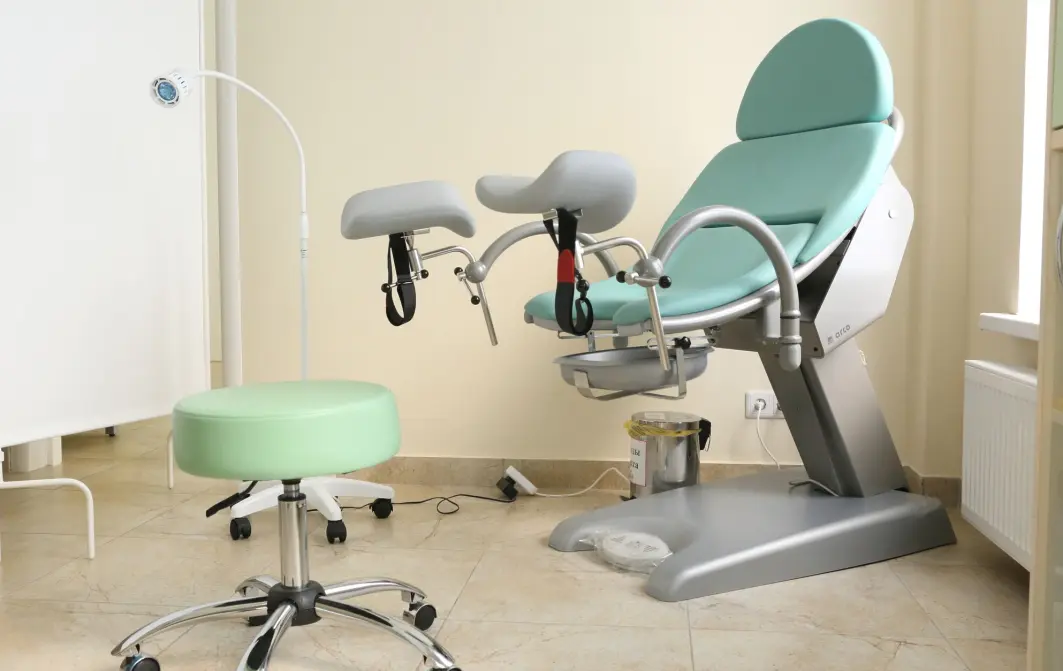 Women are happy with the results of reconstructive clitoral surgery, so why are doctors still sceptical?
Reconstructive clitoral surgery is not available in Norway. In Sweden, on the other hand, the surgery is legal, but healthcare personnel are unsure whether it works. Neneh Bojang had to travel from Norway to France to receive treatment.
Women who have had all or part of their clitoris removed have a strengthened self-image and improved sex life when they undergo reconstructive surgery, according to a new Swedish study.
But whether the operation actually works, and doctors manage to create a new clitoris that gives the women sexual pleasure, is not as clear to healthcare personnel.
Researchers at the University of Gävle in Sweden still believe it is important to listen to the women when they report positive outcomes from the operation.
Medicine versus psychology
While the healthcare system in Sweden is concerned with risks and lack of medical results after clitoral reconstructions, the women who have undergone the operation experience great psychological benefit.
That is what Malin Jordal, researcher in health sciences at the University of Gävle in Sweden, has concluded.
"In a lot of cases, the women have had a better sex life after the surgery, although it isn't always possible to show a physical effect," Jordal says in a press release.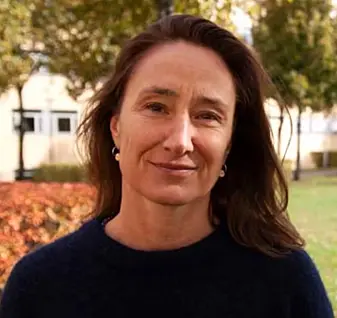 Two types of operations
Two main types of operations are available for women who have undergone female genital mutilation or cutting: defibulation surgery to restore the vaginal opening, and clitoral reconstructive surgery.
Defibulation is done when the labia have been sewn together.
This is recommended by the World Health Organization (WHO) and is done in both Norway and Sweden. The healthcare system prefers to do the procedure as quickly as possible, while the women usually want to wait until before giving birth.
"For many, being stitched up has become part of their identity, and they are worried about how the operation will affect them socially and that it will have an impact on their marriages. They are also used to it looking a certain way, and worry that the operation will make it look bad aesthetically. Communication between patients and the health care system needs to be improved here," says Jordal
Does more harm than good
Clitoral reconstructive surgery, on the other hand, is more controversial.
In the Swedish healthcare system, many people believe that these operations may do more harm than good because the surgeon might harm nerves that could negatively affect women's sensation.
However, many women who underwent the surgery still felt that the operation strengthened their self-image and improved their sex life, according to Jordal's study.
"Many women seeking clitoral reconstruction hope for some form of symbolic rectification; they feel that genital mutilation is a form of crime. The procedure has a great psychological impact as women's self-esteem improves, which in turn leads to them being more comfortable sexually," says Jordal.
Not offered in Norway
Ingvild Bergom Lunde is a researcher at the Institute of Health and Society at the University of Oslo.
She says that while defibulation surgery is offered in Norway and is part of the Norwegian healthcare system, clitoral reconstruction is a newer type of intervention that is uncommon.
"Clitoral reconstruction is currently not offered in Norway, so the women who have had this kind of operation have had it done abroad," she says.
Free treatment in France
One woman who has travelled abroad for clitoral reconstruction is Neneh Bojang.
She went to France where the surgeon and urologist Pierre Foldès - the pioneer of the surgery - did the operation.
As Bojang explained, "The procedure involved finding parts of the clitoris that lie under the skin."
From the head of the clitoris, the clitoris extends six to eight centimetres into the body, on either side of the vagina and urethral opening.
"What the surgeon did was to open and pull up part of the clitoris to the surface."
"It only took five minutes," says Bojang, who is originally from Gambia.
"Too bad it's not legal in Norway"
Bojang says that Foldès offers the operation free of charge in France because he believes it is important. Thousands of women have received this treatment for free from him, according to Bojang.
"After the procedure, you don't even need to spend the night in the hospital. It takes two weeks for the wound to heal," she says.
The women pay for travel and accommodation themselves.
Bojang would have preferred to undergo the operation in Norway and for women here to receive the same offer of treatment as she had in France.
Successful operation
Bojang compares having an operated clitoris to having an operated finger.
"You have to train it again," she says.
The clitoris consists of thousands of nerve endings. Exactly how many, researchers still don't know for sure. But most agree that there are several thousand.
As the New York Times recently wrote, "The clitoris is "completely ignored by pretty much everyone" within the medical community, experts say. That omission can be devastating to patients' sexual health."
Before the procedure, Bojang only had a hardened scar where her clitoris once was. After the French surgeon had opened up the scar and pulled out parts of the clitoris, she was given a disinfectant cream that she used to cleanse the new wound. The cream prevented the wound from hardening like the old scar had done.
"The wound heals but doesn't get hard. It remains soft," says Bojang.
Now a new layer of skin has grown over the clitoris, without growing back as scar tissue.
Stimulation needed to activate the nerves
Bojang was then instructed to stimulate the area regularly for six months, so that the nerves would become active again.
"You simply have to practise," she says.
Bojang strongly believes that this operation should also be offered in Norway.
"It's cheap and minimally invasive," she says, and compares it to opening operations that are already legal in Norway.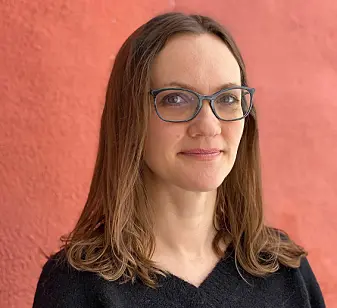 "The only thing you have to do afterwards is let the wound area heal, apply cream and stimulate the area."
Important research
Bojang's surgery to reconstruct her clitoris was successful, both physiologically and psychologically.
But for the women who have undergone similar interventions in Sweden, it is not as clear whether they were successful – even if the women themselves are often satisfied.
According to Lunde, the new Swedish study is an important contribution to what we know about reconstructions after FGC.
"We still know too little about clitoral reconstruction, since this is a relatively new procedure," she says.
"In the work against female genital mutilation, it's important to focus on the healthcare needs of women who have already experienced interventions and who have to live with the potential negative health consequences."
Lunde believes that women who experience problems with their health as a result of cutting will benefit from other women's experiences with clitoral reconstruction, such as were investigated in the Swedish study.
"Up to date information can help women decide whether this kind of treatment is right for them", says Lunde.
"This research will also give healthcare personnel and politicians in Norway more knowledge, so that they can assess whether Norway has a need for this kind of treatment as well."
WHO classification of female circumcision types
Type I is total or partial removal of the external part of the clitoris.
Type II (excision) is partial or total removal of the clitoris and the inner labia, with or without the outer labia.
Type III is what is called infibulation. The labia are sewn back together like a covering seal, so that they grow together, and the vaginal opening is narrowed so that it is still open to menstrual blood and urine. Type III often also involves the removal of external parts of the clitoris.
Type IV is a collective term for all interventions that can be performed on the female genitalia, including piercings and pricking of the skin on the external parts of the genitalia.
Acknowledging the trauma
All of the women in the Swedish study expressed that they are very grateful for getting help.
Many of them say they are glad that someone actually acknowledges their trauma and needs. They are also grateful for the healthcare resources that are allocated to operating on them, and they feel prioritized by the healthcare system.
Nevertheless, doctors and nurses fear that the reconstruction may worsen women's condition and not have a good outcome. Many of them do not believe that surgery can increase women's possibilities for a better sex life.
Jordal believes it is important for health personnel to listen to the women who share their experiences of the operations and not just look at whether they are successful physiologically.
Talk together before and after surgery
Jordal is Norwegian but works as a researcher and docent at the University of Gävle. She has done several studies on FGC.
One of them is a review of 38 scientific articles of both the women's and healthcare personnel's perception of clitoral reconstruction. The second is an interview study with 25 women who sought help because of FGC.
An important conclusion from both studies is that the dialogue between patients, doctors and other healthcare personnel must be improved, both before and after surgery.
A concrete example that Jordal suggests is for patient and doctor to jointly create a care plan.
"Human beings are complex and these are intimate procedures that are particularly sensitive. Patients need to be told clearly before the operation what is going to happen, and there needs to be more in-depth follow-up once the procedure is completed. Women need to be asked how they have benefited from the operation and whether care should be changed," says Jordal,
Conversations in Norway
In a 2020 study, doctor and researcher Mai Mahgoub Ziyada came to the same conclusion as Jordal, namely that doctors and patients need to improve how they communicate about genital cutting and treatment.
In an article on sciencenorway.no she says that, "When doctors talk to girls and women who have been cut, they have to talk about sexuality."
These study findings showed that although some women were sceptical about receiving surgical treatment, most were positive about talking to a sexologist or psychologist.
References:
Malin Jordal et.al.: Surgical Healthcare Interventions after Female Genital Mutilation/Cutting—A Review of the Evidence. Clinical and Experimental Obstetrics and Gynecology, 2022. (Abstract)
Malin Jordal et.al.: Damaged genitals—Cut women's perceptions of the effect of female genital cutting on sexual function. A qualitative study from Sweden. Frontiers in Sociology, 2022.
———
Read the Norwegian version of this article at forskning.no
------