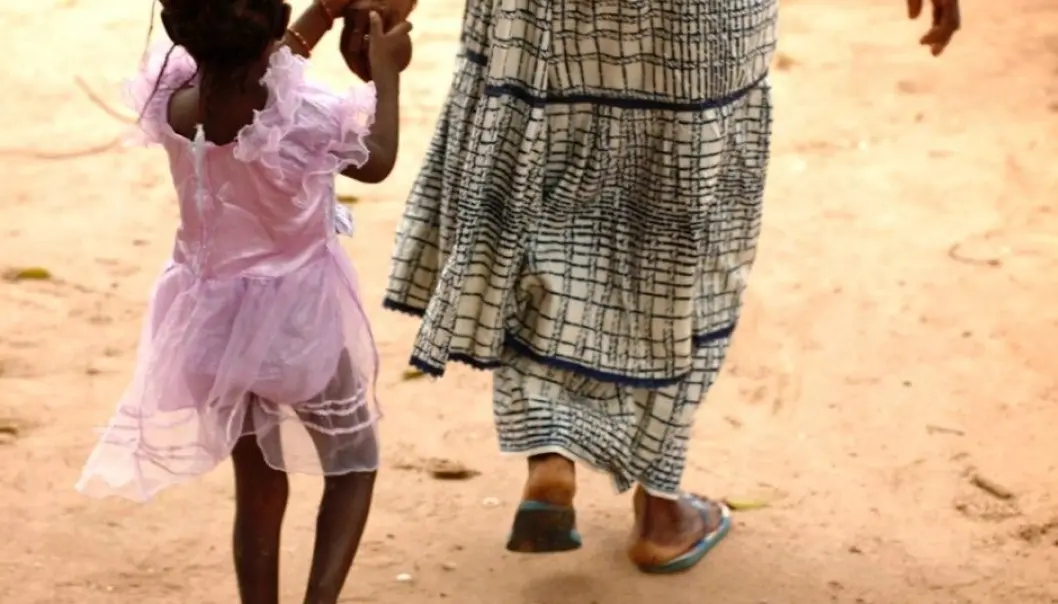 Why is nobody convicted of genital mutilation in Norway?
All cases of genital mutilation reported from 2005 to 2016 have been dropped. Are police failing to handle these cases adequately?
A girl is admitted to a hospital in Norway. As the nurse goes to insert a catheter, she sees that the girl is circumcised. She reports the case to the police.
The girl had undergone female genital mutilation, or FDM.
No one was convicted of the crime.
Inger-Lise Lien of the National Knowledge Centre for Violence and Traumatic Stress Studies (NKVTS) has looked into the 53 cases that were reported in a ten-year period. Her report has just been published.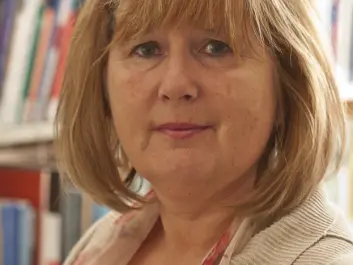 Most of the cases reported were suspected genital mutilation of kindergarten and primary school age girls.
Lien interviewed forensic experts who had examined the children and several police officers about their experiences with these cases.
She found that the police take these matters seriously. "They are doing a good job," she says.
Can't prove the crime
FDM is prohibited in Norway by law. If a girl who is resident in Norway is subjected to this practice in Norway or abroad, the parents or those who were complicit are to be punished.
And still the cases are dropped, most of them because no criminal offense could be proven. The rest are dropped due to lack of evidence.
Lien points to numerous challenges in these cases.
If parents send their daughter to their country origin to be circumcised, finding out who did the deed can be tough.
Parents may deny knowing anything about the genital mutilation, and without witnesses the offense cannot be connected to the parents or anyone else.
A girl circumcised as a baby doesn't remember it. And if she does, she may not want to inform on her parents.
The police are frustrated, says Lien. They want to deal with these issues, but they're criticized for not doing enough. Without sufficient evidence, the police cannot bring the cases to court.
Hard to ascertain in young children
Cases also get dropped because it's complicated to determine what is natural and unnatural in a young girl's pubic area, making it difficult to detect FDM.
An example from the report describes a little girl who returns to nursery school after being on vacation. She doesn't want to ride a bike. When two employees go to change her diaper, they notice that "everything is gone."
Child welfare services are notified and the incident is reported to the police. The child is sent for a medical examination. No signs of genital mutilation are found.
"It's two different things to examine a little girl and an adult woman. Even a forensic expert may find it difficult to determine whether a girl has been circumcised. The reported cases also included some girls with naturally fused labia.
Even when a medical examination reveals FDM, it is very difficult to pinpoint when it occurred just by looking at the scar.
Are doctors too unconcerned?
Of 92 forensic investigations carried out from 2007 through 2016, only 17 were diagnosed as genital mutilations.
Police are only able to proceed with a case when they can prove that the circumcision occurred after the family moved to Norway. And when forensic experts and doctors find it almost impossible to pinpoint the timing of the occurrence, the police do not have enough to go on.
Some police officers interviewed worry that doctors do not take the child's legal rights seriously enough in these cases.
What can be done?
Until now families had no reason to fear prosecution if they sent their child to their home country to be circumcised. But according to Lien, this does not mean that the guilty parties will go free.
She believes that greater cooperation is needed between the Norwegian police and the police in the families' countries of origin. Several countries have criminalized female genital mutilation, including Gambia in 2015.
A recent change in Norwegian law means that anyone who damages a person's genitals may go to prison for up to six years. Significant damage to a person's body or health due to gross genital mutilation can result in up to 15 years in prison.
Incidence less than presumed?
Fafo – an independent international research foundation – claimed in a 2014 report that the policy measures against genital mutilation in Norway assume that it is a major phenomenon. Fafo researchers believe that this is an almost non-existent phenomenon and that the relevant policies are excessive and are not based on sufficient knowledge of the issue.
"The low number of reports may be because the work against FDM is bearing fruit and fewer families are subjecting their daughters to the practice," says Lien, "but we certainly do not know this for a fact."
Can't rule out that FDM still happens
Astrid Johanne Pettersen is the director of the Norwegian Children's House in Oslo. This is a safe refuge for children and adolescents who may have been exposed to or witnessed violence or sexual assault. Police, psychologists and social workers work with doctors and nurses at the Children's House.
She says that the Oslo Children's Home has had very few cases of FDM. She cannot recall any cases being made.
"But we can't conclude that this is a non-existent phenomenon on those grounds," says Pettersen. "We're very worried that this practice is going undetected at least in part because FDM is so hard to take in."
To address this, a process has begun to expand the offer of medical examinations for children and adolescents in certain instances.
---------------------------------------
Read the Norwegian version of this article at forskning.no
External links
Related content