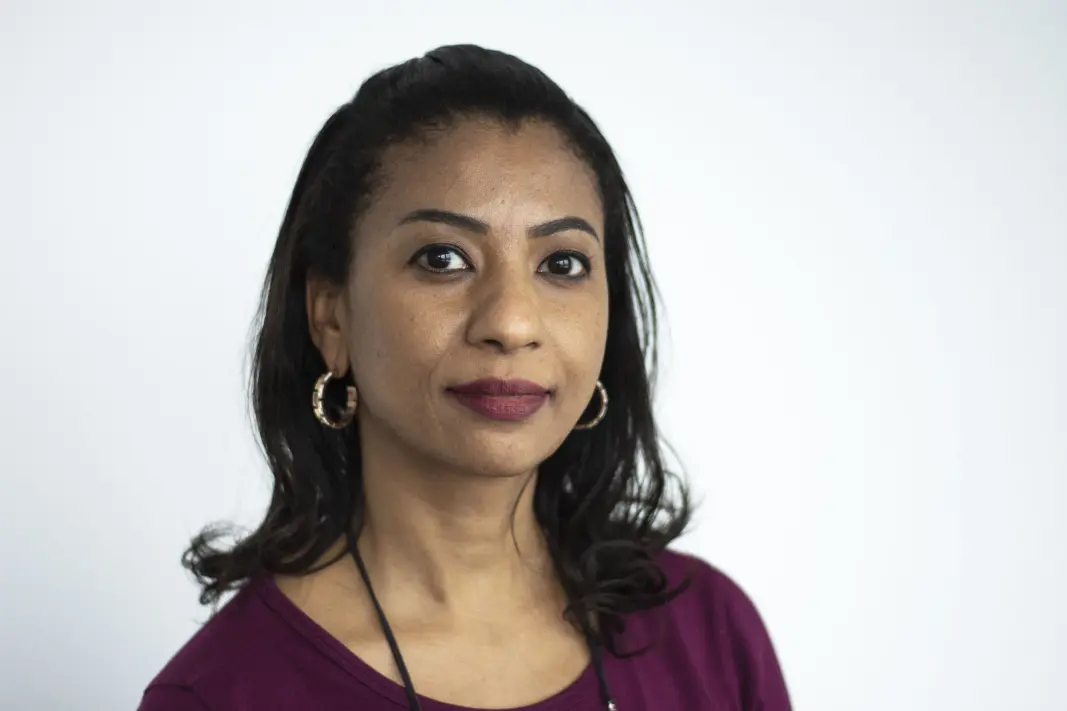 Researcher: When doctors talk to girls and women who have undergone female genital cutting, they must talk about sexuality
Although some of these women were sceptical about having sugery to help with their problems, most were receptive to talking to a sexologist or psychologist, new research shows.
"So far, health care for these women has been about surgical interventions to make giving birth safe, or to help with physical ailments, but not so much about psychological issues," says Mai Mahgoub Ziyada, a researcher at the National Knowledge Center on Violence and Traumatic Stress (NKVTS).
Women who move to Western countries struggle more with their own self-image than in their country of origin, says the researcher.
"In their home countries, female circumcision is accepted and something to be proud of, but then you come to the West and you are different, in a negative way," she says.
Through in-depth interviews with 26 women who were subjected to female genital cutting before moving to Norway, Ziyada and her colleagues found that most women wanted someone to talk to about concerns regarding their bodies and sexuality.
This was also true for women who did not want surgical help.
Proof that you are a virgin
The women in the new study were originally from Somalia or Sudan. In these countries, it is common to surgically close the genital area during circumcision by stitching it together. A process called infibulation.
In Norway, female genital mutilation is prohibited and the country's health authorities offer surgery to open up the vagina, called deinfibulation, to those who want it. But not everyone does.
Some wanted to wait for the surgery until after they were married, because it was important for them to prove that they were a virgin, Ziyada says.
"What if I had the surgery now and then met a man and got married?" asked "Sara", a Norwegian-Sudanese woman in her early 20s. "If he found out that I wasn't as he expected down there, he might have said to himself 'this girl has slept with other men for sure!' Even if I had explained, he might not have believed me… "
But several of the women that the researchers interviewed had a completely different attitude.
Equal attitude
"Khadija", a Norwegian-Somali woman in her 40s, said she had never been concerned about proving her virginity. She underwent deinfibulation surgery at the age of 19.
However, she did not want to marry a Somali man, which is something she had told her mother since she was little. She is now married to a Norwegian.
"But even if I were to marry a Somalian, I believe that there are modern Somalian men who do not care whether you are open or not," Khadija said.
So what exactly is the attitude of Norwegian-Somali men?
Oppose genital mutilation
A Norwegian study from 2013 provides some answers. Among 500 Norwegian-Somali men and women in Oslo, as many as 70 per cent were opposed to female genital cutting. Of those who were supportive, most had lived in Norway for less than four years.
You can read more about this study in this article from 2014: Failed campaigns against female genital mutilation
Ziyada says it can be difficult for women who want to marry someone with the same background to know what the men really expect.
"There has been a change in attitudes that is positive, but it puts these women in a difficult situation," she says.
"Ilham," a 27-year-old Norwegian-Sudanese woman, is a good example.
She describes how her wedding night was interrupted when the groom realized she had been circumcised and closed by infibulation. He had sat up in bed, covered her with the duvet and blamed her for not telling him she was circumcised.
"I was so humiliated! I wished the ground could open so I could sink into it! I told him it wasn't too late. He could still divorce me and find someone who was not circumcised to marry. He hugged me and reassured me that it was not what he meant [...] He said he loved me and therefore would not hurt me," Ilham said.
A difficult situation
The women in the new study also talked about their different expectations for marriage.
"Sex is not something you should enjoy. It's for having babies," said "Fathia", a 30-year-old Norwegian Somali. "The man comes, does his thing, and leaves you alone. He doesn't care if you didn't enjoy it. Some men won't trust you if they think you like sex."
Other women said it was important to be an active sexual partner. And that their spouse expected it.
This was especially the norm among Norwegian-Sudanese, Ziyada said. These women were also more interested in getting professional help to improve their sex lives.
But those who did not want help with sexual problems, still wanted to talk to a sexologist or psychologist about circumcision, Ziyada says.
Discussion groups with a sexologist
Several of the young women the researcher spoke to felt shame and inadequacy. They needed help to distance themselves from the image of being "weak and sexually mutilated victims".
And many had questions about their own body and sexuality.
Trude Slettvoll Lien has had several discussion groups with minority women who have been subjected to genital mutilation. She is a psychotherapist and specialist in sex counselling with NACS approval at the Sex og Samfunn - sex and society - clinic.
Her impression is also that there is a great need among women who have been circumcised to talk about their self-image and sexuality.
But with more than 17,000 girls and women in Norway who have undergone female genital cutting, it goes without saying that what she has offered these women is just a drop in the bucket, Lien said.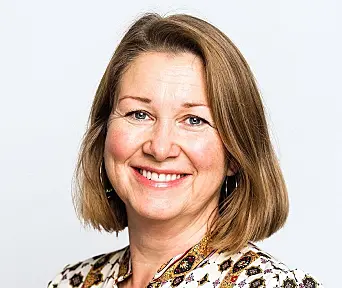 Need for multidisciplinary offerings
The sexologist believes that all women who have experienced female genital mutilation should be offered sex counselling with a specialist if they want it.
And she is a bit surprised that counselling is not part of the health care package for those who have deinfibulation surgery to open the vagina.
"It's such a shame. All the regional health authorities offer re-opening surgery, but I don't understand why they don't see the benefit of an interdisciplinary offering. The offer could have included a two-hour follow-up with a psychologist or sexologist," says Lien.
In this way, many would get what they needed, and those who needed more follow-up by a psychologist or sexologist could be identified early on, Lien says.
Ziyada says there is already some help to be had, but that many psychologists and sexologists do not have enough knowledge about female genital cutting.
So for the time being, the responsibility falls on the doctors who work at clinics where the opening surgery is done, she said.
"When doctors talk to girls and women who have undergone female genital cutting, they have to talk about sexuality. I don't know if they have time. But women need information about what the procedure is and how it will affect them," Ziyada says.
Translated by Nancy Bazilchuk
Reference:
Mai Mahgoub Ziyada et.al:: Sexual norms and the intention to use healthcare services related to female genital cutting: A qualitative study among Somali and Sudanese women in Norway, PlosOne, May 2020. https: // doi.org/10.1371/journal.pone.0233440
———
Read the Norwegian version of this article at forskning.no