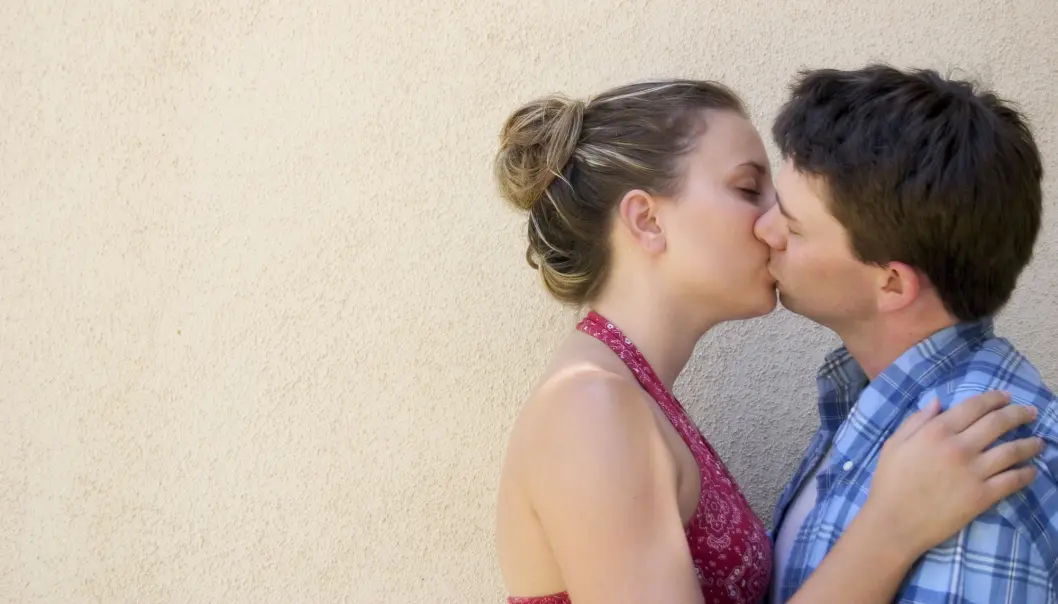 No, a woman's hymen does not reveal whether she has had sexual intercourse or not
"When girls reach puberty, the hymen becomes very elastic and may not tear at all during first sexual intercourse," says gynaecology researcher.
"We're talking about two things", says Risa Lonne-Hoffmann.
"One is the anatomical hymen that women have had for thousands of years. And then there's the cultural significance. These are two completely different things."
Lonne-Hoffmann is a researcher in gynaecology at the Norwegian University of Science and Technology, NTNU, and a consultant for the vulvar clinic at St. Olav's hospital.
Culturally, the hymen has created a lot of problems for a lot of women.
In several countries, women can still have surgery to reconstruct the hymen. The last operation of this kind in Norway was performed in 2005, according to the Norwegian Institute of Public Health (NIPH/FHI).
A quick search on the Norwegian website ung.no, where young people can get answers to questions they are wondering about, reveals that myths about the hymen are alive and well in Norway.
An 18-year-old girl, for example, wonders why she didn't bleed or feel pain when she had sex with a boy for the first time, even though she had been told by her parents and at school that this was what she should expect.
A Muslim girl, age 15, wonders if the gynaecologist can tell that she's not a virgin when she will have to go for a check-up with her mother as a 16-year-old.
So let's tackle the myths first.
Big differences among women
One of the myths is that there is a membrane covering the entire vaginal opening that tears when you first have intercourse. Lonne-Hoffmann debunks this myth:
"In rare instances, the hymen may entirely cover the opening of the vagina. A maximum of one in a 1000 women may have this condition, where the menstrual blood cannot exit the body and an operation has to be performed," she says.
In almost all women, this mucous membrane is shaped like a ring. In other words, it has an opening.
"The hymenal ring occurs in all conceivable shapes. It can be round, crescent-shaped or a band across the opening. All this is normal, unless it's closed completely," says Lonne-Hoffmann.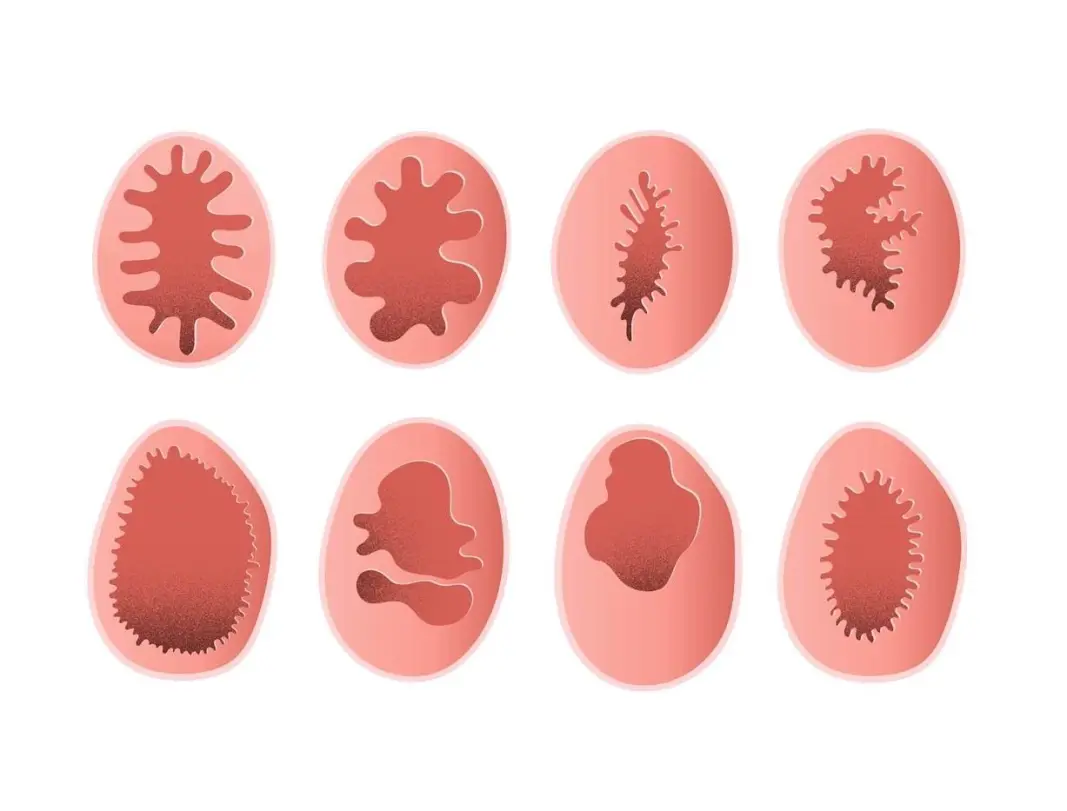 The hymen is very elastic
For many women, their hymen will not look any different after intercourse.
"When girls reach puberty, the hymen becomes very elastic. Their first penetrating intercourse may not tear the hymen at all," says Lonne-Hoffmann.
Even if the openings are very small, the tissue does not necessarily tear.
"There are women who work as prostitutes that have what may look like an 'intact hymen'", says Lonne-Hoffmann.
American and English researchers behind a scientific summary of why the myths about the hymen are not true, write that doctors must also become more aware of what kind of language they use.
In a 2019 article in the journal Reproductive Health, the researchers wrote that doctors need to stop using words like "intact", "broken" and "virgin" to describe the hymen.
In Norway, the regular word used to denote the hymen - Jomfruhinne - literally means "virgin membrane". Recent years have seen efforts to change the use of this word into the more precise and neutral "skjedekrans", which roughly translates to vagina wreath.
The women behind the popular book The wonder down under, which is originally in Norwegian, use a good old scrunchie to describe what the hymen actually looks like and how it behaves.
RELATED: Interested in more debunking of myths? Check out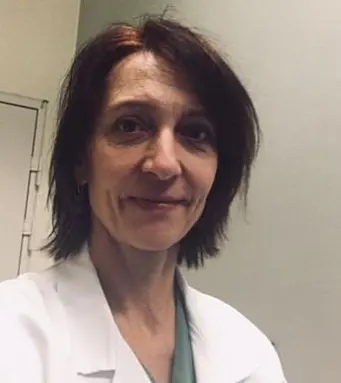 Not everyone bleeds
And then there is the myth that women bleed the first time they have intercourse.
Studies show that many women do not experience this.
Some girls and women, on the other hand, have tearing in the hymen the first time they have intercourse. But not much bleeding generally comes from these tears.
"Women who bleed the first time they have intercourse often don't bleed from the hymen, because it has hardly any blood vessels. However, tears can occur elsewhere in the vagina, especially if the intercourse is rough," says Lonne-Hoffmann.
And tearing in the hymen is also possible from exercising, using tampons or horseback riding.
No matter how the tears occur however, bruises in the vagina usually heal quickly.
Unscientific virginity testing
Given all these reasons, it is not possible to determine if girls or women are virgins by studying the hymen, according to Lonne-Hoffmann.
"Doctors have been shown to be wrong in criminal cases," says the gynaecologist.
WHO and the UN also issued a statement in 2018 in which they write that virginity testing is unscientific and that no known examination can prove that a woman has had vaginal sex.
In other words, the myths about the hymen are tenacious.
But let's leave the myths and turn to the hymen itself.
Why is it there? And can it create any physical problems for women?
Vestige of foetal development
Surprisingly little research exists on the development of this membranous tissue, according to Lonne-Hoffmann.
One theory holds that it is a vestige of the development of the hollow tube that becomes the vagina during foetal development.
When girls are born, the hymenal ring folds over itself and often protrudes from the vaginal opening. At first the ring is very thin, but as girls reach puberty, it becomes both thicker and more elastic.
For most women, the hymen does not really matter.
Chronic pain in the hymen
But for some patients, that little bit of tissue creates some physical problems.
Women who have a pain disorder in the abdomen, such as vulvodynia, often feel great pain specifically in the hymen, says the gynaecologist.
"Usually the vagina has few nerve endings in general. But in patients with vulvar conditions the whole area has numerous nerve endings," she says.
Lonne-Hoffmann also says that some women who have gone through childbirth seek out a gynaecologist because they are wondering what is hanging out between their inner labia.
Tags of the hymenal ring are outgrowths of extra hymen tissue located at the external entrance to the vagina. They can be of varying size, but for some women, such flaps can protrude several centimetres out of the vagina.
"Many women are surprised when they learn that it's their hymenal ring that is protruding. They thought it might be polyps or warts," says Lonne-Hoffmann.
She advises women who experience hymenal tags to just let them be, unless they protrude several inches. A surgical procedure can leave scars, which may create greater problems.
"My experience is that most people come to terms with it," says the gynaecologist.
Translated by: Ingrid P. Nuse
———
Read the Norwegian version of this article on forskning.no