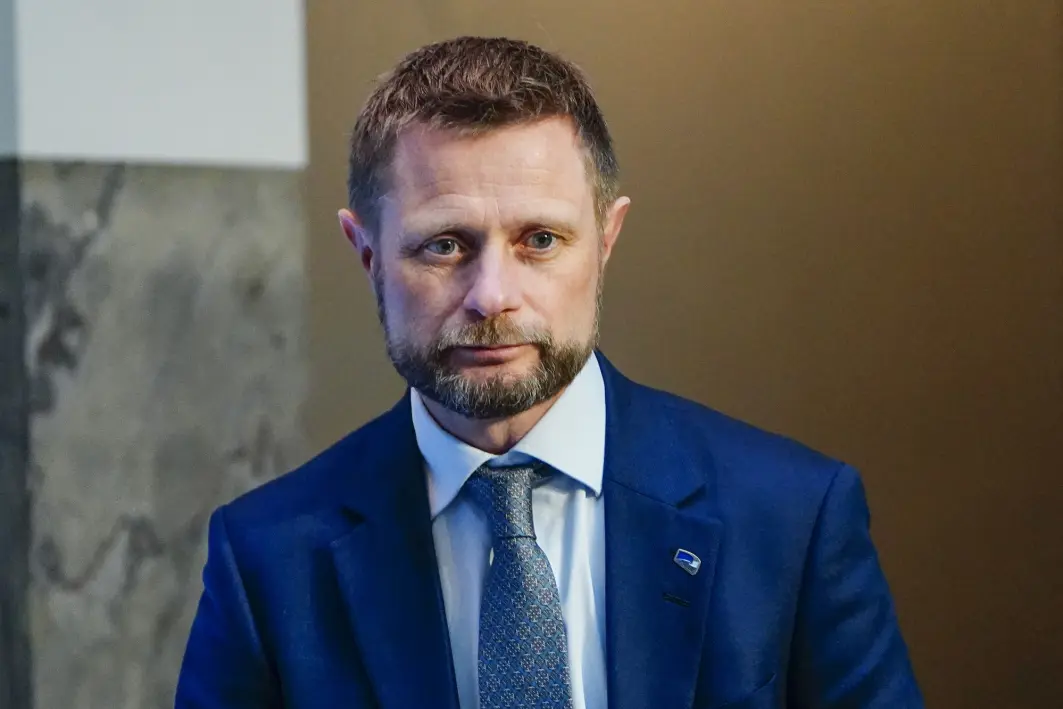 This is why Norway is still saying no to the AstraZeneca-vaccine
Norwegian experts are confident that the rare blood clot condition is a side effect of the AstraZeneca vaccine. Pausing the vaccine has been necessary for maintaining trust, according to Minister of Health Bent Høie.
Norwegian experts announced on Thursday March 18 that there was a causal relation between the AstraZeneca Covid vaccine and the rare condition of blood clots, low levels of platelets and bleeding which recently appeared in five recently vaccinated individuals in Norway.
One of them, a female health worker under the age of 50, died on Sunday March 14. Sunday March 21. came the news that another two of the patients had passed away.
The European Medicines Agency last week concluded that the vaccine is safe, and that the benefits outweigh the risks of taking it. The EMA however also decided that a description of the unusual clinical condition be added to the information about the vaccine.
"This means that PRAC (the EMA Safety committee) have concluded that the causal effect has not been established strongly enough", said Sigurd Hortemo from the Norwegian Medicines Agency to Norwegian national newspaper VG.
Norway disagrees with this conclusion.
"Norway believes that there is a reasonable foundation for assuming that there is a causal effect. This is why we wished for this clinical condition to be added to the list of side effects. When this didn't happen, we dissented", Hortemo said.
Norwegian results not considered
"Our way of seeing things didn't quite make it through, but some steps were made in our direction. The information about the vaccine will include a description of this clinical condition in relation to the vaccine. And there is also an assurance that this issue will be followed up on", Hortemo said to VG.
He stresses that the Norwegian Medicines Agency is content that a description will be added to the information about the vaccine – but that Norway couldn't agree to the total 'package'.
According to VG, the EMA Safety Committee had only reviewed information which was available up until Wednesday, and any new information emerging on Thursday would not have been considered. Hortemo has previously said that the results of the Norwegian experts were translated to English on Thursday and sent to the committee.
Norwegian experts from Oslo University Hospital and the University Hospital of North Norway HF, believe the AstraZeneca vaccine caused a powerful immune response which gave a combination of blood clots and low levels of platelets.
"We have the reason. Nothing but the vaccine can explain why these individuals had this immune response", chief physician and professor Pål Andre Holme said on Thursday.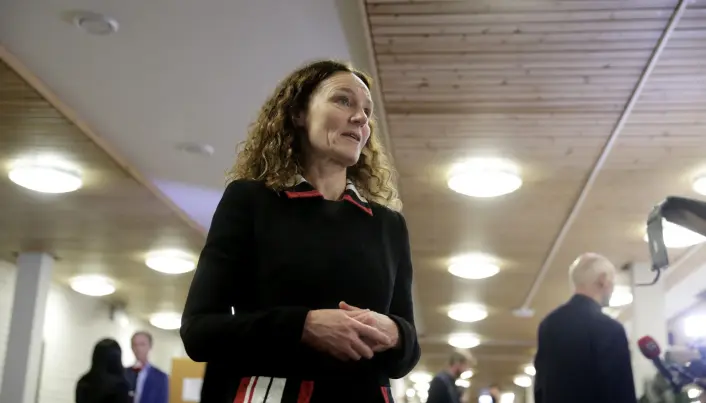 Norwegian conclusion in the coming week
While some European countries decided to resume vaccinations with the AstraZeneca vaccine following the EMA-conclusion, the Scandinavian countries are taking a more cautious approach.
"We believe it is too early to conclude, and will not do so until next week", said Camilla Stoltenberg, Director of the Norwegian Institute of Public Health (NIPH) at a press conference Thursday evening.
"Experts in Norway and internationally are collaborating on this. We are following traces both in connection to these clinical investigations, as well as where the vaccine was produced and what batches were used", she said.
If the deliveries of other vaccines go as promised, not using the AstraZeneca vaccine won't cause too much of a delay in the Norwegian vaccination plan, according to Geir Bukholm, Director of Infection Prevention and Control at the NIPH. He suggests a mere 1-2 week delay.
"It's important to remember that these are very rare side effects, that were not detected in the clinical studies. Just about 130 000 people have been vaccinated with the AstraZeneca vaccine in Norway, so the risk that this will affect others is minimal", Bukholm said to VG on Thursday.
As of the writing of this article, just over 750 000 of Norway's population of 5,3 million had received at least one jab of a Covid vaccine. The adult population of Norway is set to have received at least one jab of a vaccine by July.
Trust in authorities and vaccines
Steinar Madsen, Medical Director of the Norwegian Medicines Agency says to national newspaper Dagbladet on Saturday that the EMA may have to reconsider their decision to not list the rare conditions as side effects of the AstraZeneca vaccine.
"We're quite convinced that there will be more discussion on this", he says.
To the national broadcaster NRK, Madsen says that Norway may have discovered these cases because the country is small and it's easy to have oversight. In addition, there is a culture of openness in Norway, he says, which is crucial for the high levels of confidence in the Norwegian public.
"Many other countries have trouble with openness as they do not have the same levels of confidence in their authorities. This makes these authorities anxious about unfortunate events, such as calling this a side effect", Madsen says to NRK.
Norway's Minister of Health Bent Høie said on Saturday that he believes pausing the vaccine was the right decision. He is not worried that it may stoke fears or lead people to mistrust the Covid vaccines – on the contrary, not stopping it could have led to worries and conflict.
"We have all along acted in line with being as open as possible about this, because that is what creates a basis for safety and trust", he said to VG.
"People can see that we are doing what we said we would. We have said that we would be open about possible side effects, and that there may be rare side effects that have not been discovered in the clinical trials when the vaccine is now being administered to the many. We have said that we are monitoring this, and if we discover things then we will consider the consequences", he said.
If the NIPH recommends resuming the use of the vaccine, Høie says he will have no trouble taking it. And he hopes the vaccine proves useful in the end.
"Norway's chance of succeeding with vaccinations is not dependent on being able to use the AstraZeneca vaccine. But internationally, it is of great importance. It's a vaccine which is easier to use in many countries that don't have the same health services that we do. So I really do hope it can be used", he said to VG.
Vaccines still the only way out
Saturday brought the news that one person died while another was hospitalized in Denmark after getting blood clots in their brains 14 days after AstraZeneca vaccination. According to VG, Denmark suspects this may be a case of side effects from the vaccine. Germany has increased the number of similar cases from 7 to 12, Geir Bukholm from the NIPH tells VG.
According to NRK, it is highly likely that Norway will drop the AstraZeneca vaccine for good. "The attitude among those who make decisions is that this vaccine has probably been given for the last time in Norway", journalist Hallvard Sandberg claims in an analysis.
Norway is among the European countries that have faired the best throughout the pandemic, with very low numbers of both transmissions and deaths. The country however is currently in a third wave of infections, with numbers on the rise both for infections and hospitalizations.
"Even if the said side effects have been very tragic and hit us hard, I want to stress that vaccines are among the best medical drugs we have", Steinar Madsen from the Norwegian Medicines Agency says to NRK.
"There is a much lower risk in taking this vaccine compared to many of the drugs we otherwise use. If we're going to get out of this pandemic, we have to use vaccines", he says.