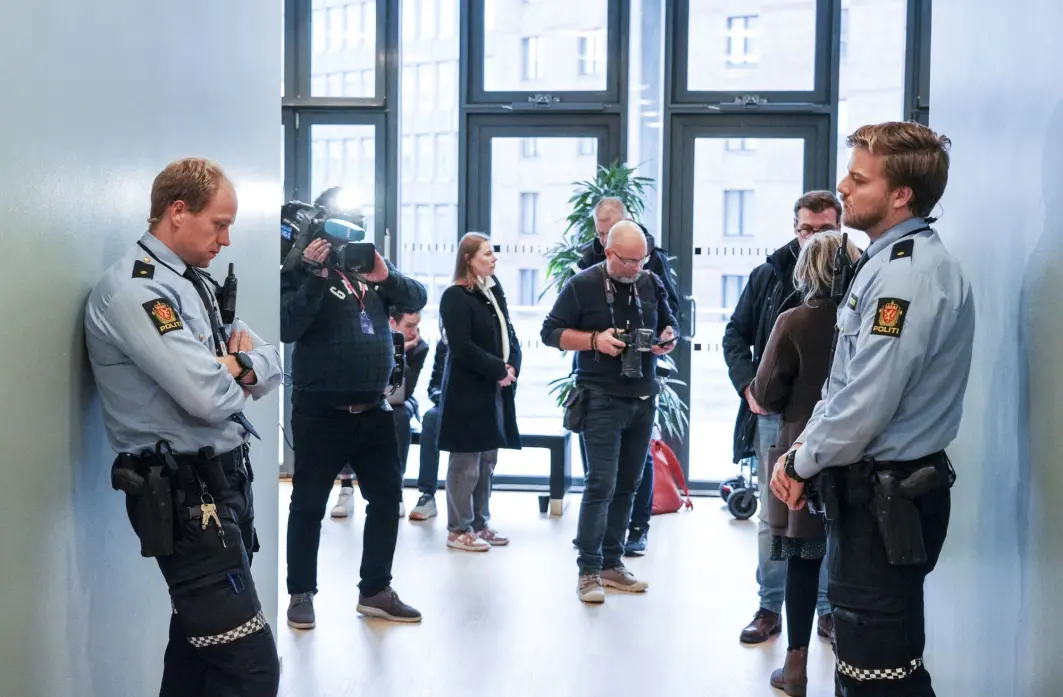 Norwegian academics must be more vigilant against espionage, says intelligence expert
Universities need to improve their background checks on visiting researchers in Norway.
"If a person asks you about something strange, or you experience technical things that leave you stumped, you should follow your gut. If you have any suspicions – contact the Norwegian Police Security Service (PST)," Tom Røseth, a researcher at the Norwegian Defense University College, said in an interview with Forskerforum (link in Norwegian).
PST is concerned
In October, PST charged a guest researcher at UiT the Arctic University of Norway with espionage.
The suspect has been a visiting researcher associated with civil defense and hybrid warfare at the university.
"He came to us because of his interest in the broader issues associated with security in the North," Gunhild Hoogensen Gjørv told NRK (link in Norwegian).
She is a professor in security studies and was a mentor for the accused spy.
PST is concerned that the man, who they believe is a Russian intelligence officer, may have acquired a network and information about Norway's policies in the Northern regions.
No universal routine
Norwegian universities do not currently have a universal routine for conducting background checks on visiting researchers.
According to NTNU's online newspaper Universitetsavisa, the four largest universities have more than 700 visiting researchers from over 70 nations (link in Norwegian).
Røseth therefore argues that the universities have to improve their background checks.
He is an associate professor in Intelligence Studies, and Russia is his special interest area.
"In academia, we have to be open and collaborate with others, but those who study security policy, and those who work in high tech should make additional security assessment when they recruit people," Røseth tells Forskerforum.
Not security clearance
He explains in the interview that a security assessment is not the same as a security clearance.
A security clearance is an extensive process. Røseth explains that it is often not possible to do this for researchers from countries such as Russia, Iran and China.
He believes that the universities themselves must check the background of visiting researchers. For example, by checking their professional affiliation more closely.
As for the guest researcher charged with espionage who was connected to UiT, it turned out that he did not even have a master's thesis.
"In order for a professional environment to associate itself with a person who is interesting in terms of research, a master's thesis is an absolute minimum," history professor Sven G. Holtsmark at the Norwegian Defense University College tells Morgenbladet (link in Norwegian).
Can weaken trust
According to PST, Norway has a wide range of research environments that are attractive to spies from foreign states. This is what they write in this year's national threat assessment.
Research environments within defense, health, maritime technology, the petroleum sector and the space sector are highlighted here.
Gunhild Hoogensen Gjørv recently told NRK (link in Norwegian) of her fears that opening up more surveillance of certain population groups could lead to more scepticism in the population.
This could be just as big a threat to Norway, as it would weaken the unique trust that characterises the country, she says in the interview.
"If we start to doubt each other, we become more vulnerable. This is precisely the goal of these individuals," Gjørv said.
Closer follow-up after unfortunate cases
Suspicion of espionage at Norwegian universities is not new.
NTNU has had to follow up visiting researchers more closely after several unfortunate cases in recent years, where security has been put to the test.
The fear of espionage has meant that universities are more aware of who they employ, and meetings with PST take place more frequently than before.
This is what Bjørn Haugstad, director of Organization and Infrastructure at NTNU, tells NRK (link in Norwegian).
This November, a former Iranian-German professor at NTNU was convicted for having invited four Iranian citizens as guest researchers without having cleared this with management.
More espionage during wartime
The two Swedish researchers Michael Jonsson and Jakob Gustafsson have collected all known cases of espionage in Europe in the years 2010-2021 in a study.
In total, they found 62 cases. 42 people have been convicted of espionage.
This is a clear increase compared to previous decades.
The increase has been particularly strong after Russia's annexation of the Crimean Peninsula in 2014.
The researchers expect that there will be even more espionage in the wake of the war in Ukraine.
History has shown us that war generally leads to more espionage.
———
Translated by Alette Bjordal Gjellesvik.
Read the Norwegian version of this article on forskning.no
------