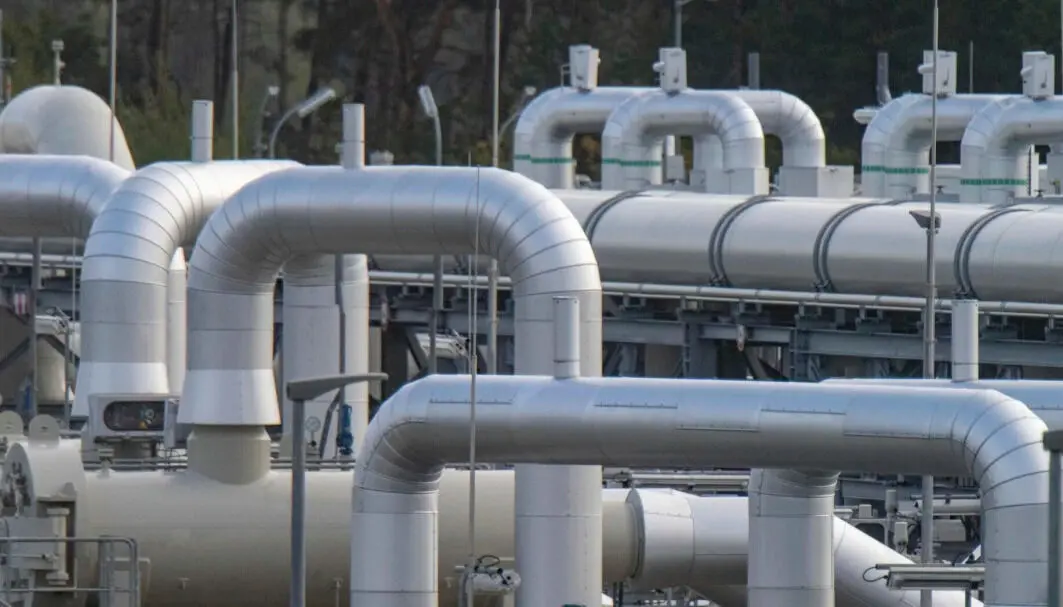 Military expert: Norwegian pipelines may already be exposed to sabotage
The government is dragging its feet in securing critical infrastructure, according to military expert Tor Ivar Strømmen. He thinks there could already be explosive charges on Norwegian pipelines.
Norway cannot at all feel confident that our pipelines have been free from potential sabotage actions, researcher Tor Ivar Strømmen at the Royal Norwegian Naval Academy states.
"There is every reason to believe that there has been a conscious mapping and preparation of acts against Norwegian pipelines for years, if not decades," Strømmen says.
Suspicious vessels
He points out that for several years, vessels exhibiting unusual behaviour have been observed in Norwegian waters. According to Strømmen, it is obvious that these vessels have mapped where both Norwegian gas pipelines and communication cables go.
"I think it is more likely than unlikely that someone has been down there with an ROV (remotely operated underwater vehicle) and already placed explosive charges," says Strømmen.
Preparedness on the Norwegian continental shelf has been intensified following the gas leaks from the Nord Stream 1 and 2 pipelines, which were built to transport gas between Russia and Germany.
The leaks are believed to be caused by explosions that were recorded in the Baltic Sea on Monday. Both politicians and experts believe it is an act of sabotage.
RELATED:
Difficult to uncover
According to Strømmen, it is difficult to uncover any explosive charges on Norwegian pipelines through normal routine inspections. The reason is that parts of the pipes are covered with gravel.
Additionally, most of today's monitoring takes place inside the pipes, he explains.
"If you blow something up, especially in international waters, with explosives that have been placed well in advance, it will be very, very difficult to prove who is behind it," Strømmen says.
"The more we can monitor and prepare, the greater the chance that we can uncover sabotage or catch someone red-handed," he says.
Should have started preparing earlier
Strømmen believes the government has completely fallen behind in securing critical infrastructure.
"They should have come up with comprehensive measures already on the 24th of February and prepared for what has already happened several decades ago," he says.
He believes that the government must pick up the pace and link up total defence, including civilian resources in the offshore industry and the maritime industry.
"Neither the police nor the Armed Forces have the resources to make a significant difference here. If we are to get real results, we need the total defence," Strømmen says.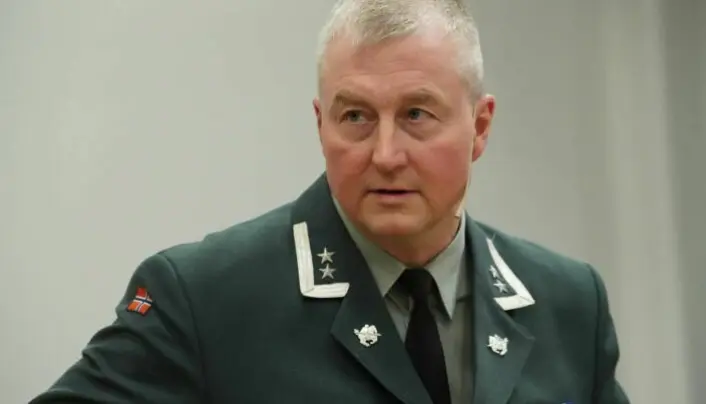 Impossible task
Lieutenant colonel Geir Hågen Karlsen at the Norwegian Defence University College believes it is unrealistic to believe that the authorities should have full control over the entire pipe network.
"We have 8,800 kilometres of underwater pipelines. It is very difficult and comprehensive to have control over everything, everywhere, at all times," he says.
"Could there be explosive charges there already?"
"No one can guarantee that something isn't under way or deployed. It is impossible. We are talking about huge areas and quantities of pipes," Karlsen says.
According to Karlsen, Norway is a leader in underwater technology and has the equipment needed to inspect pipelines underwater.
"If someone were to attack the Norwegian gas supply or knock it out on a larger scale, it would be answered jointly by the EU and NATO. It would not only be an attack on the Norwegian economy, but the security of the whole of Europe," he says.
Can get help from NATO
Researcher Ståle Ulriksen at the Royal Norwegian Naval Academy believes that Norway may ask for help from NATO by triggering Article 4, i.e., that the parties be summoned to consultations.
"It's most likely that maritime surveillance aircraft or frigates, as well as minesweepers, will be sent in. The latter can photograph the pipeline network. If there are explosives there, they can be detected," Ulriksen says. "Since we are talking about a large number of very long pipelines, this would be a very time-consuming operation, which must be followed up regularly. But it is possible."
According to Ulriksen, Norway can do this job itself, but it would be more demanding.
"We only have a few maritime surveillance aircraft, and they are usually in the Barents Sea. Denmark has none, and Sweden has few. We're talking about a large area, so it would be better to get help from others," he says.
"Security has been tightened"
"The government already increased preparedness this winter after the war broke out, both on the military and civilian side with a wide range of measures," Minister of Justice and Public Security Emilie Enger Mehl says. She is affiliated with the Centre Party.
She points out that the government has strengthened the Armed Forces with NOK 3 billion and allocated NOK 500 million for civil preparedness. Additionally, money has been allocated for a new centre which will ensure that the police and Norwegian Police Security Service (PST) work together more closely, she points out.
Security on the Norwegian continental shelf has also been strengthened, according to Mehl.
"Key companies in the oil sector are now partially subject to the Security Act (act relating to national security) and key people in these companies have security clearance. This means that Norwegian intelligence and security authorities can continuously share classified information about possible threats with these companies," she says.
———
Translated by Alette Bjordal Gjellesvik.
Read the Norwegian version of this article on forskning.no