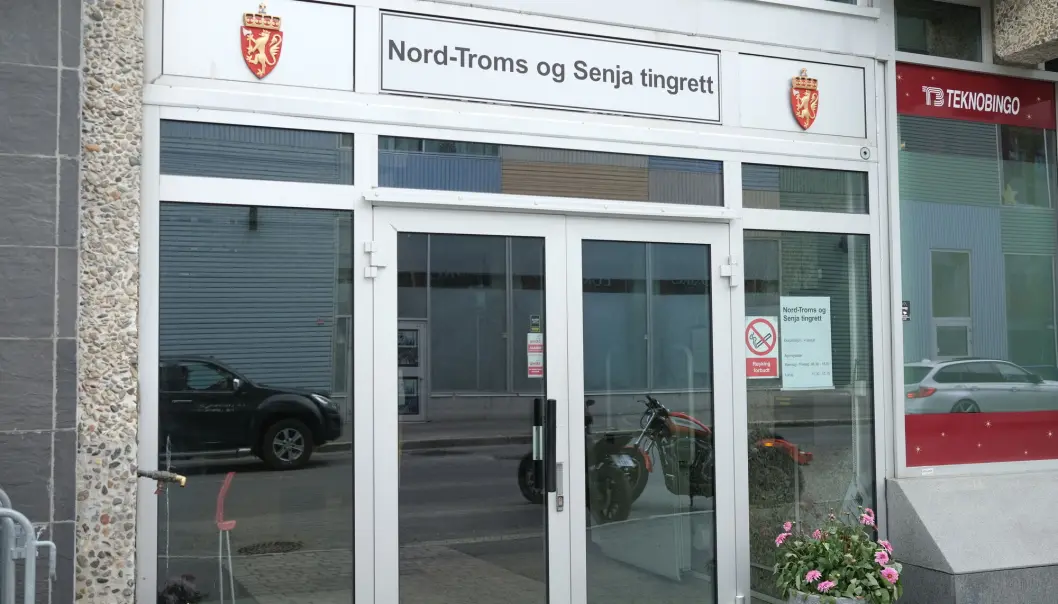 Man suspected of being a Russian spy arrested in Northern Norway
A Brazilian citizen was arrested this Monday on his way to work at the University of Tromsø in Northern Norway. The Norwegian Police Security Service (PST) suspect that he is Russian and is in Norway using a false identity.
"We have requested that a Brazilian researcher at the University of Tromsø be expelled from Norway because we believe he represents a threat to fundamental national interests," the police security service (PST) deputy chief, Hedvig Moe, told the public broadcaster NRK.
The man in his 30s was presented to the District Court of Nord-Troms and Senja on Tuesday, and was interned for four weeks.
PST wrote on Twitter Tuesday afternoon that they have started an investigation into the matter. The man is currently suspected of illegal intelligence activities that may harm fundamental national interests, and for illegal intelligence activities that may harm other nations' security interests.
"Considerable risk of evasion"
Minister of Justice, Emilie Enger Mehl, says to TV2 that PST requested that the Ministry expel the man.
"This was because he, according to their assessment, represented a threat to fundamental national interests. And this is why the Ministry of Justice have considered the matter and come to the conclusion that he will be sent a notice of expulsion," Mehl says.
The man has 14 days to respond to the notice.
The District Court writes in the verdict that the notice of expulsion was sent on 20 October after suspicion that the man is in Norway on a mission for Russian authorities, and that he could be a Russian citizen with incorrect Brazilian identity papers.
"Nothing has suggested that the assessment by the Ministry of Justice is incorrect. On the contrary it is supported by the way this person has acted in court, and the court uses the Ministry assessment as the basis for this case," the verdict reads.
The District Court believes that there is considerable risk of evasion. Because this is a matter of a foreign citizen the man has been interned rather than detained.
Researcher at the University of Tromsø
The PST believe the man is a so-called illegal agent and has created an identity as a regular citizen while he has quietly been working for foreign intelligence.
The man's defense attorney Thomas Hansen says to TV2 that the man does not understand where these accusations are coming from.
"This is why he requested to be released," Hansen says.
The man is neither a Russian nor a Norwegian citizen.
According to the National Norwegian Broadcaster NRK this is the first time PST has arrested a person believed to be an illegal agent in Norway. The man came to Norway on a research mission at the University of Tromsø (UiT) in Northern Norway during the fall of 2021. He has done research on the northern regions and hybrid threats.
"PST is worried that he may have gained access to a network and information about Norway's politics in the northern region," Moe says.
The information may have been used by Russia, PST fears.
The Russian embassy: "Political order"
The Russian embassy writes in an e-mail to NRK and several other media outlets that they have no idea who or what this is about.
"In general, spy mania has been actively promoted in Norway lately. Russian fishing vessels, Russian research vessels, drones, photography and the like are all part of this story," the embassy writes, continuing:
"These are all completely different issues, but they have a common topic: Everything Russian, be it public agencies, private companies or individuals – are suspicious and reek of espionage. The fact that all these different issues are lining up like this is no doubt not a coincidence. All of this has been politically ordered."
UiT was informed on Monday
Dag Rune Olsen, principal at UiT, tells the newspaper Dagbladet that they were informed about the case on Monday.
"We are focusing on following up on those of us who have worked with this person and will eventually talk to those who are affected by this," he says.
------