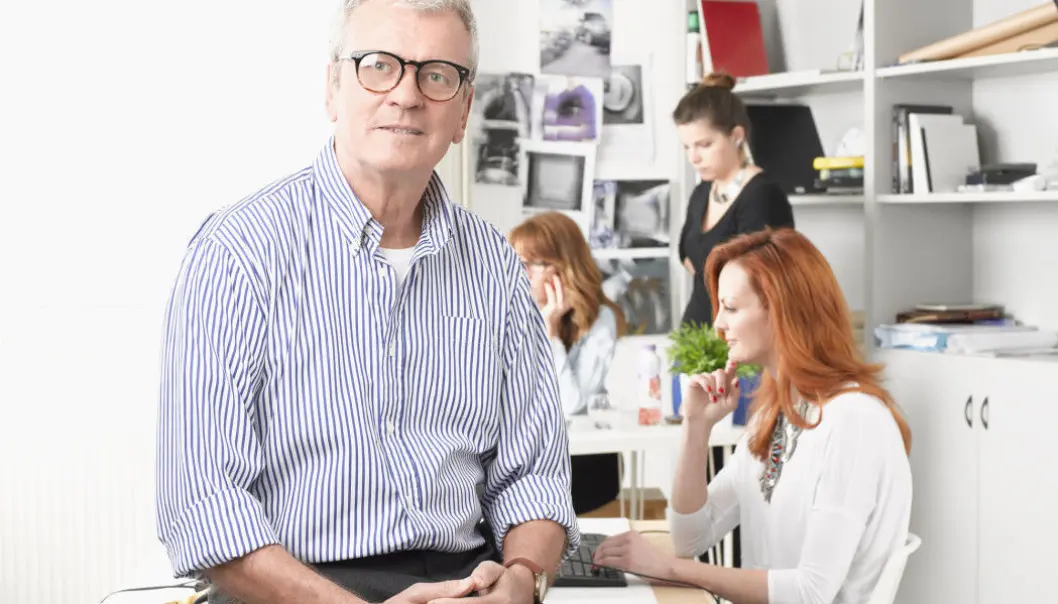 We don't need special measures to keep older people working longer, says researcher
Lifelong learning is important for employment. But we're totally missing the mark if we think of it as a senior initiative, says economist Simen Markussen.
Simen Markussen believes that a better work skills policy is needed for all workers. One of the effects will be that seniors can extend their working lives.
Markussen is a senior researcher at the Frisch Centre and has led a Norwegian government-appointed committee on how to better facilitate lifelong learning. The committee presented its report this summer, proposing a number of specific suggestions.
Making it easier to combine work and skills training
The committee proposes establishing an offer that makes it easier to participate in skills training while at work. They also believe that existing training programmes need to be made more accessible, by offering sessions in smaller modules and using new technology to disseminate information more efficiently.
The committee envisions simplifying entry to training programmes for workers who lack formal education. They would also like to see a student financing scheme that enables employees to study alongside work and receive study assistance throughout their lives.
Markussen strongly believes that lifelong learning will ensure that more seniors can continue working.
You need to have the health for it. You have to be happy at work. It has to pay enough. And your skills have to be in demand. Lifelong learning can influence all these conditions.
Simen Markussen
"A number of factors determine how long you want to work. You need to have the health for it. You have to be happy at work. It has to pay enough. And your skills have to be in demand," he says. "I believe lifelong learning can influence all these conditions."
Reach max of pay range in one's 50s
According to Markussen, Norwegian wages start to drop when workers reach their 50s.
When you start working, you have to settle for somewhat lower pay. One of the reasons is that you are still undergoing training. Lack of experience means you're less productive. As you gain more experience, your productivity increases.
Most people reach peak pay in their 50s, says Markussen. After that, wages and salaries start to drop.
"In practical terms, the rate of pay may not actually be going down, but you're not getting as much of a raise as other employees," he says.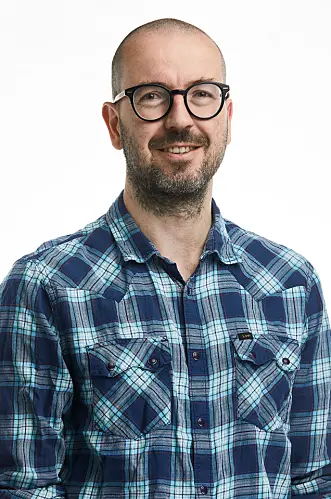 He believes that lifelong learning can help offset this factor and allow workers to reach the maximum pay range a little later in life. When employees stay up to date in their field, they also stay more productive.
15 000 people over 50 looking for jobs right now
Our health deteriorates as we get older. Many mature adults have health problems that make it impossible to stay in the job they've had. But many of them would be able to do other work.
Reskilling thus becomes an important aspect of lifelong learning and can help people transition to other jobs that can accommodate the limitations they might have.
Kjell Hugvik, director of employment and services at the Norwegian Labour and Welfare Administration (NAV), reports that 15 000 people over age 50 are currently seeking work. These are people who for some reason have left the job they had and who want to work.
"Unfortunately, quite a lot of people are receiving health-related benefits in this age group. They're people who want to work, but who might need to move into another type of job," says Hugvik.
Seniors want to work
The NAV director thinks it was sad to see what happened during the oil crisis in Western Norway, when many older people dropped out of working life. As the economy started to rebound, younger people quickly returned to work. But many over-50 individuals ended up being long-term unemployed.
"There were older people with strong skills and motivation. And yet companies didn't find it beneficial to hire them back. That is really throwing away resources that we can't afford to waste," says Hugvik.
Kari Østerud, director of the Centre for Senior Policy, says that the motivation to keep working is quite high in Norway. The Norwegian Senior Policy Barometer shows that the average desired retirement age is 66. Almost three out of ten seniors say they want to work until they are age 70 or older.
"There are a lot of seniors who can and want to work, but who for some reason aren't. So if we can start with motivated seniors, the rewards would be huge," Østerud says.
Become dinosaurs
The secret is to not distinguish between younger and older workers.
Kari Østerud
"If you're not learning anything new, you'll slowly but surely become a dinosaur. Then you won't be as valuable as an employee and you won't be happy at work," Markussen from the Frisch Centre said.
He thinks older workers feel better at work if they stay current in their field.
"If we instead manage to build in some sort of follow-up training along the way, so that it's a kind of joint project in the workplace across generations, then I think that could strengthen workplace cooperation and create a greater sense of well-being," he says.
Borregaard has best senior policy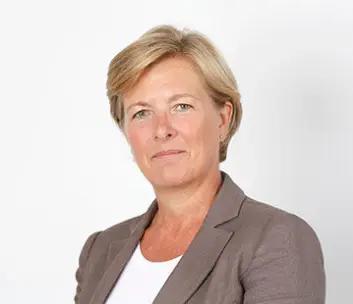 The Borregaard factory in Sarpsborg was named best employer in the country for taking care of employees over age 55.
At Borregaard, employees have various opportunities to develop job-related skills. Several operators have become mechanical or civil engineers. Management encourages workers to acquire more expertise, regardless of age.
This has led to a whole new development in terms of the retirement age, says Østerud, who presented the award to Borregaard earlier this year. Previously, nobody worked past age 62 at Borregaard. Now, hardly anyone retires when they turn 62.
"The company didn't understand why they received the award for good senior policy, because they don't have a senior policy. But that's perhaps the best senior policy of all," she said.
Østerud says the secret is to not distinguish between younger and older workers.
————