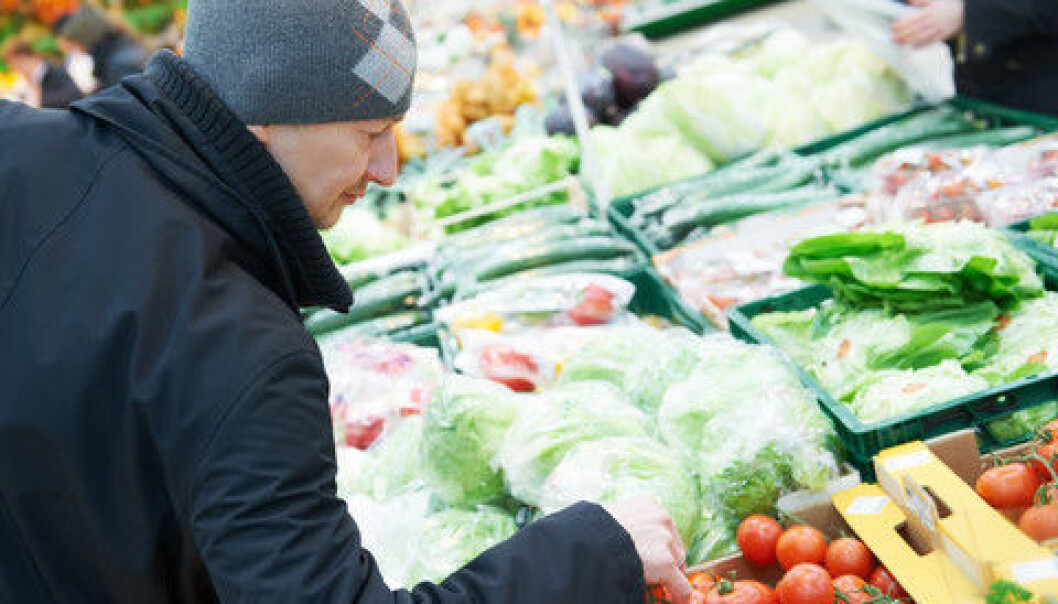 Getting men to eat their greens
Men tend to eat high levels of saturated fat and refined carbohydrates, without sufficient amounts of fruits and vegetables.
With rising levels of diet-related illnesses, getting people to eat healthily is becoming crucial. A wide range of illnesses and conditions are linked to poor diet, including diabetes, obesity, heart disease, stroke and certain types of cancer.
However, studies have shown that even when we have the necessary knowledge of healthy foods, we don't necessarily change our diets. So how do we encourage people to alter something as personal and engrained as eating habits?
The eating habits of military recruits
As part of her doctoral thesis, Solveig Uglem tested out a dietary intervention programme om male recruits at Værnes Military Training Centre.
"Young men are difficult to reach with conventional nutrition information, and they have a low intake of vegetables and fruits and whole grain cereals. The low intake of these foods gives rise to concern about their future health," Uglem points out in her paper.
Over a period of five months, a total of 578 recruits were given increased access to vegetables, fruits and whole grain cereals, as well as being given nutritional information. Afterwards, follow-up interviews were carried out with 376 of the recruits.
Only six per cent ate enough vegetables
"The objectives were to first explore factors that may influence young men's food intake, and then to investigate changes in intake of selected foods and nutrients as well as reflected changes in a biomarker after a dietary intervention," Uglem explains.
The results showed that only six per cent of the recruits in the intervention group reached the recommended intake of 450 g of vegetables daily. The average intake of vegetables was 244 g/day, with potatoes making up 43 per cent.
Three different patterns of food intake
Many of the recruits thought their diet was more healthy than it actually was, with nearly one-third perceiving their vegetable intake as sufficient. Overall there was a large variation in vegetable intake, despite all recruits eating most of their meals in the military mess hall – in other words, with access to the same food.
Uglem identified three different patterns of food intake patterns amongst the recruits: plant foods, fast food/soft drinks and milk/cereals. High scores on the 'plant foods' intake reduced the probability of a high body mass index – ie being overweight.
Significant change after the intervention
Follow-up after the intervention programme showed a significant change in intake for the promoted food items. The recruits in the intervention group increased their consumption of vegetables with 55 per cent, wholegrain bread with 29 per cent and fruits with 12 per cent - significantly higher than the intake in the control group.
Eating wholegrain bread also increased the intake of folate and dietary fibre, with a resulting 10 per cent decrease of homocysteine in blood plasma. Homocysteine is an indicator of the likelihood of coronary heart diseases. Eating wholegrain foods also reduces the risk of cancer and type 2 diabetes.
Effective intervention
"Behavioural factors were most important in explaining the recruits' intake of vegetables," Solveig Uglem concludes in her thesis.
"The dietary intervention with both increased availability and easily understood nutritional messages turned out to be effective in increasing the intake of vegetables, fruits and bread among young male recruits."
Scientific links
Related content