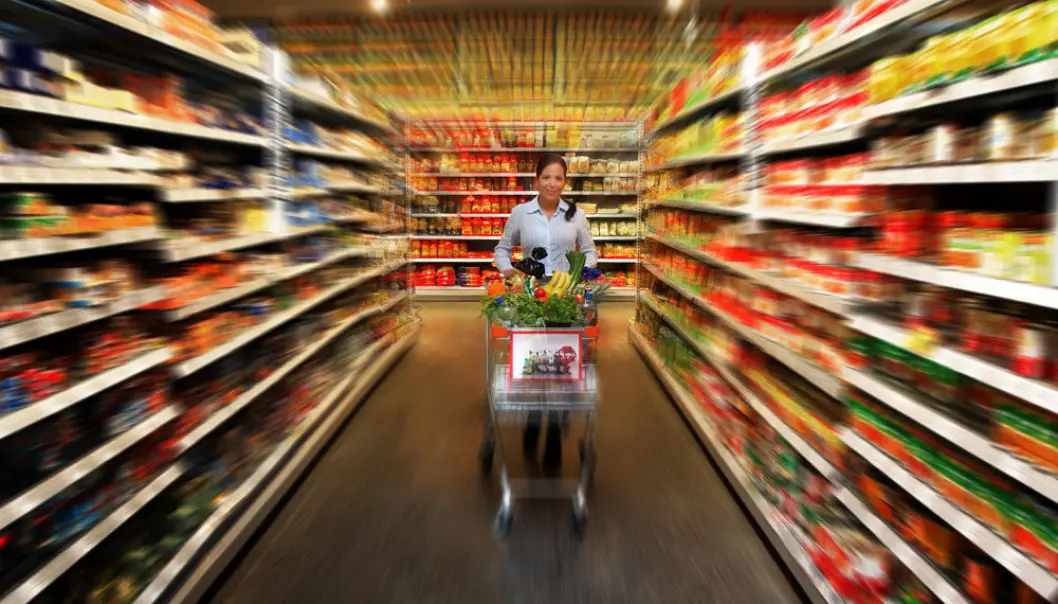 Convenience food – easy to eat and hard to swallow
Time-squeezed Norwegians gobble up ready-to-eat meals like crazy. But not without guilt pangs.
Denne artikkelen er over ti år gammel og kan inneholde utdatert informasjon.
Undoubtedly more and more shoppers are filling their carts with ready-to-eat meals.
For instance the Norwegian manufacturer Fjordland, which has been making microwave or boil-in-a-bag dinner products since 1997, sold its 100 millionth meal in a country with five million people earlier this year.
It's quick and easy, but researchers want to know why people choose meals that only require boiling a pot of water or pushing a button or two.
Time saved − but consumers struggle with a moral dilemma as a sort of surprise dessert.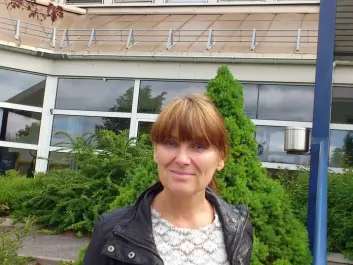 Such qualms have been revealed by a Nofima study which will be published this autumn in the British Food Journal. Nofima, headquartered in Tromsø, is Europe's largest institute for applied research in fisheries, aquaculture and food.
One of its research divisions is in Ås, about a half hour outside of Oslo.
Worries popping up
Senior researcher Nina Veflen Olsen at Nofima in Ås has analysed group discussions about ready meals and the responses from interviews in three focus groups, with six or seven persons per group.
A tinge of moral agony crops up in the discussions with the researchers and in the researchers' queries.
"Usually, what surfaces first are the positive aspects of ready meals. People save time, which they want to spend on something besides cooking.
"But after a while their concerns emerge. For instance the participants wonder whether it's all right that they aren't eating home-made meals, whether the food gives them the quality of life they want, and whether they're depriving their kids of learning how to cook," says Olsen.
"And what do we do if we get unexpected guests? With home-made food there's usually a little extra to share."
Packaging and pets
The researcher from Nofima says the participants also expressed their concerns about being a larger burden on the environment.
"They stressed the amount of packaging they discard. But there's a contradictory side to the environmental angle, as some of them mentioned it's positive they aren't throwing away any leftovers," says Olsen.
One of the lesser worries is related to the four-legged members of the household.
"Some wondered what they should be serving their cats when there were no leftovers from ready-made meals," says Olsen.
Outside pressure
Olsen has confirmed the findings from the focus groups through a questionnaire, which is part of an EU project, comparing resistance to ready-to-eat meals in the Netherlands, Norway and Finland.
This analysis has been published in the journal Appetite.
"It looks as if people run through a gamut of moral qualms linked to eating ready meals," she says.
"One dilemma springs from social pressure − what is being directly and indirectly expressed about how we should eat. And it also stems from one's own feelings."
More accepted in the Netherlands
The tri-national survey responses show that ready meals are viewed as more acceptable by people in the Netherlands than in Norway and Finland.
Olsen reveals that Finns experience the strongest social pressure against such factory-made meals.
People refrain from buying ready-made meals because of their own guilty conscience and from real or perceived social pressure.
This has been shown in another study published in April this year in the journal Food Quality and Preference.
In this research, Olsen and her colleagues investigated factors that affected the probability of a person buying a healthy ready-to-eat meal.
Healthy fast food? The study involved ready meals that aren't on the Norwegian market yet.
Some other Norwegian convenient standards, such as frozen pizzas and rømmegrøt [sour cream porridge], were excluded in this study.
Here to stay
"The probability of purchase increases if the product tastes good and the consumer is a woman or has more education," says Olsen.
Despite the increasing number of cooking shows on TV, she has no doubts that ready meals are here to stay.
"Definitely, the sale of ready meals will probably continue to rise. Not just because we are more pressed for time, but because more persons will be putting priority on things besides cooking," she says.
Translated by: Glenn Ostling
External links
Related content