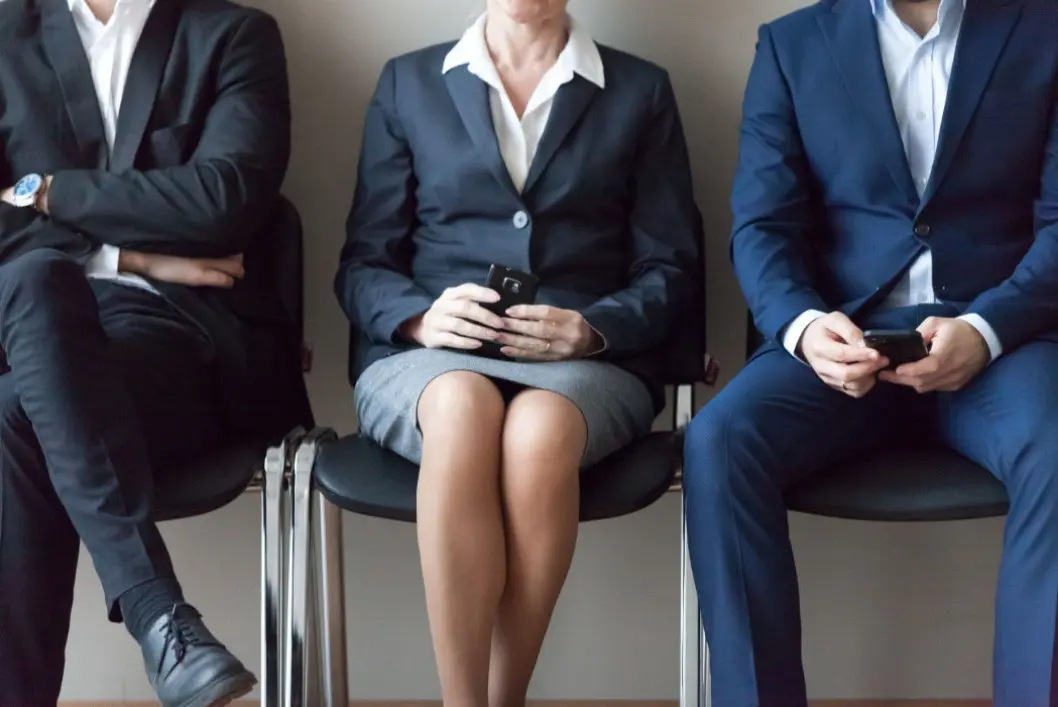 Equality hasn't reached entrepreneurs
Only 20 per cent of entrepreneurs who start limited companies are women, and they own only 4 per cent of new technology companies.
The figures come from various sources, including the DNB Bank Group's report on Norwegian entrepreneurs, as well as the Government's action plan for women entrepreneurs launched in February 2019.
In addition, the reports show that most innovation funding goes to start-up companies started by men.
Yet studies also show that almost as many women as men want to start businesses. To top it off, more businesses that are started by women tend to survive beyond five years than the start-ups of male entrepreneurs do.
However, data from Statistics Norway show that only 29.8 per cent of all start-up companies survive beyond five years.
Differences are surprising
"The numbers are alarming. Having worked on this over time, I was even surprised at how great the imbalance is. We risk losing a huge amount of innovative expertise, because women entrepreneurs are so poorly represented," says communications adviser Vidar Korsberg Dalsbø at DNB.
In the fall of 2019, DNB started the #huninvesterer (she invests) campaign at the same time as they presented a comprehensive and thorough report on female entrepreneurs. The goal is to encourage more women to start their own companies.
In February 2019, the Norwegian government also presented an action plan showing how many women – as compared to men – are starting their own businesses. The reports are based in part on figures from Statistics Norway (SSB).
What the numbers show
The numbers don't lie. Among other things, they show that only 16 per cent of limited companies are owned by women. This is only two percent higher than ten years ago.
Men also dominate the boardrooms. Women make up only 19 per cent of Norwegian board membership, and seven out of 10 limited companies have only men on their boards.
Norway's rather famous law on quotas for female board members does not apply to limited companies, but rather to the company form called public limited companies. These are required to have a minimum of 40 per cent female board members.
The number of women starting sole proprietorships is somewhat higher. The number of sole proprietorships has increased by almost 4000 in two years, with 39 per cent of them started by women.
The figures also show that companies that invest in growth have the fewest female owners, and that 80 per cent of investment funding goes to male entrepreneurs.
Grounds for concern
The figures give cause for concern. This is the opinion of both Dalsbø from the bank DNB and Professor Elisabeth Ljunggren at Nord University. She has done research on women and entrepreneurship for more than 25 years.
"Norway is one of the world's most egalitarian countries, but in leading roles in business in general and in entrepreneurship in particular, women are in the minority. This means that women are less present in arenas where important decisions are made," says Dalsbø.
"There's a big gap between women and men when it comes to entrepreneurship and ownership in Norwegian corporations. Women own less capital than men, which is troubling," says Ljunggren.
Lots of reasons
She believes that the reason why fewer women than men start their own business is complex, and that it has to do with women being educated for occupations that provide jobs in the public sector, while men chose educations for occupations in the private sector.
"Where you work is important for your knowledge of the market in your sector. It's difficult to find market opportunities if you're a trained nurse or teacher," says Ljunggren.
She also believes the different roles of men and women are important. Women take longer maternity leave than men, and it's difficult to run a business if you take a leave of absence.
In addition, fewer women get their degrees withing the field of technology. Entrepreneurs who start tech-businesses more often receive innovation funding than other start-ups.
"Most people who start their own company start within their field of expertise. The public sector only uses private small players to a small extent. Small businesses also have to participate in resource-intensive bidding rounds to enter the public market. That can take the wind out of anyone's sails," says Ljunggren.
She believes that more financial incentives should be considered.
"It's relatively cheap to start a limited company, but payroll is expensive, because you have to pay both your own taxes and employer taxes, as well as for expensive accounting services," says Ljunggren.
Concrete measures are necessary
Ljunggren and Dalsbø believe that it's high time to implement concrete measures in a timely manner to improve the situation. The Norwegian government's action plan lists 13 measures, many of them concerning the need for more knowledge and then considering taking action. Dalsbø has other suggestions.
"We believe that we have to think long term to get more female entrepreneurs, and that we need to start with how we raise our children. Already from early school age on, boys are encouraged to take chances, while girls are encouraged to make safe choices," says Dalsbø.
DNB also want to motivate girls to pursue technical educations, to have attitude-shaping work in companies and to create meeting places for women who want to start their own companies.
"We need more female role models and are starting with ourselves. We expect and make sure that all of our subcontractors have the same gender equality perspective as us, and we expect equality from our partners. We're also working to make the figures above visible to investors and politicians. Everyone needs to know how bad it is," says Dalsbø.
Ljunggren believes that the government's measures are not enough – and that they mostly just boil down to a description of the situation.
"We need to have specific measures that we know work. One would be, for example, to require that 50 per cent of the start-up grants go to female entrepreneurs and that 40 per cent of the innovation contracts should go to female entrepreneurs. We can also change the bidding rules so that small businesses can participate more easily," says Ljunggren.
Minister of Trade and Industry Torbjørn Røe Isaksen agrees that measures need to be taken. According to the Ministry, the responsible ministry will follow up with implementing the 13 points of the action plan.
"The government wants to make sure that we get even more female entrepreneurs. In the action plan, we've started mapping the differences between projects led by women and those led by men. We'll look at the variations in how the measures are applied. This is an important start. We need a solid knowledge base to develop a more successful entrepreneurial policy in the future," says Isaksen.
———