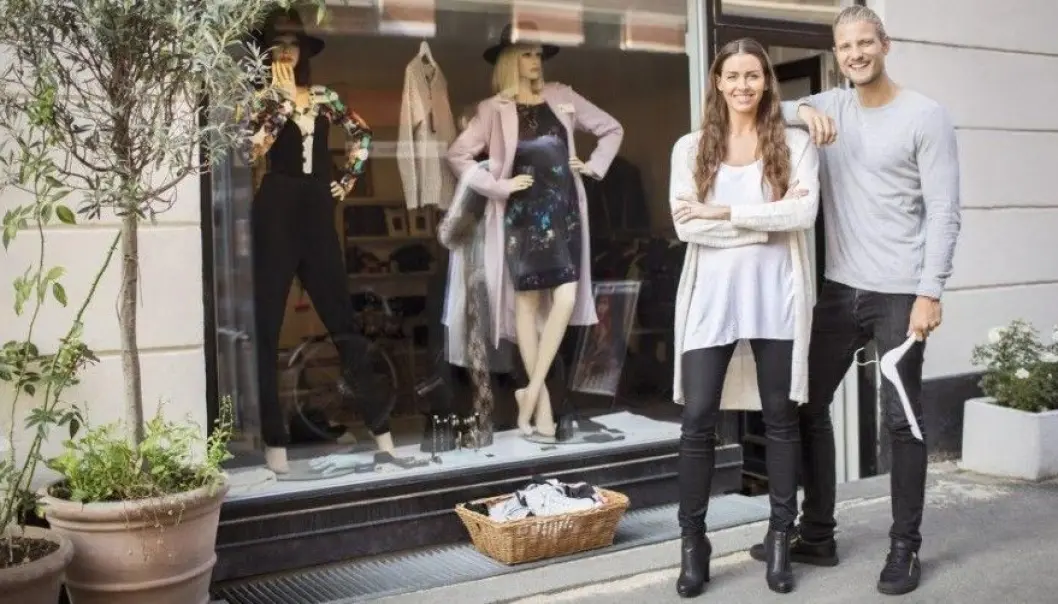 Behind every successful woman stands a strong man?
New research suggests that women entrepreneurs should find male allies to get the business ball rolling. At least if they want to increase their chances for investor support.
The title is a reversal of the old adage, but a man in the business plan may make sense for entrepreneurial women to overcome investment biases.
Professors Elisabet Ljunggren at Nordland Research Institute and Gry Alsos at Nord University Business School delved into several smaller investment fund archives, and they found that male and female start-up business applicants were treated differently. Their study was recently published in the journal Entrepreneurship Theory & Practice.
"It appears that women's background alone can impair their ability to get investor support," says Ljunggren.
Experience carries different weight for women and men
They found several indications that women have less chance to access funding from investors.
"Even when women have relevant experience, it's given less weight. A female applicant's experience as an accountant, which is of course relevant to running a business, was considered less relevant by the funders," says Ljunggren.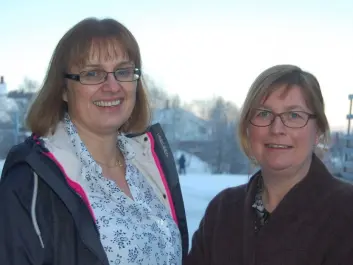 Women who do receive support seem to have realized this bias and have therefore brought male supporters on board.
Ljunggren says this appears to be a smart move, even when a man's background has limited relevance to the woman's start-up industry. For example, a female stated that her husband was a doctor and "it was rated as positive" by the funders, she says.
Scrutinized the archives
The researchers contacted a regional industrial development fund and gained access to the fund's archive of applications. They dove deep into the applications of four businesses that the fund has invested in.
Ljunggren and Alsos read board meeting reports with remarks about the applicants, correspondence between the fund and the applicants, and the decisions to support or reject applications.
They chose to study four cases, where two of the firms' entrepreneurs were women, and two were men. The female businesswomen wanted to start a spa and wellness centre, and create a product for easier cleaning in a nursing home. The male businessmen wanted to start an online news site and online store.
One disclaimer: as a qualitative study, the results cannot be said to be representative of all entrepreneurs who come into contact with investment funds.
Women's background less valued
The researchers believe that the female and male applicants were perceived differently, and that the bar may be lower for men.
"Women's background experience in itself seems to be considered deficient. And that may be connected to the fact that, with no quota legislation, men make up 94 per cent of the individuals who disburse these funds," says Ljunggren.
"The female entrepreneurs tend to start within feminine industries, and the men who consider the applications have too little knowledge of these industries. That's why the women need to have a strong man behind them," she added.
The men who wanted to start the online newspaper did have a background in journalism, but admitted that they lacked technical knowledge. Despite this, the funders emphasized their enthusiasm.
The male applicant for the other company had a long track record in business. Although his previous employment was in a different industry sector, the fund trusted that his earlier business success would carry over into his new endeavour.
Investors "seem to be more familiar with some industries than others, and to attribute higher status to men's backgrounds," Ljunggren says.
Different networks
Women in Norway, to a great degree, have backgrounds in the public sector and have built up different networks than men, explains Ljunggren.
"The male fund administrators don't appreciate this type of expertise and are perhaps more sceptical of such companies. It's conceivable that this could reduce women's ability to get support," says Ljunggren.
Although women had extensive relevant experience in the industries they were establishing their businesses in, the funders didn't prioritize their competencies.
Women compensate
But the women studied joined forces with men by bringing them in as backers in their boardrooms.
One of the women's companies brought in a board chair from the oil sector. The fund regarded this as a positive factor, despite the start-up business being totally unrelated to the oil industry.
The other woman had an external female co-investor who, in addition to being an entrepreneur herself, also happened to be married to a male doctor.
Money is harder for women to come by
Women in Norway who start their own businesses are relatively few, compared to many other countries.
Between 50 and 75 per cent of all new businesses are started without equity. But in some industries, capital is needed both at start-up and to expand the business. Bank loans for business start-ups are difficult to get.
"Traditionally," Ljunggren says, "banks secure their loans by liens on inventory, which is difficult as more businesses become service based."
Local and regional economic development funding is therefore all the more important for both men and women who want to start a business.
These funding sources received very few applications from women business owners, so it appears that the funds aren't well known among female entrepreneurs. And less access to capital "may be part of the reason we don't have more female growth entrepreneurs," Alsos says.
An earlier study showed that county support for innovative industries goes to businesses owned and staffed by men.
Funding should widen its reach in the oil crisis
The business world is a male-dominated domain, both in terms of owners and employees. But valuing men's experience more over their female counterparts' may be compromising valuable wealth creation," Alsos says.
"As the oil industry falters, and investors have a limited network, it's too bad that the women have to adapt. Many women have great ideas and experience from the hotel and restaurant industry. Maybe they can contribute new concepts in experience-based tourism, now that the exchange rate is low and it's cheaper to experience Norway," she says.
And we shouldn't forget that we do have some success stories with female entrepreneurs in Norway. Nikita (Hair) is one example," says Ljunggren.
Women-specific courses in USA
She thinks it's sad the world hasn't progressed more. But maybe female entrepreneurs just need to bulk up and bring on those male chairmen and other supporters. Women are outnumbered in business, and they should compensate with masculine values, says the researcher.
"The USA offers courses specifically for female entrepreneurs, to teach them how to communicate with the investment funders, how to formulate their business idea quickly and concisely and ally with men to get business support, says Ljunggren.
"Women need a 'good man' to include in the application," she says. Something male applicants don't need, because they're men themselves.
——————————————————-
Read the Norwegian version of this article at forskning.no
Scientific links
Related content