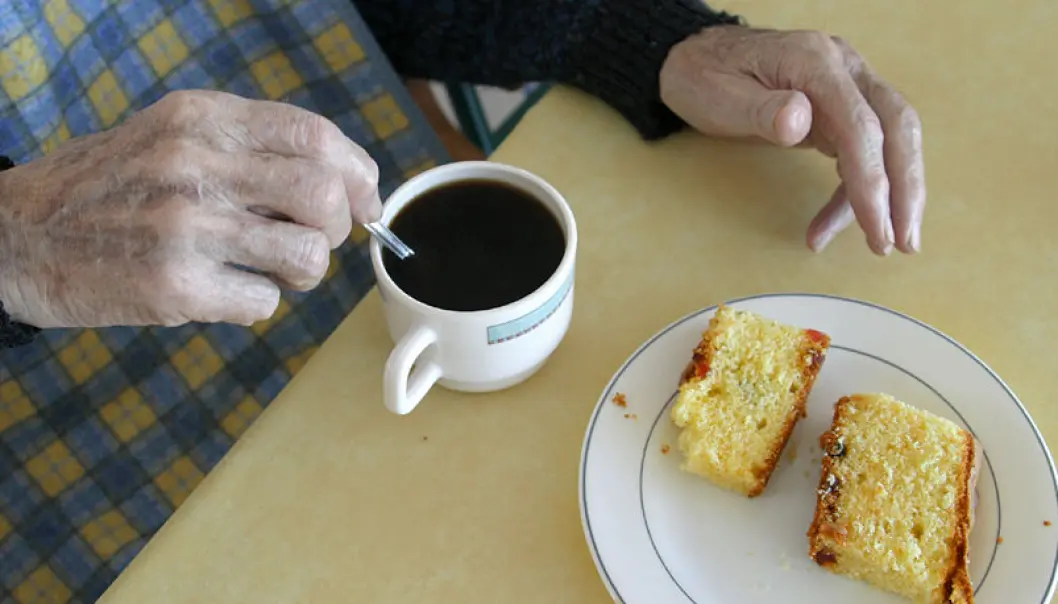 Old and undernourished – a persistent problem
Norwegian health workers lack the time and knowledge needed to tackle geriatric malnutrition. Researchers want to know why the country continues to be plagued by weight loss in the elderly.
Malnutrition has been a common problem among Norway's elderly for some time, but little has been done about what seems to be a hard nut to crack. An estimated 10 percent of infirm elderly individuals still living at home are undernourished - a number that has stubbornly remained unchanged.
Asta Bye of the Oslo and Akershus University College and colleagues are initiating a research project to get to the bottom of the issue.
Difficult guidelines
The Norwegian Directorate of Health issued guidelines in 2009 to help health workers find and treat elderly people who are in danger of becoming undernourished.
The guidelines suggest four measures to fight geriatric malnutrition: Find out which elderly people are in the risk zone, treat them, use their patient journals to document their dietary/nutritional status and any countermeasures taken, and send the information up to the next level in the health and welfare services.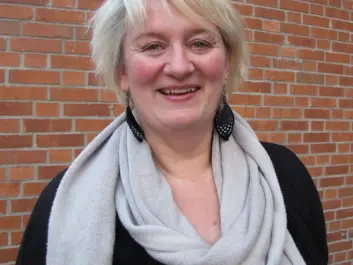 Bye thinks the guidelines themselves are excellent, but observes that they haven't been fully implemented in community care.
"My impression is that many workers try to follow the guidelines, but not all. I think many are uncertain about what they're supposed to do and what measures they should be taking," she said.
Bye thinks that it's hard to prevent malnutrition if the guidelines aren't followed properly, especially in evaluating elderly who live at home.
"I've spoken with lots of nurses who admit to knowing little about how to assess the nutritional status of the elderly," says Bye.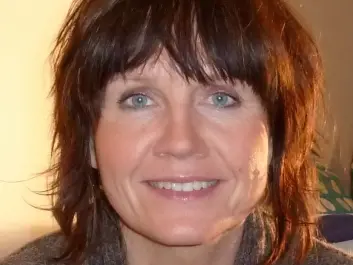 "The home nursing care system isn't that good at detecting the problem. Nobody reacts until things have become acute. By that time it's hard to turn things round," she said.
Henriette Øien of the Norwegian Directorate of Health agrees with Bye.
"The guidelines aren't always so easy to practice. Knowledge and time are the two largest barriers. We know many workers do not follow up with regular assessments and a written overview of how much the elderly are eating," she says.
"We've conducted several surveys among health workers. Many of them say that they and others have a lot to learn about the problem," adds Øien.
Multiple reasons
Both Bye and Øien think malnutrition has numerous causes and more research is required to find a solution to the problem.
"Of course there are lots of reasons why the elderly fail to get enough nutrition. It can be linked to disease and medications," says Bye.
Her research project aims to find some of the answers to why some old people lose so many kilos. The researchers will interview elderly people to find out what they think about weight loss and compile their suggestions on how to prevent it.
"A real void in research is that we actually don't know what people over 79 usually eat," says Bye.
"What strikes us is that according to studies of the dietary habits of people aged 16 to 79, the elderly often eat more healthily than the young. Still, malnutrition is a problem. The challenge here is that the elderly don't eat enough," says Bye.
Cost of malnutrition
It is hard to turn the situation around once an older individual becomes undernourished.
Malnutrition creates a vicious cycle as the victim becomes more vulnerable to disease, which in turn can lead to a poor appetite and even more weight loss.
The health damage to individuals is also costly for society.
A British report concluded that national guidelines for prevention and treatment of geriatric malnutrition yielded £13 million in net savings.
An analysis made at the University of Oslo shows that far more – around NOK 800 million (£80 million) – can be saved in Norway by preventing malnutrition and treating it at hospitals.
"Prevention is definitely the key to tackling the problem. But it has to be nipped in the bud," Bye says.
Ethical limits
The researchers say that several approaches can be used to solve the problem of undernourishment among the elderly.
"It's urgent for us to get to the roots of malnutrition. Sometimes the problem may have a quick fix. If it's someone who cannot make meals on their own, the solution is for others to prepare food for them," Bye says.
"In other cases the solution involves altering their diet or tube feeding," she continues.
Not everyone can be helped by the municipal health services. But in these cases, Øien says, health care workers need to meticulously document the reason why the individual cannot be given assistance by the municipal services.
"Failing to weigh people or chart their food intake is irresponsible unless a good reason can be well documented," she says.
She is aware of difficult individual situations requiring thorough, professional and ethical considerations.
"Someone who is in the terminal phase of life may not want to begin all kinds of proceedings. Some people feel they have had their fill of life and only want to eat the tiny portions they can bear, without any interference. We need detailed routines for our approaches in such cases," says Øien.
Both Bye and Øien say it is vital to talk to the elderly about their wishes and hear what they think about their weight loss as a way of finding the best individual measures.
Translated by: Glenn Ostling
Scientific links
External links
Related content