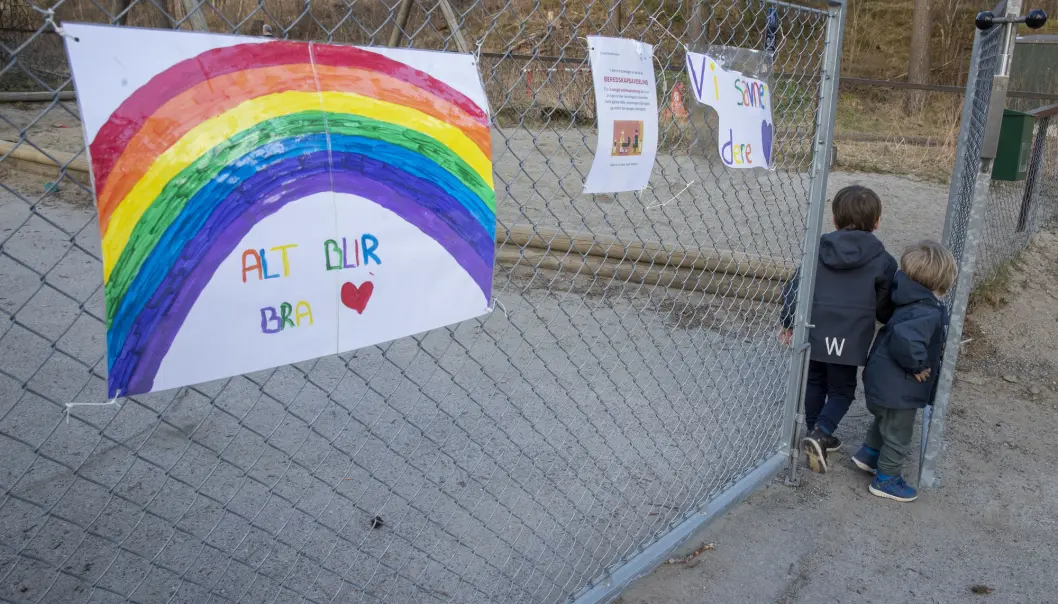 Poverty increases the risk of children being infected by Covid-19
How and where they live affect the chances for young people of catching Covid-19.
"The number of people in the household, cramped living, low incomes and geographical location, like in and around Oslo, increase the risk of getting infected. This is in line with what we know from areas with higher rates of infection. It is more difficult to follow the protective measures in large families who share a small living space,"says Ketil Størdal. He is a professor and a paediatrician, and the first author of the new study.
The study has yet to be peer reviewed, but has been submitted to an international journal.
The study also shows that children and young people with chronic diseases have a lower risk of being infected by the coronavirus.
"This may be because infection control measures have been strictly observed around these children", the NIPH writes.
Few children and youth have needed to hospitalizion for Covid-19 infection in Norway, but serious Covid-19 disease has occurred more often with those who suffer from chronic illnesses.
The study also shows that babies under the age of one year old, are more often hospitalized than other kids.
"This is typical for many infections in children. The youngest children are more often hospitalized as they may get seriously ill – but also because during early stages there is uncertainty about the development of the infection, so there is a need to be prepared and able to quickly offer more treatment", Størdal says.