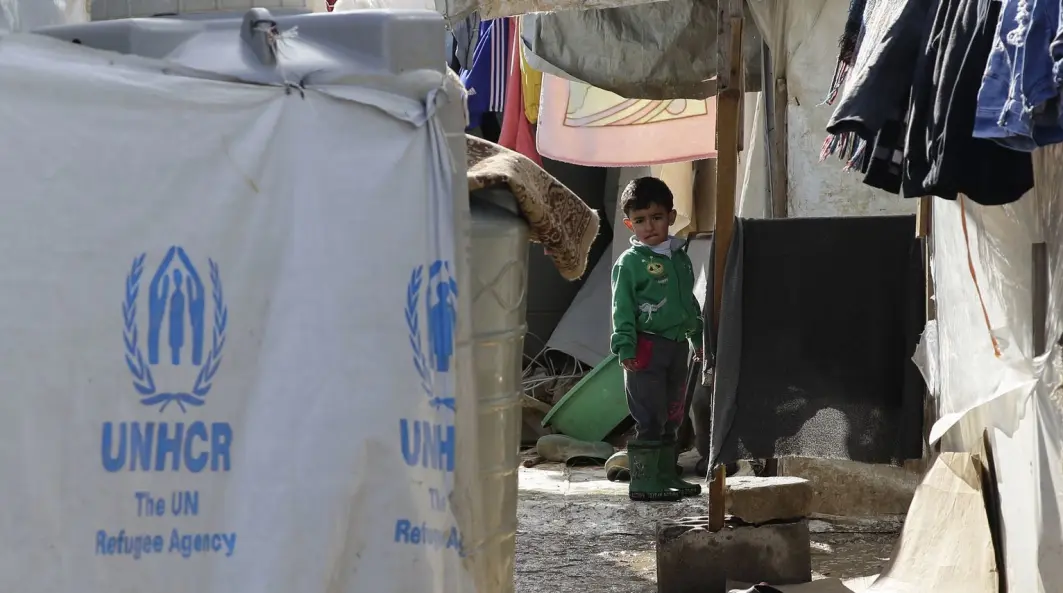 Have we lost a generation of children during the Corona pandemic?
OPINION: I fear that we are neglecting the children most in need because of a Eurocentric focus on the Covid-19 pandemic.
More than one year ago, the world went into a first lockdown due to the Covid-19 pandemic and large parts of the world closed down. For children all over the world their everyday life got turned upside-down: closed schools, limited social contacts, cancelled free-time activities and stressed-out parents losing their jobs.
Children are especially affected by Corona
There are two main reasons for why children are especially affected by the pandemic. They are lacking the life experience that adults have, and they cannot understand the situation to the same degree adults can because their cognitive capacities are still in development.
On top of this situation, many children are directly or indirectly exposed to the news. An enormous amount of the news has focused on how dangerous the virus is, its death tolls and the insecurity of when (and whether) the societies will be able to go back to 'normal'. It is more difficult for children to judge the relevance of the news, so they tend to follow the responses of the adults around them.
Making sense of the pandemic
For children, it is particularly important to talk about and make sense of what is happening around them. Due to the lockdowns, their social contacts are very limited. Many of the children around the world are not able to meet their friends and classmates due to the closed schools. In many countries, as in Norway, individuals were asked to reduce their social contacts to very few persons. This together makes that children are receiving an enormous amount of scary information about the pandemic but might be lacking a platform to organize and assess it.
The effect of Corona in Norway
In Norway, the schools were closed for some time and were offering home-schooling to their students. These times of stricter Corona measures have been and still are heavy for many families. Children face more challenges by learning alone at home, while parents have to juggle their duties between being an employee working from home, being a teacher for their children in home schooling and being a parent. When schools reopened, they included many Covid-19 measures to ensure that it was safe for the children to come back.
But even here in Norway it took a while after each lockdown for all the children to come back – may it be due to logistic difficulties in the families or the fear of the virus itself. Luckily, there has been a lot of work with the schools, teachers and kindergartens to ensure that the children are well received, both in physical and emotional care. It is important that children return to school as they can provide an important platform to provide children with information, help and care.
Children in focus
In Norway, the government tried to protect the children as much as possible from the measures of the pandemic. Schools and organized sports for the children are among the last things to be closed in case of an outbreak.

This situation looks very different in many Middle Eastern countries. Schools were among the first to be closed in the beginning of the pandemic, and in many Middle Eastern countries, they have been closed ever since – soon 1,5 years. Refugee children in these countries are among the most vulnerable and seem to be severely affected by the pandemic. For these children, the health crisis can rapidly become a child-rights crisis, and underscored by UNICEF.
Increased stress levels among refugee children
In their last year's report, the Norwegian Refugee Council (NRC) found out that 88 percent of the refugee children in Middle East feel stressed due to the pandemic. Many of these children have experienced traumatic events during war and conflicts and are now feeling similar emotions and fears as they did back then, namely that their lives are being threatened and they are (again) exposed to sickness and death.

A lot of these children are convinced that they will die if they get the virus. As the rest of the world, they are living in fear, but they are scared at a much higher level than most of the children in Norway. Although the pandemic is serious and people should be careful, there is no need for the refugee children to feel life threatened. They are facing a stress-level they can barely handle.
Limited access to home schooling
Part of their stress level is increased due to the difficult school situation. Many Middle Eastern countries have been in lockdown for most of the past year. Their home-schooling possibilities are very limited. Many families have little or no access to devices and internet.
Often, they have several children in school-age that need access to their remote learning materials. Many countries in the region are also struggling with regular power cuts that are limiting the possibilities for remote learning activities severely.
Financial situation forces children into child labour
The most urgent concern is about the reopening of the schools. In the past year, many families lost their work and were no longer able to provide their families with money to buy food, pay the rent and get medical help. This forced many children into child labour to support their families.
When schools reopen, it will be very difficult to get these children back into school. They will face the continuous pressure to support their parents or might not be able to return to school due to high costs of transport fees, school materials or new clothes. On top of that, their schools might be unable to include the same safety measures as in Norway, making many families and children feel scared about sending their children back to school.
The lost Corona generation?
These children might become the lost Corona generation, giving up their education due to the consequences and economic pressures of the Covid-19 pandemic. This generation of socially and economically deprived children will have to be dealt with in some way by the global community in the future. I fear that our focus here is Eurocentric, and the support for the children most in need is being neglected over the consequences of the pandemic we are facing here. These refugee children are in urgent need of help to reduce the consequences of the high stress and the economic pressures they have been facing during the past year.
To respond to the original question: It is all about when the children will return to school and in how far they will be able to reconnect with their education.
About the author
Steffi Schenzle's PhD project focuses on the implementation of psychosocial support for children affected by crises in Lebanon. In collaboration with the Norwegian Refugee Council Schenzle is looking at how teachers and counselors perceive their role, their relationship to the students and the needs of the students. She furthermore explore how psychosocial support can be implemented in crisis contexts and how it can contribute to the well-being and school functioning of children who experienced traumatic events.
The ScienceNorway Researchers' zone consists of opinions, blogs and popular science pieces written by researchers and scientists from or based in Norway. Want to contribute? Send us an email!