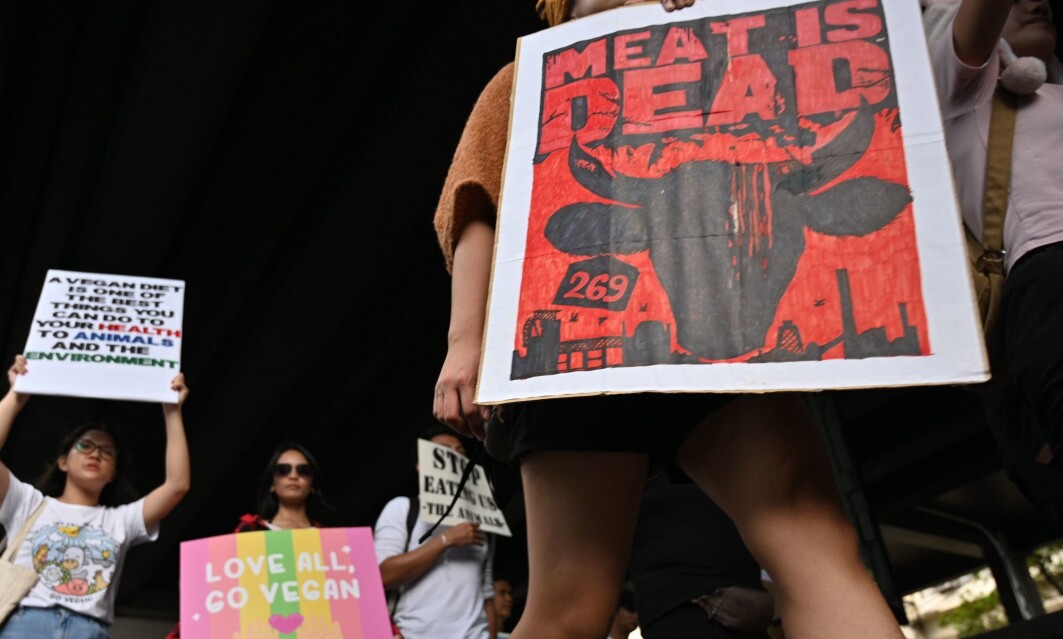 Higher risk of bone fractures among vegans
People who strive to eat a 100 per cent plant-based diet have to familiarize themselves with the nutrient profile of foods and make nutritious choices, says Norwegian researcher.
A new study, published in BMC Medicine, examines the link between different diets and bone fractures.
Nearly 55 000 people participated in the EPIC-Oxford study.
Study participants were grouped according to four different diets: vegans, vegetarians, individuals who eat fish in addition to a vegetarian diet (pescatarians), and people who eat meat. The participants in the study were followed for an average of 18 years.
"Several studies show a connection between vegetarian diets and lower bone density. What we haven't known much about until now is whether the bone density becomes so low that it affects the risk of fractures," says Christine Henriksen. She is a clinical nutritionist and teaches at the University of Oslo in the Department of Nutritional Sciences.
"So what this study shows is that the risk of fractures is greater among people following a plant-based diet," she says.
43 per cent higher risk
Compared to people who ate meat, vegans with a lower calcium and protein intake had a 43 per cent higher average risk of total fractures anywhere in the body.
Vegans also had a higher risk of site-specific fractures of the hips, legs and vertebrae.
Tammy Tong is a nutritional epidemiologist at the University of Oxford and is the lead researcher behind the study. "This is the first comprehensive study on the risk of both total and site-specific fractures in people in different diet groups," she says in a press release.
Tong says that the biggest differences were found in hip fractures. The risk of hip fractures in vegans was more than twice as high as in people who ate meat.
Body mass index (BMI), calcium and protein intake in the diet are important factors that can explain part of the risk.
"Previous studies have shown that low BMI is associated with a higher risk of hip fractures, and low intakes of calcium and protein have both been linked to poorer bone health. This study showed that vegans, who on average had lower BMI as well as lower intakes of calcium and protein than meat eaters, had higher risks of fractures at several sites", says Tong.
Important research
Henriksen considers this to be very important research.
"New reports are constantly telling us about the good effects of plant-based diets. There's less risk of cancer, obesity and cardiovascular disease, for example. This is really positive, but this study indicates possible disadvantages of eating a plant-based diet.
"I think this study emphasizes the need to know what you're doing when your diet is plant-based, so that you're able to put together a well-planned diet that is nutritionally adequate," says Henriksen.
The study has been ongoing since 1993, which may impact the results of the study.
"We don't know how the diet of vegans has changed between 1993 and now," says Henriksen.
"Certain other EPIC studies suggest that vegans at that time may not have eaten particularly healthy. The researchers for the longitudinal study didn't find that a vegan diet had the same beneficial effect on cancer as other studies are now showing", she says.
Study weaknesses
The authors write that they were unable to distinguish between fractures caused by poorer bone health and those that were caused due to accidents. Data on the causes of the fractures were not available.
Nor was any data available on differences in the use of calcium supplements between the various diet groups.
The study included mainly white, European participants, which may limit its ability to generalize the results to other populations or ethnicities.
"It's completely different to be vegan in India than it is to be vegan in the UK, relative to food selection and physical activity level. So we can't come to the same conclusions for people who live in Asia," says Henriksen.
The need for more studies from different populations, and studies that include more male participants in order to investigate risk based on gender, is clear. About three quarters of the participants in the EPIC-Oxford study are women.
Responsible for own diet
"People who want to eat 100 per cent plant-based diets have to become familiar with the nutrient contents of foods and make nutritious choices. It may be beneficial to include some dairy products to absorb calcium and possibly calcium-enriched plant drinks," says Henriksen.
"Individuals should take into account the benefits and risks of their diet, and ensure that they have adequate levels of calcium and protein and also maintain a healthy BMI, that is, neither under nor overweight", says Tong.
Translated by: Ingrid Nuse.
Reference:
Tammy Y.N. Tong et.al: Vegetarian and vegan diets and risks of total and site-specific factures: results from the prospective EPIC-Oxford study, BMC Medicine, 2020.
———
Read the Norwegian version of this article at forskning.no