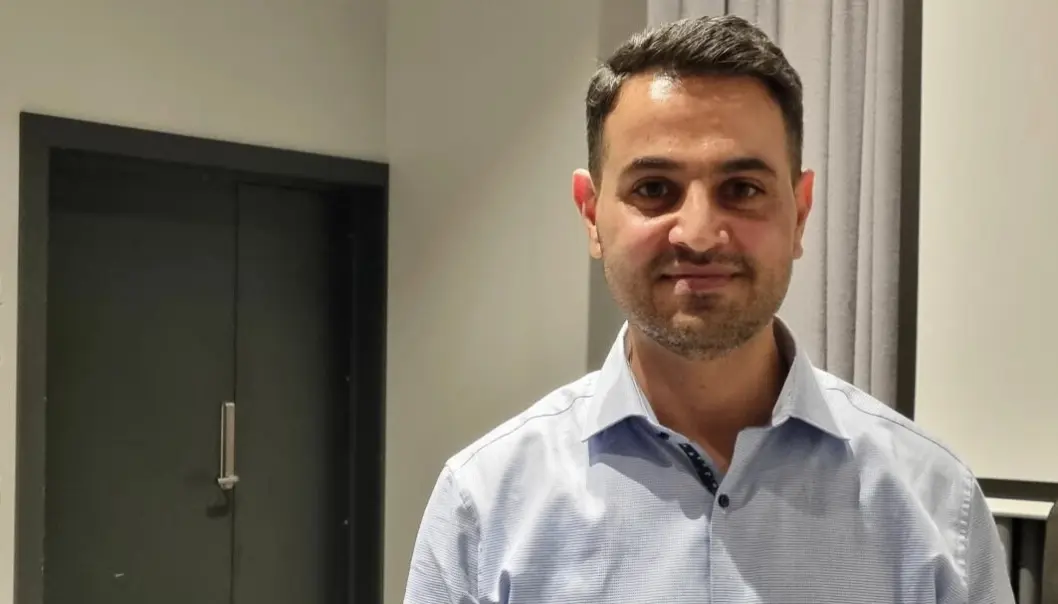 Who is best at getting refugees into the workforce — Norway, Sweden or Denmark?
Wail Kadem, a refugee, an employee at the Norwegian Labour and Welfare Administration, and a student from Iraq, has a clear answer as to which country is best.
Norway, Sweden and Denmark all have extensive integration programs for refugees.
All three basically want the same thing: to help refugees enter the labour market so that they can become financially independent.
Nevertheless, there are differences when it comes to what the countries want to achieve with integration, what measures they use and what kind of policies they pursue.
For those reasons, it makes sense to compare them —simply to find out what works best.
Researchers at the Oslo Metropolitan University (OsloMet) have now done exactly that.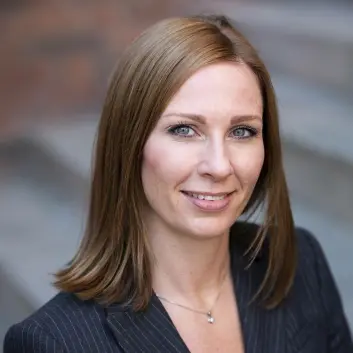 The Scandinavian champion
All three countries have experienced significant increases in the number of refugees seeking asylum in the last decade. Numbers increased dramatically after the refugee crisis in 2015, when refugees and migrants crossed the Mediterranean from North Africa and the Middle East due to the war in Syria.
A number of them then travelled the long road north, to Denmark, Sweden and Norway.
"What we know is that the refugee crises isn't going to go away anytime soon. That's why we need to know how the refugees are doing in the countries that receive them," said Vilde Hernes, from the Norwegian Institute for Urban and Regional Research (NIBR) at OsloMet.
Hernes is one of the researchers who worked on the new report.
She pointed out that the researchers only looked at integration into the labour market and not at the social or political aspects of integration.
So who wins the Scandinavian championship for labour market integration?
Norway, Sweden and Denmark
In short, more refugees have found work in Norway. This applies to both men and women, and is especially true for the first years after they have come to Norway.
Sweden is a little behind, and refugees there reach the same employment levels as in Norway after a few more years.
Denmark comes out worst and has both lower labour force participation and education, over both the short and long term.
In addition, it appears that Norway has higher employment among women than both Sweden and Denmark. Here, Denmark comes out the worst by far.
Best for those with less education
"Norway is quite good with refugees who have less education," Hernes said.
This means that refugees who have little or no schooling find it easier to enter the labour market in Norway than in the other two countries.
Sweden, on the other hand, is very good at getting people with higher education into the labour market.
Perhaps the Swedes are better at checking and approving educational credentials, Hernes wonders.
She believes that Norway can learn something from Sweden when it comes to refugees who arrive in Norway with an education. This is especially the case when it comes to people from Ukraine, where new arrivals often have good educations — often from universities.
The result is that Sweden can boast better results over the longer term for refugees with an upper secondary or university education from their country of origin.
"Here they actually beat Norway," Hernes said.
"However, Denmark is worse in this area than both Sweden and Norway," she added.
Kadem from Iraq
Wail Kadem is one of the refugees who came to Norway from Iraq — and with an education. He has read the report and says it accurately describes his experiences in Norway.
"This report reflects what happened in my life," he said.
Kadem is very familiar with the descriptions of how Norway and Sweden accept refugees with education.
He believes, like Hernes, that Norway has a lot to learn from Sweden when it comes to approving education from abroad.
Went to work right away
"When I first came to Norway as a refugee from Iraq, things went very quickly," he said.
"I learned the language very quickly, and I finished the introductory programme after four to five months," he said.
Kadem was trained as a lawyer in Iraq with a bachelor's degree and wanted to start a master's degree in Norway.
"I sent in an application to have my education approved by NOKUT (the Norwegian Agency for Quality Assurance in Education) and at the same time started looking for jobs. I got a position as assistant store manager, which would allow me to work while pursuing my studies," he said.
At the same time, he sent his education papers to NOKUT, which is the Norwegian agency that must approve the education people bring with them from abroad to Norway.
Papers from Iraq not good enough
"One year after I sent my first application, I was rejected," he said.
Kadem said that NOKUT wrote him that they had not assessed the professional nature of his education, but that the papers from Iraq were not good enough.
"I sent complaints back and forth for many years, right up to 2019," Kadem said.
During this time he went from being an assistant store manager to becoming a store manager in the same store.
When he got nowhere with NOKUT in Norway, Kadem sent an application to have his education approved in Sweden.
The surprise was that Sweden approved his application after only four months.
"This must be my new homeland," he thought.
"After spending several years getting rejected in Norway, I got a yes from Sweden right away," he said.
The Swedes also gave Kadem advice on how to proceed to complete his education as a lawyer.
Replaced law with political science
But Kadem still lived in Norway, and he finally gave up on getting his education approved here.
"Even though I spoke to NOKUT and said that I had had my education approved in Sweden, it didn't matter," he said.
In 2019, he resigned from his position as store manager and took a bachelor's degree in political science. It was then that he got an offer to become a supervisor at the Norwegian Labour and Welfare Administration, NAV, where he still works today.
Now Kadem will take a master's degree in political science.
"My experience was that Sweden was perfect for people like me who have an education from their home country," he says.
Can be difficult to contact
This is Kadem's own account of his experience with Norway and NOKUT. Sciencenorway.no has asked NOKUT whether it is common practice not to evaluate papers that are assessed as being poor or inadequate.
NOKUT does not comment on individual cases, but replied that the agency does not make professional assessments of the content of the education in their general approval scheme for foreign higher education. What they do is to make a comparison of the education systems, and evaluate the foreign education against the Norwegian education system.
In some cases, they cannot approve foreign higher education based on what would be regular case management.
"There are several reasons for this. For example, in cases where people have fled their country, they may not want NOKUT to contact the educational institution or the education authorities in their home country to verify that the education documents are genuine. Or they may not have access to the documents," Helén Sophie Haugen, NOKUT's director for foreign education, wrote to sciencenorway.no.
"When it comes to Iraq, NOKUT has determined that the credibility of Iraqi education documents is too low for Iraqi educations to be approved after document-based case processing. In such cases, NOKUT offers an interview-based approval scheme, the UVD scheme, as an alternative to document-based approval."
Different ways to integrate
Vilde Hernes from OsloMet says Norway, Sweden and Denmark have quite different focuses when it comes to integration.
"Denmark, for example, has been focused on measures to get people into the workforce, which amounts to what can be called unpaid work training," she said.
This means that the refugees work as interns without pay.
"In Norway, we have increased the focus on educating refugees in recent years, especially those with little previous education," Hernes said.
Sweden, for its part, has been keen to approve education from the country of origin and to help more people move into the workforce. They then rely on subsidized work, which means that for a period the state pays the new employee's salary, not the employer.
The report from OsloMet includes refugees who came to Norway, Sweden and Denmark between 2008 and 2019, this amounts to a total of 280,000 adult refugees.
Few women with jobs and a good income
In summary, Norway comes out well in the comparison with Sweden and Denmark.
Nevertheless, Hernes believes there is one area where Norway has a long way to go.
"Even if Norway comes out well, there are still big differences between women and men," Hernes said.
For example, only 10 to 20 per cent of women achieve the average income in Norway after ten years in Norway.
"This changes the picture somewhat," Hernes said.
Translated by Nancy Bazilchuk
Reference:
Vilde Hernes et.al.: Nordic integration and settlement policies for refugees: A comparative analysis of labour market integration outcomes. TemaNord, 2022.
———
Read the Norwegian version of this article at forskning.no
------