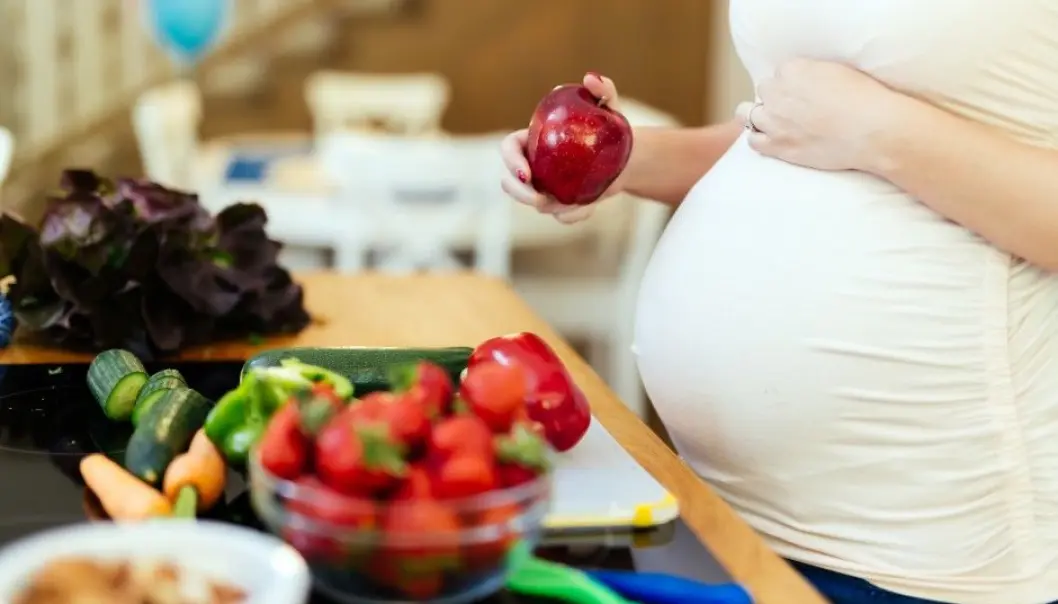 Traditional Norwegian foods could be good choice for pregnant women with bowel diseases
Women with bowel diseases such as Crohn's disease and ulcerative colitis are more likely to have small or premature babies. But pregnant women who restricted themselves to traditional Norwegian foods had less risk of these outcomes than women with extremely healthy diets and those who had unhealthy diets.
Inflammatory bowel disease (IBD), such as Crohn's disease and ulcerative colitis, can affect pregnancy.
Previous research has shown that women with IBD are at greater risk of adverse birth defects, such as premature births, or babies with low birth weights or who are unusually small. These outcomes are linked to health problems later in life.
A team of Norwegian researchers has begun to investigate the factors that contribute to these risks. They used data from the Norwegian Mother and Child Cohort Study, which now includes 95,200 mothers and 114,500 children.
The study contains information on the mother's health, dietary patterns and other lifestyle factors. This enabled researchers to identify mothers with inflammatory bowel disease and see if special patterns in their diet coincided with the risk of adverse birth outcomes.
Prudent, Western or Traditional
When the researchers analysed the data, they found three types of dietary patterns among participants.
Prudent, with lots of greens, coarse grains and lean meats. A typical healthy meal included salads, vegetables and fruits, but little processed meat and fine bread.
Western, with French fries, cakes, snacks, processed meat and sugary drinks. In other words, a diet most people would perceive as unhealthy.
Traditional Norwegian, with fish and processed fish products, potatoes, gravy, rice porridge and boiled vegetables, but rarely pizza, tacos or chicken.
Previous research has hinted at how two of these dietary patterns might affect women with IBD.
Several studies have pointed out that a Western-style diet is associated with an increase in the risk of developing inflammatory bowel disease. At the same time, research on healthy people has shown that diets with a lot of greens and coarse grains are associated with a lower risk of adverse birth outcomes.
Did not find what they were expecting
"We thought perhaps that the prudent dietary pattern would be protective," says Thea Myklebust-Hansen, one of the researchers behind the new study.
Instead, the data show something different.
The researchers saw no clear connection between dietary patterns and the risk of low birth weights or premature births. However, the data showed that women with ulcerative colitis who most adhered to the traditional Norwegian dietary pattern had a significantly lower risk of giving birth to a baby who is small for its gestational age.
On the other hand, there were no signs that women who favoured a Western diet had an increased risk of adverse birth outcomes or that the mothers who followed the prudent diet had a lower risk.
"It's quite exciting that the traditional dietary pattern actually stands out," says Myklebust-Hansen. "It's not clear that what is healthy for healthy mothers is the healthiest for expectant mothers with IBD."
Food can have a big influence
Christine Olbjørn, who also studies inflammatory bowel disease, says she finds the results interesting.
Olbjørn says that much has happened with the treatment of IBD in children in recent years. Recent research has shown that doctors can reduce inflammation and limit IBD symptoms in a majority of children with Crohn's disease by giving them a special nutritional solution instead of food.
It appears that this type of treatment may work for many adults as well.
This may mean that the choice of foods can affect how active the disease is. And disease activity can play a role in determining the course of a pregnancy. Inflammation of the intestines can lead to poor absorption of various nutrients, which can cause problems for the foetus.
"Perhaps the traditional Norwegian dietary pattern provides something that is important for IBD mothers," says Olbjørn.
She warns, however, that there isn't enough yet known to draw solid conclusions.
"We have just started scratching the surface when it comes to the question of eating patterns and adverse birth outcomes," she says.
But the results suggest areas that might be interesting to pursue in future research.
For example, data showed that Western dietary patterns were more common in the IBD mothers than in healthy pregnant women, while the traditional and sensible dietary patterns were less common, says Myklebust-Hansen.
Does a Western diet contribute to giving people who eat this food the disease? Or do their intestinal problems cause people with IBD to choose this diet?
"If we can find out what it is in specific foods that can affect the disease and how this might happen, it may be of great importance, both for patients with IBD and possibly other diseases, such as autoimmune diseases and other bowel diseases," Myklebust-Hansen said.
-------------------------------------
Read the Norwegian version of this article at forskning.no.
Scientific links
Related content