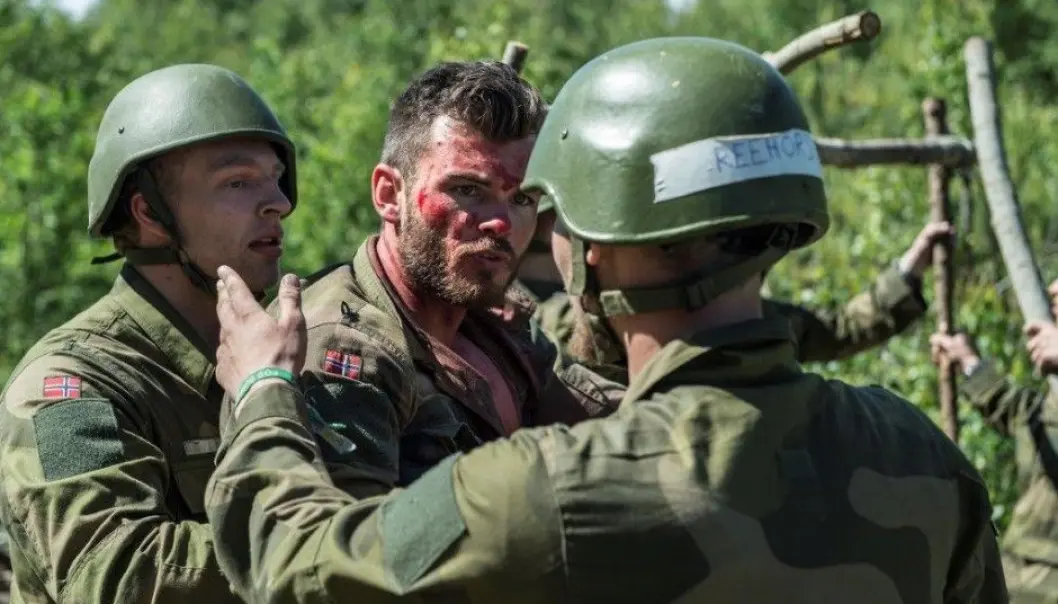 Finding tomorrow's military leaders
Psychologists are studying how the Norwegian military selects tomorrow's officers. Here, hopeful candidates have to crawl through the mud, help the injured and avoid mines. But is that the best way to identify good leaders?
Young candidates in the summer admissions round for the Norwegian Armed Forces are hungry and tired as they march into a clearing in the woods. They are ordered to set up a medical camp. Bleeding soldiers suddenly storm out of a nearby thicket, screaming for help. From the sidelines, psychologists in field uniform observe how the aspiring candidates tackle being bombarded with conflicting orders.
"Anything can happen, they can panic and forget about mine warnings, while others may become apathetic and continue to set up tents," says Joachim Skouverøe, a psychologist at the Norwegian Defence University College.
We are witnessing a ruthless selection process in a military camp north of Gardermoen, outside of Oslo. Soon, 800 candidates will be cut to 600.
Coping with many tasks all at once
The injured have panicked and are trying to lure candidates into a death trap, to save more people who are injured. These "injured" have gashes in their clothing and are smeared with fake blood.
"We're seeing if team leaders can handle multiple tasks simultaneously in the way that is best for their teams. And candidates who do a good job playing leaders," says Skouverøe.
The Norwegian Armed Forces wants leaders who remain calm and who make sure the injured are calmed down and receive first aid. They must prevent other team members from being lured into the dangerous, "mined" forest. At the same time tents have to be erected, so that the team can help more injured. All of this has to happen in just a few minutes.
The exercise is realistic, the leaders say. War situations can be much more dramatic.
A number have dropped out
The day's exercise is just one of a number of challenges that candidates will endure during the 16-day screening process.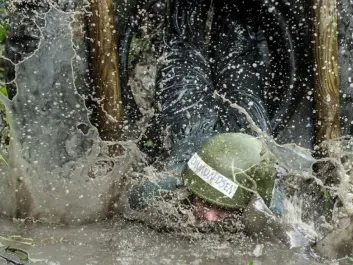 Many candidates have already gone home voluntarily, realizing that the military is not something for them. Climbing over walls, wading in cold water and crawling through pipes is not for everyone.
The 1,400 individuals who made the first cut were selected based on their high school grades, physical performance, swimming skills and health. Now they are being evaluated on their mental abilities.
The objective is to find the best-qualified and most motivated students for the Armed Forces four-year officer training programme. This summer is the twelfth time the Armed Forces has held the summer selection process.
Officers not always best at choosing recruits
The Norwegian Armed Forces has long been aware that experienced officers are not always best at selecting new recruits to leadership positions.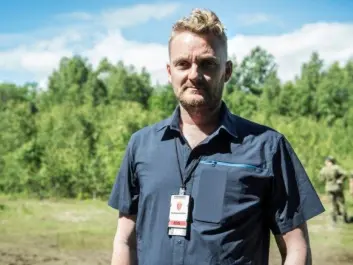 "They just emphasize physical skills and the officers' experience is completely abandoned. Candidates may be selected based on an officer's gut feeling, which is an entirely subjective experience that cannot be verified," explains Major Joar Vik, commander of the Army's Centre for Recruiting and Selection.
As a result, for the last several years, civilian psychologists from the Norwegian Defence University College have also been asked to evaluate potential candidates.
New research programme this year
The Norwegian Armed Forces is now putting an even greater focus on how methods can be improved. The goal is a less random and more verifiable selection process.
There have been several studies to determine how methods can be improved.
This year all 1400 candidates who met the admission requirements and selection to the summer leadership training programme filled out one questionnaire that gives researchers much more information about the candidates.
Personality and self-confidence
"We will examine whether we can predict who will be the best leaders, and how we can use safer and measurable methods to pick out the best," says Jan Oddvar Heimdal, a psychologist and section chief of the Division for Military Psychology at the Norwegian Defence University College.
The researchers are looking to find relationships between a number of factors such as personality, belief in self-mastery, cultural factors, results from the admissions process and leadership training.
The researchers will evaluate their results annually for several years and will be involved in several projects where they will compare the answers they find with the candidates' achievements after having finished training.
Dramatic consequences
The research is important for several reasons. Choosing the wrong leaders can have serious consequences, especially in military situations.
"If you choose the wrong leader in civil situation, you might have financial losses. But if the Norwegian military picks out the wrong people to become leaders, the consequences can be more dramatic – lives can be lost," says Simen Rudi, communications adviser for the Norwegian Armed Forces.
According to Ole Christian Lang-Ree, chief psychologist at the Defence College, this research will also be useful for the civilian sector.
"No other private company has the capacity or can afford to do so much research on recruiting," says Lang-Ree. "Private airlines are already using our research on how we select pilots in their recruitment."
-----------------------------------------
Read the Norwegian version of this article at forskning.no
Related content