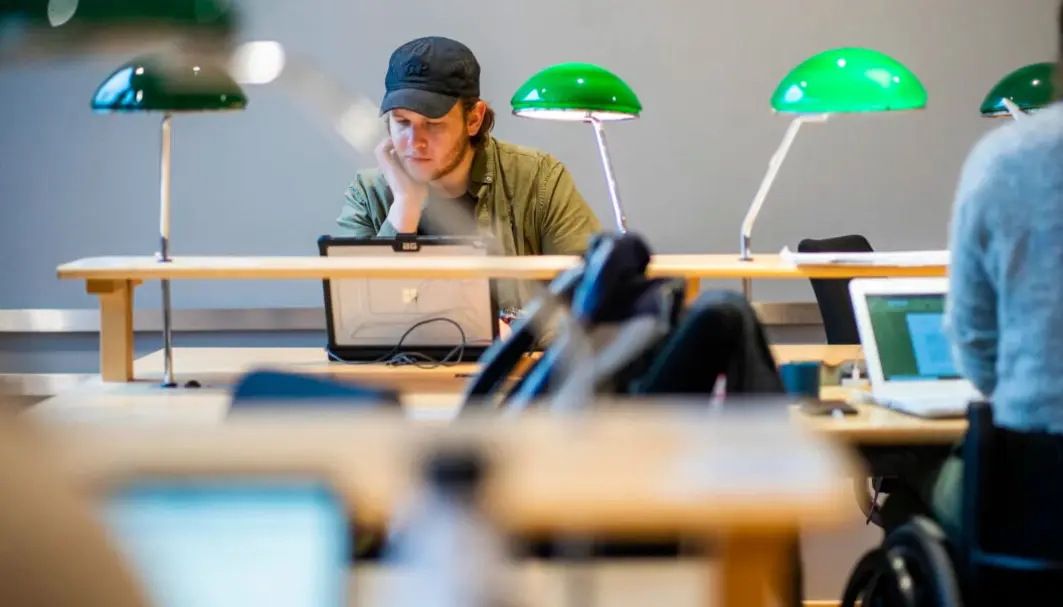 Slightly fewer students report having mental health problems
35 per cent of Norwegian students respond that they struggle mentally, but their physical health is better, according to this year's health and well-being survey.
35 per cent is a decrease from the 2021 survey, when a whole 45 per cent reported having serious mental health problems.
Nevertheless, the trend still shows that the proportion is increasing: in 2018, only 18 per cent of students stated that they had such complaints. This is according to the student welfare organisations involved in the Norwegian Students' health and well-being survey (SHoT).
There are still clearly more female students than male students who respond that they struggle mentally, and there are slightly more younger than older students who struggle.
No less than 22 per cent of the students answer that they have had suicidal thoughts, and about the same number have had thoughts of harming themselves.
"We see increasing differences between the students. The majority of students are still doing well, but we see a greater difference in those who are not doing well," Kari-Jussie Lønning who led the study says in a press release.
Good physical health
The proportion reporting a poor or very poor quality of life has increased sharply, while the proportion reporting a good quality of life has also increased somewhat in recent years.
When it comes to physical health, the situation is much better: 74 per cent of students state that they have good or very good health, and three in four students exercise two to three times a week or more.
However, 45 per cent of women and 23 per cent of men report many or very many health problems.
Three out of four students say they are satisfied with their place of study, and 86 per cent respond that they have been well received in their study programme.
60,000 students
SHoT is carried out by the joint ventures Sammen (Bergen), SiT (Trondheim) and SiO (Oslo) and is the largest survey on students' health and well-being in Norway.
It is carried out in February – April by the Norwegian Institute of Public Health, and nearly 60,000 students have responded to it this year.
SHoT is carried out every four years, but there was also an additional survey in 2021 in connection with the Covid-19 pandemic.
———
Translated by Alette Bjordal Gjellesvik.
Read the Norwegian version of this article on forskning.no
------