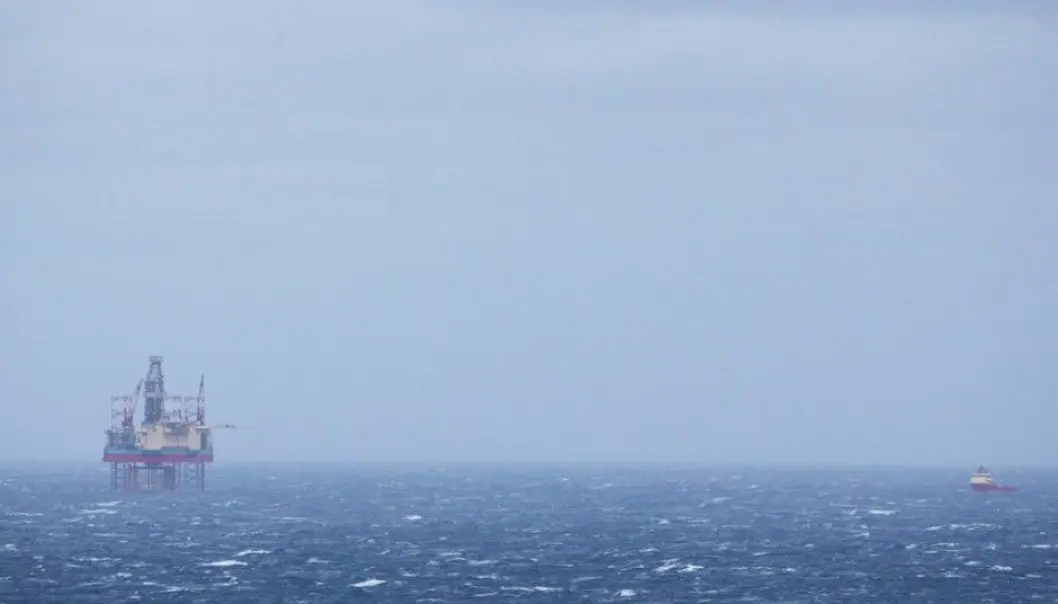 What would Norway be like without oil money?
What if there wasn't as much as an ounce of oil under the North Sea? Would Norway be one of Europe's poorest countries?
Norway is currently among the world's richest countries, a staggering 496 times richer than Burundi, the world's poorest, according to the World Bank.
Economists and political scientists have many different theories about what makes countries poor or rich. One prominent argument is that poverty tends to concentrate in tropical areas, driven by devastating tropical diseases and lower agricultural productivity, among many, many other factors.
But what makes one country much richer than others? For some observers, the reasons behind Norway's meteoritic climb to the top of the economic heap are not that difficult to explain. Chalk it up to North Sea oil and gas.
Since 1969, when the Ekofisk field was first discovered, Norwegians have pumped billions of kroners of oil and gas from the Norwegian Continental Shelf. The Norwegian Government Pension Fund Global, where much of that wealth is being invested for future generations for when the oil runs out, is worth NOK 7520 billion, or nearly US $1 trillion.
Nevertheless, while Norway's Nordic neighbours might have liked to have their own oil patch, they are also regularly listed as having among the highest living standards in the world.
So is oil really the secret of Norway's success? What might Norway be like, if oil had never been found, or if other countries had owned the area of the North Sea where oil was found?
The myth of poverty
If you measure the health of a country's economy by the number of people who choose to seek their fortunes elsewhere, Norway could certainly have once been seen as a "poor" country. Between 1820 and 1920, for example, nearly 1 million Norwegian immigrated to the United States.
But economists say that by 1950, Norway was doing just fine.
In a commentary in Aftenposten, a national newspaper, Sverre Knutsen, a professor of economic history at BI Norwegian Business School, notes that Norway was slightly below the arithmetic mean of the 16 richest OECD countries in 1950, as measured by gross domestic product (GDP) per capita.
"Among these, there was also a range of European countries that were poorer than us: Italy, West Germany, France, Finland, Belgium and Austria," he wrote. "The assertion that Norway was among Europe's poorest countries in 1950 is simply wrong."
Even at the end of the 1960s, right as oil was first discovered, "we had a GDP that was not so different from Greece. We were a little below average," says Helge Ryggvik, who studies economic history at the University of Oslo.
He stressed that it is impossible to know how Norway would have fared without oil money, but allowed himself to speculate a bit.
"Politicians focused on research and development in a number of technologies that they thought would be important in the future, such as telecommunications," he said. "It is certainly possible that we might have had a Norwegian variant of Nokia."
He thinks Norway, with its highly educated population, had a good foundation for sound economic development, even without oil.
The 10 Oil Commandments
One of the biggest challenges facing Norway at the time of the Ekofisk discovery was that it had absolutely no expertise in oil and gas production. That meant the country was dependent on international companies, at least in the beginning.
But the country's politicians were also determined to prevent potential oil revenues from disappearing out of the country into the pockets of multinational companies.
To prevent this, the government endorsed a series of measures nicknamed "The 10 Oil Commandments" to ensure that oil development would benefit the nation.
Later, politicians would also require oil companies who wanted to exploit Norway's petroleum resources to finance research in Norway in the oil and gas sector, said Pål Nygaard, a historian at BI Norwegian Business School.
Skill and luck
"We like to think we made some smart choices," Nygaard said. "And although there is much truth to that, it's a little too self-congratulatory to attribute all of our success to just that."
He believes both skill and luck are what made Norway prosperous.
Part of the luck had to do with swings in oil prices, he said. Right around the time Norway entered the oil market, in 1973, prices shot sky high. OPEC, the Organization of Petroleum Exporting Countries, punished countries that supported Israel during the Yom Kippur War with either an outright embargo or with stiff price hikes.
"It would be wrong to say this was just dumb luck," Nygaard said. "But it's clear the timing was good. Norway entered the market in a tense situation where oil prices were skyrocketing and when demand was high. We definitely had an excellent hand to play."
Well off, but maybe not super-rich
Ola Honningdal Grytten, a professor of economic history at the Norwegian School of Economics, believes Norway would have been a rich country even without oil.
"Just not among the super-rich, like we are today," he said.
Norway's mainland GDP, which can be considered a proxy for the country's overall value creation without oil revenues, is still quite good, he says.
"We would be roughly on par with Sweden and Denmark," he said. "It's not a perfect measure, though, since Norwegian oil has probably had repercussions on the country's mainland GDP."
Grytten thinks that if Norway had not had oil, the country would have invested much more in the maritime industry, such as fish farming.
-------------------------------------
Read the Norwegian version of this article at forskning.no
External links
Related content