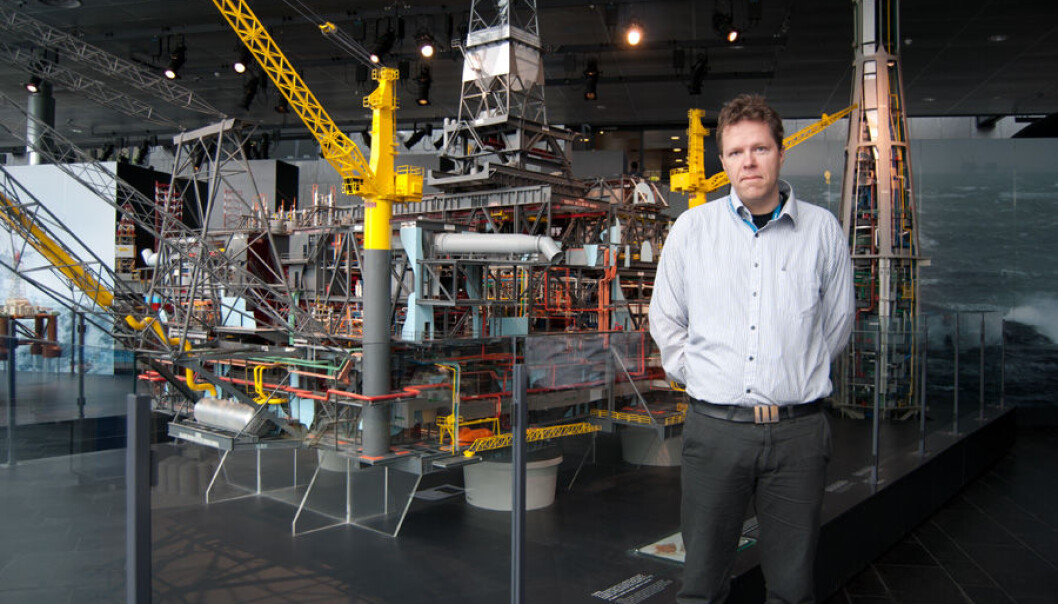 A chapter of oil history
An engineering model of a 1970s oil platform can still be fascinating. Digital 3D software has long since replaced intricate scale models like this.
"In those days we lacked the advanced computer tools we pretty much take for granted now. It was common to build scale models like this to test feasibility before constructing a real platform," says Hadland.
The researcher at the Norwegian Petroleum Museum in Norwegian oil capital Stavanger has picked his way among drill bits, miniature oil rigs and school kids on a field trip. Now he's standing by the oil platform model the size of a car. It's so meticulously detailed that if you peer into the tiny windows you expect to spot the startled face of an offshore worker.
3D models of the day
The model was made in the late 1970s in preparation for construction of the Statfjord B platform rig, which was positioned in the Norwegian sector of the North Sea in 1982.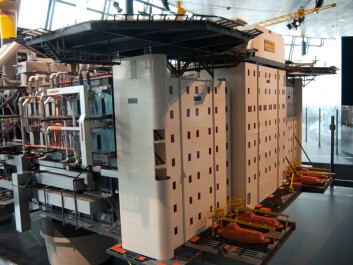 Detailed models like this were used to reveal prospective errors in design prior to starting construction.
Hadland became enchanted with the object at first sight in the Petroleum Museum, partly because it reveals so much about how platforms were constructed before computer modeling took over.
"We might have forgotten that in those days, not all that long ago, we depended on these engineering models."
"I can actually stand here and assert that this is what Statfjord B looks like. Nowadays we rarely have models that are true copies of drilling platforms," says Hadland.
We have asked Norwegian researchers from different museums and collections about what is their favourite object and why. Gunleiv Hadland from the Norwegian Petroleum Museum in Stavanger has chosen a model of a 1970s oil platform.
"In fact alterations were made on the model whenever revisions were made on the real platform. This showed, for instance, how pipes and other things fit with each other," he adds.
Computer tools advanced in the 1980s
"Later in the 1980s computer tools took a mounting share of these tasks. So we started to get platform models on a smaller scale, functioning mainly as exhibition models," says Hadland.
How does this object apply to your research?
"We're working on a project called Cultural Memorials Statfjord, in which we're researching the Statfjord Field. This model comprises solid documentation of the platform.
We are also collecting plan drawings and other objects as well as documenting the memories of people who worked out there at the Statfjord Field," says Hadland.
------------------------------------------
Read the article in Norwegian at forskning.no
Translated by: Glenn Ostling
External links
Related content