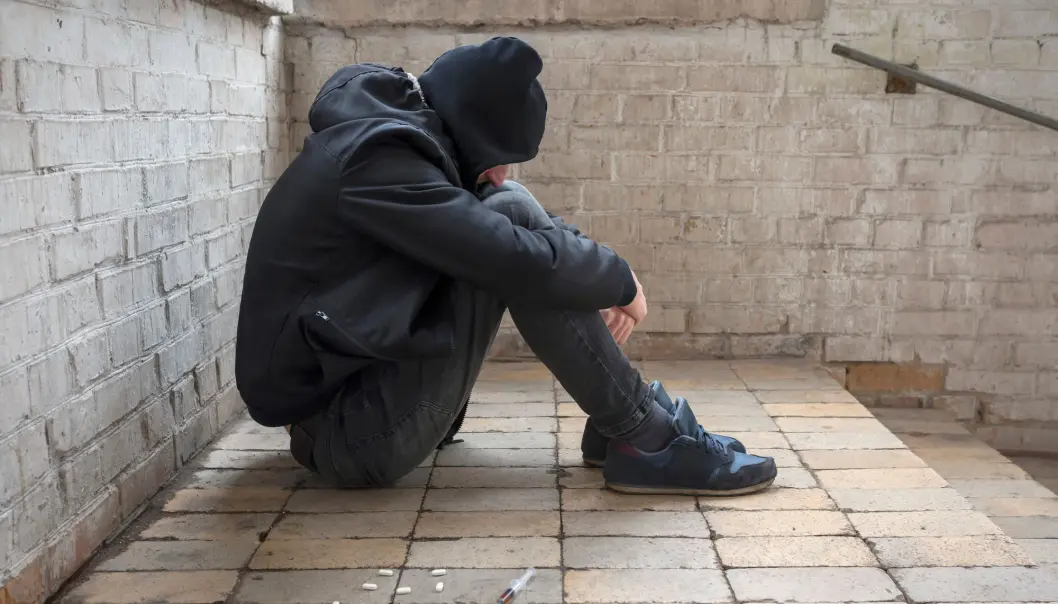 More than six out of ten people with substance abuse issues say they get the help they need
An evaluation of the Norwegian parliamentary bill on drug addiction finds that many addicts get the help they need. Even so, drug reform is needed, according to Bent Høie, Minister of Health.
A total of 324 people died from drug overdoses in Norway in 2020. Not since 2001 have so many people died from overdoses in the country.
The Norwegian Institute of Public Health is now going to delve into the question of why this happened.
Norway has for a long time been at the top of the statistics on deaths from drug overdoses per capita in Europe.
But it's not all bad news when it comes to drug addiction in Norway.
An evaluation (link in Norwegian) of the most recent parliamentary bill on people with substance abuse issues shows that there has been a positive development in many areas. The bill was active in the years 2016-2020, and had as its main aim to ensure better services for these people through the work done in the municipalities.
The evaluation of the bill was done by Inger Lise Skog Hansen, researcher at Fafo and Maja Tofteng, senior economist at Economics Norway.
More money, people and knowledge
The government set a goal of increasing the spending on people with substance abuse issues with 2,4 billion Norwegian kroner. This has been done.
The increase in available finances has in turn led to more capacity and knowledge with those who work in the field – as well as an increase in the number of people who work with this – a 4,4 per cent increase per year.
The researchers also find that there is more research being done on drugs and those who struggle with drug addiction.
And finally, there has been a lot of development in the municipalities when it comes to low-threshold treatment programmes and other activities.
Those who work in this field are more satisfied with the help they can give people who are addicted, though they still feel something is lacking in terms of those with more complex and long-term problems. Less than half believe they have good help to offer children and young people with serious problems.
The users are also more satisfied with the services they are offered. More than six out of ten users respond that they get the help they need. Half of them respond that they feel they were able to influence the help they were to be given. In 2017, only 36 per cent of the users felt the same way.
Quality of life still very low
Despite some positive results, the researchers stress that there is no reason to rest – there are still large variations in what the municipalities manage to offer, and when it comes to the are of social inclusion very little has been achieved.
Even though services have improved in many places, there is still very little positive to be said about the life situations of the users, the researchers claim. In some areas, their lives have gotten even worse.
Very few of them have a satisfactory social network, and few of them have meaningful activities to attend to. Barely any of them are able to keep jobs.
The more complex the problems – the more likely it is that the user does not have a satisfactory place to live.
84 per cent of those who 'merely' struggle with drug addiction have a satisfactory living situation. The same is true for just over half of those who struggle with both drug addiction and mental health problems. In this group, 11 per cent are homeless.
According to the researchers, things have gotten worse for those who also have problems with their mental health during the years of the implementation of the bill.
Drug policy reform will happen
The evaluation was recently handed over to Minister of Health Bent Høie, who is responsible for this area.
"I believe the bill has been absolutely necessary and has given important and good results. The plan of action has made a real change out there in the municipalities – most notably in the higher number of employees working with this," Høie said.
"But the report also clearly shows that the work is not yet done, and that we face great challenges ahead," the minister said.
In order to advance in dealing with this problem, Høie believes Norway needs to implement a drug reform policy.
The government proposed a drug reform bill that decriminalized illicit consumption, possession and acquisition of drugs for personal use in limited amounts. The bill was however rejected by parliament on June 3rd this year.
"Political Norway was unfortunately not mature enough for this yet, but it will happen," Høie said.
Translated by: Ida Irene Bergstrøm
———