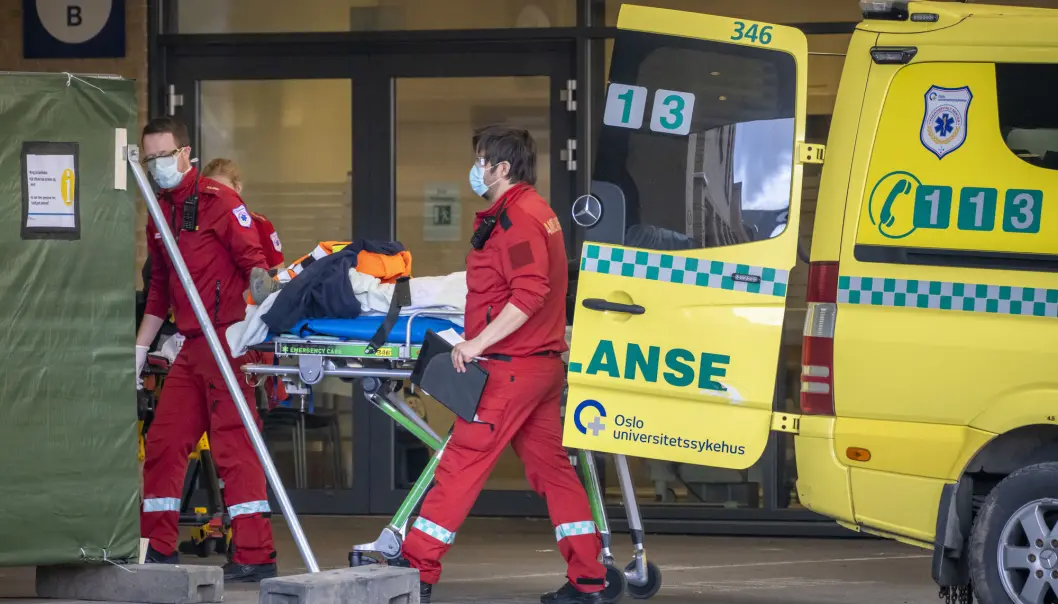 Causes of death in Norway:



Highest number of overdose deaths in Norway in 20 years
324 overdose deaths were registered in 2020. That's the highest amount of lives lost to overdoses in almost 20 years.
This is the first time since 2004 that the number has exceeded 300, according to the Norwegian Institute of Public Health (NIPH).
In the period from 2010-2020, the number of overdose deaths has on average been around 271 per year.
Linn Gjersing, senior researcher at the NIPH Department of Alcohol, Tobacco and Drugs, points to two things that separate 2020 from previous years: stronger heroin and corona restrictions.
"A lot of municipalities had to implement strict and comprehensive restrictions and lockdowns because of the corona pandemic in 2020. These restrictions are likely to have affected people who are at risk of overdose deaths," Gjersing says.
Norway has for a long time topped the lists of overdose deaths per million inhabitants in Europe, most recently reported in the European Drug Report 2021: Trends and Developments. In these figures, Norway and Sweden share the top spot with 77 overdose deaths per million inhabitants.
Not more suicides
A lot of people have feared an increase in the number of suicides for 2020, but the Cause of Death Registry do not show any signs of an increased occurrence of suicide during the pandemic.
639 suicides were registered in 2020. The corresponding figure for 2019 is 652, in 2018 it was 674.
"It will probably surprise a lot of people that we have not observed an increase in the number of suicides during the pandemic", says researcher Kim Stene-Larsen from the Department of Mental Health and Suicide at the NIPH.
"But the same pattern with either stable numbers or even a decrease in the number of suicides during the first year of the pandemic is something we have seen also in other countries that we would compare ourselves with," he says.
459 Covid-related deaths
During the pandemic year of 2020, 459 Covid-related deaths were registered in Norway. 415 of them are registered with Covid-19 as the underlying cause of death.
This means that in these cases Covid-19 is believed to be the most important cause leading to death, without being able to say for certain how much other causes of death may have contributed to the outcome.
Norway is one of the countries in Europe to have fared the best when it comes to Covid-related deaths.
In total, 784 deaths are registered as Covid-related in Norway so far, according to worldometers.info.
The corresponding number for neighbouring country Sweden is 14 525, while Denmark stands at 2520.
Cancer is the most common cause of death
The Cause of Death Registry shows that cancer is still the most common cause of death in Norway. 10 809 people died of cancer last year.
The death rate for cancer has fallen by around 16 per cent over the past ten years.
Cardiovascular diseases were the most common cause of death up until 2017, but now comes in second causing 9513 deaths. This is 205 fewer deaths than in 2019.
That fewer and fewer people are dying because of cardiovascular diseases is due to a positive effect from changes in lifestyle, prevention and treatment. Changed smoking habits have most likely contributed to reduced mortality from both cardiovascular diseases as well as some types of cancer.
A total of 49 534 people died in Norway last year.
Women live the longest
The figures also show that women live longer than men. In 2020 the average age at death was 82,2 years for women and 76,8 years for men.
Life expectancy for women in Norway is currently 84,5 years. For men it is 81,5 years.
For the past ten years, from 2011-2020, life expectancy at birth has increased with 2 years, or almost 2,5 months per year on average.