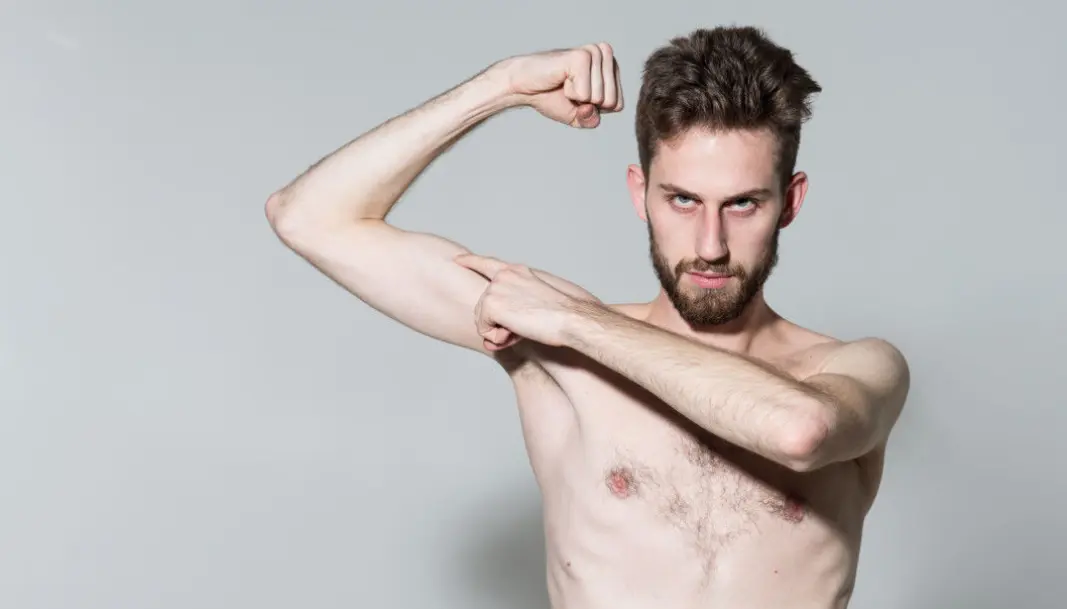 Anabolic steroid use reported by a third of male substance users
A third of male patients seeking treatment for substance abuse had also used anabolic steroids, according to a new study from Oslo University Hospital. This puts them at greater risk for health problems.
If patients seeking treatment for psychoactive substance use have also used anabolic steroids, it could be a marker for a more serious drug problem, say researchers at Oslo University Hospital (OUH).
The researchers are behind a new study of patients undergoing a specialized multidisciplinary treatment of substance use disorder in Norway.
According to the study, 36 percent of male participants reported that they had used anabolic androgenic steroids (AAS). Among female participants, the number was eight percent.
"This was a surprisingly high proportion, which deserves greater attention by clinicians in drug treatment," says OUH psychiatrist Ingrid Amalia Havnes, one of the researchers behind the study.
Ongoing or prior use of anabolic steroids increases the risk for both mental and physical health problems.
Amphetamine users at increased risk
The study was led by Astrid Bjørnebekk at Oslo University Hospital.
"We wanted to know how many patients receiving drug treatment have experience with anabolic steroids, but also whether AAS use comes up as a topic in treatment," Bjørnebekk says.
The use of anabolic steroids was highest among individuals who preferred stimulants like amphetamines.
Among this group, 56 percent said they had used anabolic steroids. Many of the patients who used opioids, cocaine and cannabis had also used steroids.
Only 15 percent of patients with alcohol use disorder reported that they used steroids.
Over 500 patients
A total of 563 patients at 38 multidisciplinary substance use disorder (SUD) treatment facilities throughout Norway participated in the study and filled out a questionnaire.
Of these, 142 were women.
Four out of five participants were receiving inpatient treatment.
There are a total of 67 inpatient treatment centres in Norway, with a capacity of about 2000 beds and about 8000 patients a year in inpatient care. Outpatient polyclinic sites are also available.
The length of inpatient treatment varies from a few days to a full year.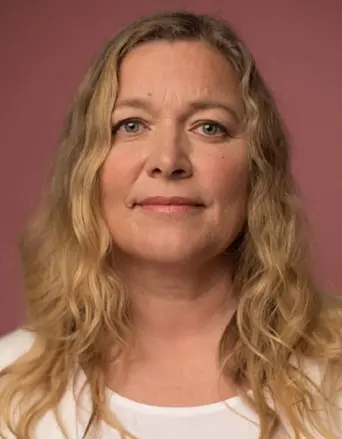 Wanted to bulk up body after drug use
"We know from previous qualitative research that some men in SUD treatment use anabolic steroids to more quickly get a stronger and healthier looking body when their use of psychoactive substances has emaciated them," Havnes says.
Nearly half of the participants who had used steroids in the new study cited this as a reason.
A small percentage of those who have not used anabolic steroids so far reported that they plan to use them in the future.
"This tells us it's important for the focus on body image, exercise and both the desired and undesirable effects of steroid use to become a natural part of the treatment of patients with substance use disorders," says Havnes.
Two out of three had substance use problem first
AAS use was typically initiated around age 23.
"Two-thirds of the steroid group already had a substance use problem before starting to use steroids," says Havnes.
Only ten participants reported that they had used steroids before developing a drug problem.
"We believe that a substance use problem could be a risk factor for future use of steroids, based on the data from patients in substance abuse treatment," says Havnes.
She notes that other motivational factors may be that anabolic steroids often provide a feeling of wellness, increased activity levels and greater self-esteem, which can be a positive experience for patients after prolonged substance use.
Marker for more serious drug history
The researchers believe the use of anabolic steroids can also be a marker for a more serious history of drug use problems.
The group that reported using steroids had initiated their drug use earlier than the other participants, and they used more drugs each week.
The AAS users were diagnosed more quickly after they started using drugs than participants who had no experience with anabolic steroids.
Participants who had been using anabolic steroids for a long time reported mental health problems more often than did the other participants.
"Why this is, is difficult to say," Havnes says. "It may be due to the use itself, but there could also be underlying factors."
Greater risk of health problems
The ongoing or prior use of anabolic steroids increases the risk of both mental and physical health problems, especially when combined with serious drug use.
"That's why it's important to survey the AAS use in this group, because it can significantly add to the substance use risk," says Havnes.
Using anabolic steroids can lead to atherosclerosis and heart disease, she says. In addition, the use of drugs like amphetamines, which cause rapid heartbeat, high blood pressure and contractions in the blood vessels, can increase the risk of heart attack and sudden cardiac arrest.
"We also know from previous studies that users of anabolic steroids develop mental health problems such as anxiety and depression. They can arise both with long-term use and especially when users stop using," she says.
AAS use flies under the radar
Only one out of three participants reported that they had previously been asked about their use of anabolic steroids during drug treatment.
And of these, only 15 percent felt that clinicians were knowledgeable about anabolic steroids.
Researchers believe that clinicians involved in specialized multidisciplinary treatment of substance use disorders should survey AAS use among patients.
Patients' psychological and medical health should be carefully examined, including their hormonal status and cardiovascular condition. This is important for several reasons, says Havnes.
"People who've used steroids before starting treatment may experience withdrawal symptoms – like depression, anxiety, sleep problems, chronic fatigue and reduced sexual function – several weeks after the steroids have left the body," she says.
These are symptoms of testosterone deficiency, since anabolic steroids cut off the body's own production of testosterone, she explains.
"By examining patients for AAS symptoms, they can also be offered treatment for steroid use," says Havnes.
Translated by Ingrid P. Nuse
Reference:
Ingrid Amalia Havnes et al: «The Anabolic Steroid Treatment Gap: A National Study of Substance Use Disorder Treatment». Substance Abuse: Research and Treatment. 18 February 2020. https://doi.org/10.1177/1178221820904150
———