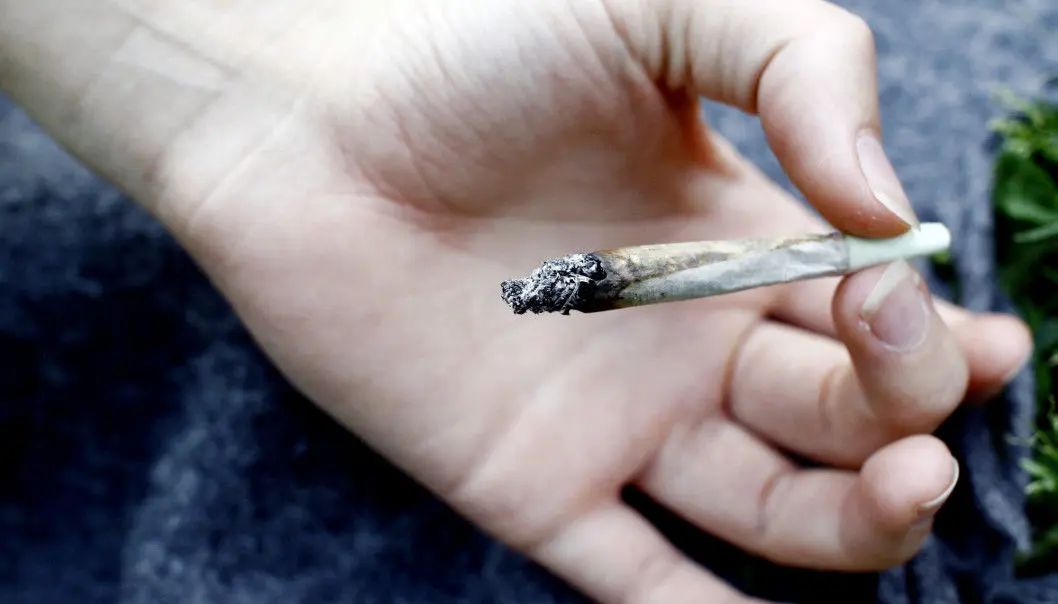 Teens with mental health issues use more drugs, new study shows
Alcohol and drug use is more prevalent among adolescents who have been treated for mental health problems, according to new research. In particular, behavioural difficulties are a major risk factor for developing drug problems. Autism is an exception.
Does drug use in adolescence lead to mental health disorders, or does mental illness increase the risk of greater alcohol use? Researchers in Bergen have been plugging away at these questions.
Teens who have been treated for mental illness tend to try out drugs more often than others, according to a new study. Risky drug use in this population is also more widespread.
Because areas of the brain mature at different rates, adolescents are more susceptible to developing such abuse or addiction than older people. Young people rarely feel that they need treatment, and almost never seek it out on their own, writes Espen Ajo Arnevik, head of the National Competence Service TSB, in a forskning.no blog post (in Norwegian).
"Yet, which disorders that lead to an increase in the risk of drug use varies greatly, as well as whether they use more alcohol or marijuana," says the researcher behind the new study, Ove Heradstveit at NORCE, the Norwegian Research Centre in Bergen and the Centre for Alcohol and Drug Research in Stavanger.
Young people who have had behavioural difficulties, depression and trauma disorders stood out from other adolescents in their riskier drug use.
Earlier this year, Heradstveit and his colleagues in Bergen published a study showing that individuals who had behavioural difficulties as children were at greater risk of trying out alcohol and drugs in adolescence than their peers. Lonely people were less vulnerable.
"Among young people generally, about 11 per cent had tried drugs, according to this study. Among adolescents who had had behavioural problems as children, 17 per cent had tried drugs," Heradstveit said.
Mental illness led to more intoxication
The new study included 9400 teens between the ages of 16 and 19 in a survey of their alcohol and drug use. The researchers combined the responses with data from the mental health specialist services for a four-year period prior to the survey.
Of the participating youth, 853 (or 9 per cent) had received care from Norwegian child and adolescent psychiatric services when they were between 12 and 19 years old. Some of them had also been hospitalized.
The rest of the participants served as a control group.
Both alcohol and drug use were more prevalent among adolescents who had received specialist mental health care in the years preceding the study, compared to the other teens.
Their drug use was more problematic and posed a greater likelihood of leading to addiction.
However, overall the extent was limited. About one in five participants with some mental illness had high-level alcohol consumption or had used drugs.
In 2009, researchers at NTNU conducted a study showing that both boys and girls who got drunk frequently often had more attention and behavioural problems than those who drank less.
"Since behavioural and attention problems tend to arise early in childhood, adolescent intoxication alone is not as likely to be the cause of these mental health problems," said Arve Strandheim, a child and adolescent psychiatrist at NTNU.
Drug use twice as high
The difference between the two groups in the recent study was particularly apparent concerning drug use.
In the group that had been treated for mental health issues, 18 per cent had used drugs, compared to nine per cent in the control group at the same age," says Heradstveit.
The drugs in this context are mainly cannabis, that is marijuana and hashish.
"It's rare for this young age group to use other forms of drugs," the researcher says.
Anxiety or ADHD did not increase use
In principle, teens who had received specialist health care had a greater risk of using alcohol or drugs, regardless of their diagnosis. The one exception was autism.
When the researchers checked for other factors such as socio-demographic conditions, this relationship disappeared for two of the disorders.
Neither anxiety nor ADHD diagnoses alone showed any correlation with an increased use of alcohol or drugs.
"But when it comes to anxiety disorders, we didn't distinguish between different forms of anxiety. It's conceivable that social anxiety could lead to increased alcohol consumption," Heradstveit says.
Behavioural difficulties, depression and trauma-related disorders, on the other hand, were clearly linked to riskier drug use, even after adjusting for other factors.
Behavioural problems and drugs
Behavioural problems are strongly linked to the use of alcohol and illegal substances. This diagnosis was also the only mental disorder that had an independent correlation with substance abuse.
"This finding suggests that behavioural problems are a key risk factor for later substance use and drug problems among young people," says Heradstveit.
Other psychiatric disorders have a more nuanced relationship.
Youth with depression get drunk more often
Depression was associated with risky drug use.
"They would get drunk more often, but this disappeared when we checked for socio-demographic factors and other co-occurring psychiatric disorders," says Heradstveit.
Depression was nevertheless linked to an increased use of alcohol in a risky way.
In 2014, Henning Pettersen, a PhD candidate at the National Advisory Unit on Concurrent Substance Abuse and Mental Health Disorders at the Innlandet Hospital Trust, conducted a study in which he interviewed eleven patients with both serious mental illness and a substance use disorder.
The results showed that several of the patients believed alcohol reduced anxiety and depression. They used alcohol to calm down, sleep at night and take a time out from the illness. Cannabis helped them turn down the sound of inner voices.
"Through their drug use, users feel that they can maintain control over their lives," Pettersen said.
Trauma disorders
Trauma-related disorders were clearly associated with risky substance abuse, regardless of other factors.
The common feature of such disorders is that the individual has experienced something traumatic. Post-traumatic stress disorder (PTSD) is the most well-known diagnosis.
According to a 2017 population study, as many as 55 000 Norwegians struggle following traumatic experiences. Many people with PTSD find no quick or easy solution and on average struggle with the symptoms for about eleven years.
Youth with trauma disorders more often had higher alcohol consumption than their peers in the new study. They drank more frequently and used more drugs.
"Other researchers have suggested that attempts at self-medication may explain why this group is at increased risk of using both alcohol and drugs," says Heradstveit.
But he does not rule out that other explanations may lie behind this link. Adolescents who start alcohol and drug use early may have a chaotic lifestyle, which in turn may increase the risk of having traumatic experiences. These factors involve complex relationships.
Eating disorders and increased alcohol consumption
Perhaps somewhat surprisingly, the study shows that adolescents treated for eating disorders more frequently got drunk than other youth.
'This supports other studies that have found a connection between eating disorders and uncontrolled alcohol consumption," says Heradstveit.
"This finding may seem surprising, since it seems individuals with this diagnosis exercise a steely control over what they consume. However, other studies also show that elevated alcohol and drug use are more likely to occur for people with bulimia and binge drinking disorders, where impulsivity takes over, and not for anorexia patients who eat very little."
"Our study didn't distinguish between these types of eating disorders, but that would be helpful in future studies," Heradstveit says.
Youth with ADHD more prone to drug use
Young people with ADHD more frequently use more illicit drugs than other adolescents, the new study shows.
But the difference was not significant after the researchers checked for socio-demographic factors and other disorders in this population.
This is consistent with a meta-analysis showing that ADHD alone does not put adolescents at increased risk of using alcohol and drugs.
"ADHD in combination with behavioural difficulties, on the other hand, increases the risk of substance abuse problems," says Heradstveit.
Youth with autism less often intoxicated
Young people on the autism spectrum appeared to be protected from becoming intoxicated, after adjusting for other factors. The same trend was evident for all forms of use and abuse of both alcohol and other substances.
"A possible explanation is that their lack of social skills may keep them away from social situations or friendships where alcohol is typically used during adolescence," says Heradstveit.
Nevertheless, other studies suggest that people on the spectrum may be exposed to alcohol or drug use in adulthood.
Taking action is critical
The new study is one of only a few that have been able to distinguish which diagnoses lead to increased risk of substance abuse and associated problems.
"It's important to know which young people we should target with support measures, so that we can help prevent them from embarking on an alcohol and drug trajectory that will only hurt them," he says.
"Other studies give the impression that depression and other mental health problems are more widespread. This may be because many people tick the box when asked if they often feel depressed. But that doesn't necessarily point to illness.
Heradstveit believes that the strength of this study is that it is based on health register information about youth who have actually been treated for mental health issues.
Reference:
O. Heradstveit et al.: Psychiatric Diagnoses Differ Considerably in Their Associations With Alcohol/Drug-Related Problems Among Adolescents. A Norwegian Population-Based Survey Linked With National Patient Registry Data. Frontiers in Psycology, 8 May 2019. doi.org/10.3389/fpsyg.2019.01003
———