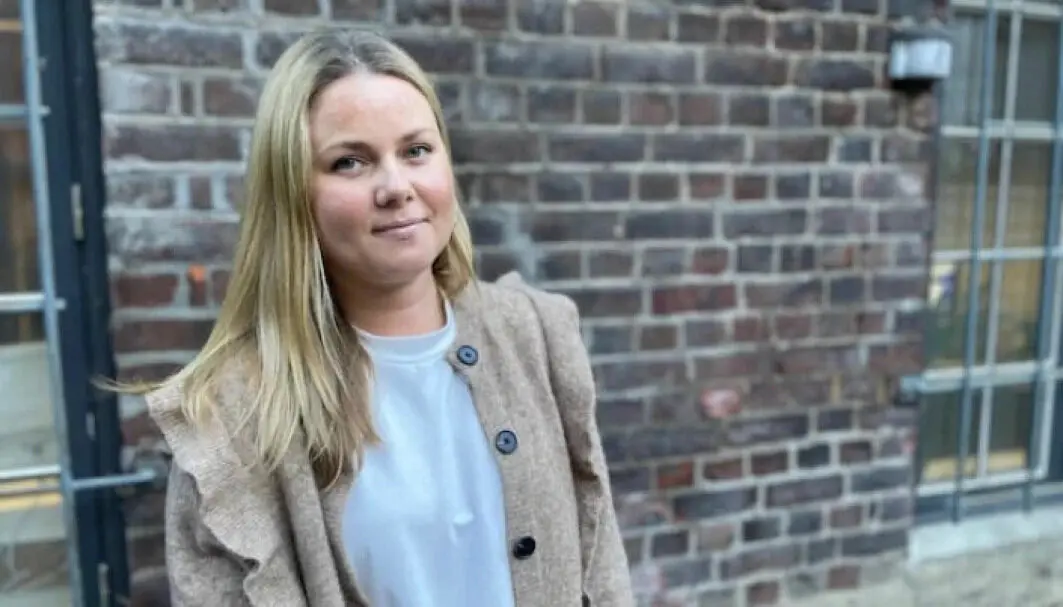 Now researchers know how the sickest COVID-19 patients have fared
They have good news for COVID patients who ended up in a coma and on a ventilator in Norwegian intensive care units.
In the last two years, you might have read headlines such as: 'COVID-19 can cause serious brain damage.'
Several researchers in Norway and other countries have warned of possible long-term effects from the virus.
Norwegian researchers have now begun to get some answers to how the memory and concentration of these most seriously ill patients have fared.
The study is based on data from most Norwegian intensive care units that have been treating COVID-19 patients.
Little risk of permanent damage
The researchers now feel confident in stating that the risk of permanent cognitive damage is small.
The after-effects of COVID-19 are no greater than for patients who were admitted to an intensive care unit with acute respiratory failure, which has a similar disease course, before the pandemic.
These preliminary results are based on the national survey of COVID-19 patients who have been treated in intensive care units.
The study is a collaborative project between the Norwegian Intensive Care and Pandemic Registry and Oslo University Hospital. It is headed by intensive care nurse and associate professor Kristin Hofsø.
Many patients became seriously ill
The first wave of illness during the pandemic hit many patients hard.
Those who were admitted to intensive care units at Norwegian hospitals were often seriously ill. A majority were on ventilators for several days. Many were in a coma.
These patients also stayed longer than is usual in intensive care units. No drugs were available to shorten the duration of the illness during the first wave.
Struggle with memory and concentration
Quite early on during the pandemic, a lot of attention was paid to the possible lingering effects of the disease, which was termed 'long COVID'.
A Norwegian survey from the University of Bergen shows that as many as 46 per cent of COVID patients reported long-term after-effects. None of these patients had been hospitalized.
Many participants in this survey, which was based on self-reporting, reported that they had been struggling with concentration and memory problems for a long time since having COVID-19.
An anticipated study
Kristina Struksnes Fjone is a physiotherapist and research fellow in the follow-up study of intensive care patients at Oslo University Hospital (OUS).
She says that she and the others in her research group were full of anticipation when they started the study.
They knew that the disease and treatment these patients had been through had been very tough.
"We also know that some intensive care patients develop after-effects that can last a lifetime," says Fjone.
How had these COVID patients come through their time in the intensive care unit, which for many included being on ventilators and in a coma for an extended period?
Were they worse off than other patients who had been in intensive care?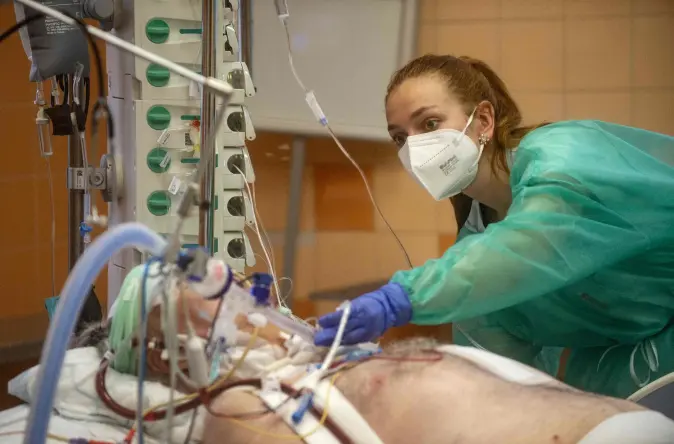 After-effects take time, but will pass
The researchers have now examined the physical, psychological and cognitive symptoms in these patients.
Not all the results are clear. But the part that deals with the cognitive capacities – memory and concentration – will soon be ready for publication. The results have so far only been published on a poster at a conference.
To date, the findings show that 23 per cent of the patients still had impaired cognition after six months and struggled with things like poor concentration and memory.
But after one year, this number had dropped to 12 per cent.
Good news
"This is great news," says Fjone.
She says that these new Norwegian figures are very similar to those of other studies conducted on similar patient groups.
"These results tell us that it takes time for the symptoms to disappear, but that the vast majority do recover. It also tells us that people who were in the intensive care unit with COVID aren't struggling with more severe long-term effects than other intensive care patients," says Fjone.
Elderly and depressed take the longest
Elderly people and people with depression have the greatest risk of still having impaired cognition after one year.
"This doesn't mean that they'll never get well. Maybe they just need more time. And perhaps some of them had impaired memory and concentration before they got sick, which we don't know," Fjone says.
The researchers now plan to study several variables that are risk factors for a slower recovery, such as chronic fatigue syndrome.
Many received rehab therapy
The study also shows that many COVID patients – over 60 per cent – received rehab support after discharge.
This is also very good, says Fjone.
She believes patients with severe COVID-19 have probably received much more rehab therapy than intensive care patients have received in the past.
She hopes that these options will continue, even as there are fewer COVID patients in the future.
"Patients who become ill from other viruses or bacteria have symptoms of illness that are similar to these COVID patients. But the disease in COVID patients and other patients can develop very differently," Fjone says.
The researchers believe that adapting rehabilitation to the individual is important.
"We'll certainly have a need for the expertise that was built up during the pandemic going forward," says Fjone.
About the study
The study is based on data from almost all the intensive care units that treated COVID-19 patients throughout Norway.

The data stem from the first three waves of the pandemic. The researchers stopped including more patients in the summer of 2021.

All the patients who had been in intensive care received questionnaires 6 to 12 months after they were discharged.

The researchers also collected their own data. They contacted 381 patients by telephone and asked them several questions.

The average age of the patients was 57.

A total of 273 of these patients also underwent a short cognitive test, designed to capture reduced cognition, i.e. poor memory and concentration.

The background for the project is a concept called post-intensive care syndrome, when patients develop health problems after their time in intensive care.
———
Translated by: Ingrid P. Nuse
Read the Norwegian version of this article at forskning.no
------