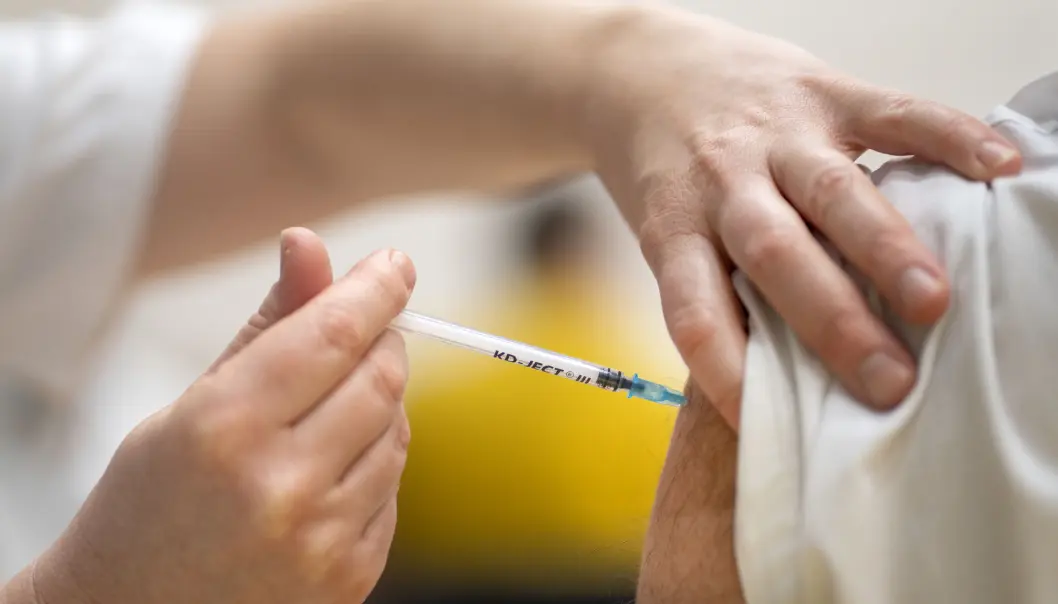 More than 75 per cent reported mild side effects after the AstraZeneca vaccine in Norway
Just under 29 per cent of respondents in a study said they experienced the same type of mild side effects after the first dose of a Pfizer vaccine, compared to 75,7 per cent of those who had a shot of AstraZeneca.
7000 vaccinated Norwegians have answered questions about what side effects they experienced after getting a corona vaccine.
"The results show a great variation in the occurrence of side effects between the different vaccines", the Norwegian Institute of Public Health write in a press release.
In total, 57 per cent of the respondents experienced mild side effects after the first dose of a vaccine.
More of everything with AstraZeneca
Among those who got Pfizer, 28,7 per cent reported side effects after one dose, while 50 per cent experienced side effects after the second dose.
Among those who had the AstraZeneca vaccine, 75,5 per cent experienced side effects after the first dose. None of the participants had gotten a second dose of AstraZeneca, which was put on pause in Norway on March 11 following reports of the rare and serious side effects now known as VITT or TTS. Eight people have had this condition in Norway, four of them died.
The side effects reported in this study are fortunately of the less serious variety. They range from the more general pain around the injection site, fever, rash, flu-like feelings, to symptoms in the stomach and intestines, pain, allergic reactions, neurological incidents as well as mild bleedings.
All reported side effects occurred more often after getting an AstraZeneca vaccine.
For instance, 3,9 per cent of those who got Pfizer reported getting a fever, compared to 54,9 per cent for AstraZeneca.
7,7 per cent of those who got Pfizer reported flu-like feelings, compared to 69,8 per cent for AstraZeneca.

20 times more minor bleedings
Researchers from the NIPH have previously published results from the same study regarding minor bleedings and vaccinations. They found that participants vaccinated with AstraZeneca were 20 times more likely to report minor bleedings in the skin, nose and gums, compared to those who had received an mRNA vaccine.
"We don't yet know what this means. There is a significant difference in reported side effects based on which vaccine the recipients have been given. It's an interesting finding, but we cannot yet know the mechanisms behind these observations", researcher Lill Trogstad has previously said to sciencenorway.no.
"However, one might speculate that the adeno-vectored vaccine may increase risk of minor bleedings", she said.
A Norwegian expert committee yesterday recommended that the country – given the fact that transmission of the virus is currently under control and mRNA vaccines are available – should not use the adenoviral vector based vaccines from AstraZeneca or Johnson & Johnson.
The Norwegian Institute of Public Health has also recommended that the two vaccines be removed from the national vaccination programme.
The government has not yet made a final decision on the topic.