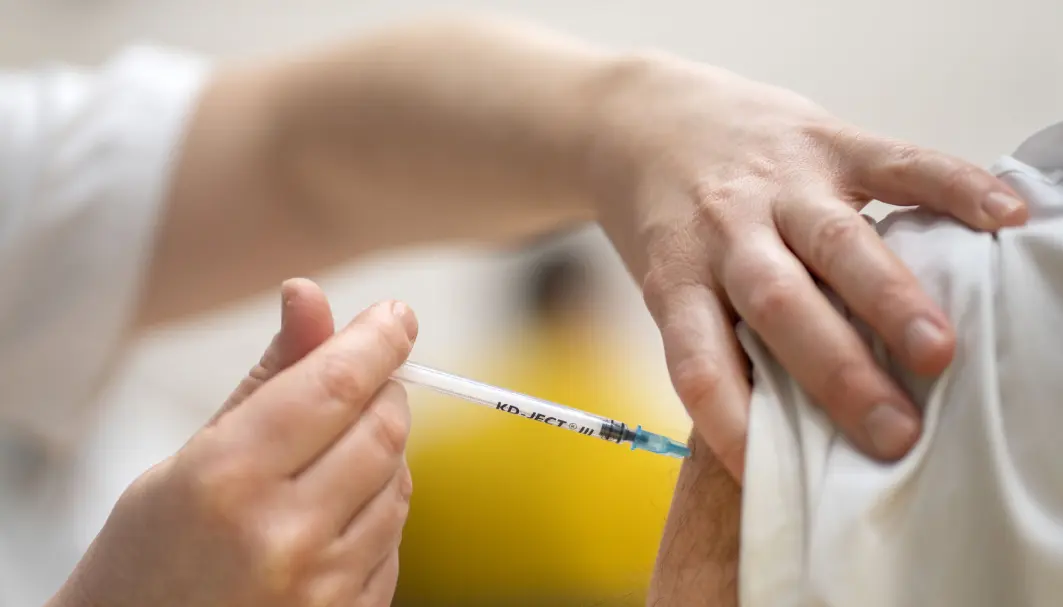 Thousands of Norwegians will participate in study on the effect of a third Covid vaccine dose
More than 16 000 Norwegians will participate in a study which will examine the effect of a third Covid vaccine dose for people who have a weakened immune system.
Many of these patients have experienced a bad effect of two vaccine doses. The study will therefore try to find out whether receiving a third dose gives better protection, national newspaper VG writes.
The study is led by Oslo University Hospital and financed by among others the vaccine alliance CEPI, which has contributed with 26 million NOK. The project aims to recruit at least 6090 patients and 10 000 healthy participants who have so far received two doses, CEPI writes in a press release.
"Even though there are several safe and efficient vaccines against Covid-19 now, it is imperative that the research and development of these continues. We need knowledge about how well the vaccines work in people with weakened immune systems, and whether they need three doses instead of two in order to achieve sufficient immune protection", Richard Hatchett, director of CEPI, writes in an email to the Norwegian News Agency, NTB.
The vaccines that will be tested are the ones who are part of the Norwegian vaccination programme, namely Pfizer-Biontech and Moderna. The main goal is to find the immune response the vaccines provide for this group. The researchers also wish to find out how immunosuppressive drugs may affect the immune response after vaccination, and in what ways age, gender and development of t-cells affect the immune response.
The effect of Covid vaccines has so far not been systematically tested in people with weakened immune system – the same people who have the highest risk of developing serious Covid-19 illness. Millions of people worldwide have weakened immune systems, either due to underlying conditions or medical treatments undergone for organ transplantations against various illnesses, according to CEPI.
Translated by: Ida Irene Bergstrøm
(©NTB)