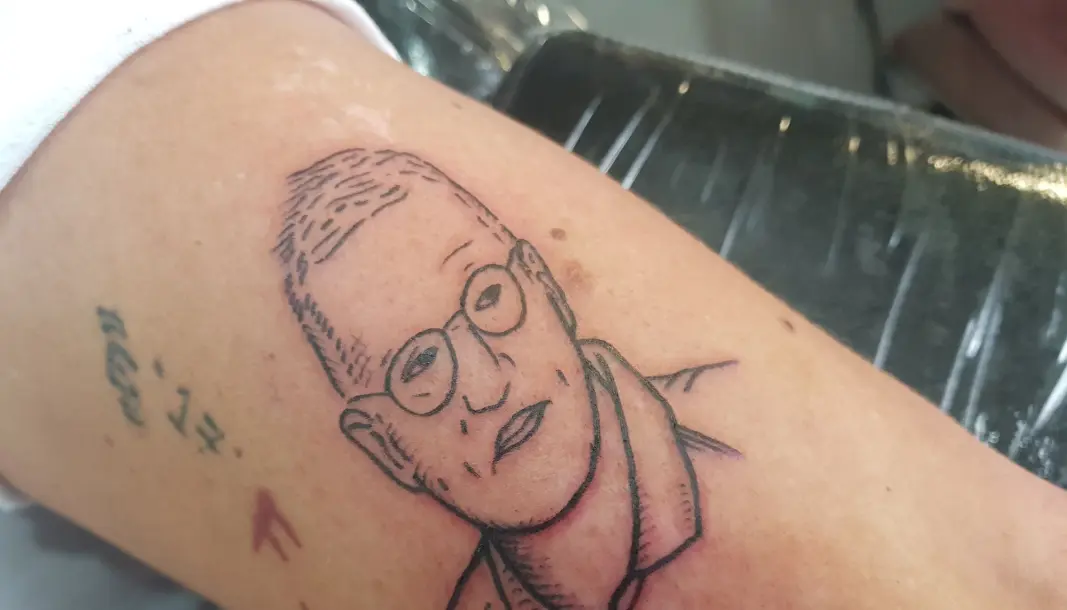 Swedes' trust in their experts may be dropping, meanwhile, Norwegians do not want open borders to their neighbour
The Swedes had a great deal of confidence in their coronavirus experts at the start of the pandemic. This is about to change, a recent survey suggests.
While criticism has rained down on Sweden from abroad regarding the country's handling of the coronavirus pandemic, the Swedes themselves have long supported their coronavirus experts.
An ongoing study from the Swedish Vetenskap & Allmännhet (Public & Science) is designed to take the temperature of Swedish confidence in different occupational groups. Vetenskap & Allmännhet is "an independent Swedish non-profit membership organisation that works to promote dialogue and openness between researchers and the public," according to their website.
The group is now closely monitoring what is happening during the coronavirus crisis to Swedes' confidence in various groups, such as health care professionals, politicians, authorities, researchers and journalists.
Their latest survey may indicate that opinions are changing now.
Change from March to May
Vetenskap & Allmännhet regularly asks a panel of around 1,000 randomly selected Swedes whom they trust most. The survey is conducted in collaboration with researchers at Karolinska Institutet and Södertörn University.
When the group surveyed a random selection of Swedes in late March and early April, there was a lot of evidence that the population supported the government's coronavirus strategy.
At the beginning of April, 90 per cent stated that they had quite a lot or a lot of confidence in researchers. By mid-May, that confidence had dropped to 82 per cent.
Confidence in politicians had dropped from 43 per cent to 28 per cent. Confidence in public employees had also fallen somewhat.
Fewer people also trust journalists than they did a month and a half earlier. Confidence in this occupational group decreased from 26 per cent to 18 per cent during the period.
However, confidence in doctors and health professionals has remained stable at around 90 per cent.
Generally high confidence in Sweden
Initially, the Swedes had very high confidence in both politicians and the authorities before the coronavirus crisis, compared with other countries. It is therefore interesting for researchers to monitor what is happening with this confidence during the coronavirus crisis.
As is well known, Sweden has chosen a different strategy in handling the coronavirus than Norway and most other countries. They did not go into lockdown and close down schools and other parts of society, as Norway did, but chose to rather advice their citizens to adapt their behaviour to the situation.
At the same time, the number of deaths in Sweden is far higher than most other neighbouring countries.
Sweden, which has a population of just over 10 million people, have at the time of writing this article 4562 deaths from COVID-19.
Norway, with 5,4 million people, have 238 COVID-19 deaths. This is according to figures from worldometers.info/coronavirus.
A little more disagreement
The researchers also asked their panel whether they thought various occupational groups dealing with the pandemic are in agreement.
In the May survey, more people than in March believed that scientists disagreed on how the virus should be handled.
The panel also said that they thought disagreement among politicians had increased somewhat.
Respondents had also lost faith in the major news media's reporting on the coronavirus. In April, 83 per cent had confidence in the Swedish Television (SVT) reporting. In May, this had fallen to 75 per cent.
The criticism will come now
When the first figures from this study were released in early April, Swedish media researcher Marina Ghesetti was interviewed by sciencenorway.no. She is an assistant professor in journalism, media and communication at the University of Gothenburg.
At that time she said:
"When there is a crisis, people support the authorities. We've also seen this in previous crises. Eventually, as people begin to see how things will develop and end, then they can be more critical, and their trust may also be weakened," she says.
Asked if she believed criticism would increase as the number of infected and dead in Stockholm increased, she replied:
"Yes, I think there will be more demands that something must be done if this continues. It will be interesting to see how this develops, for researchers to follow up this study with new measurements," she said.
What about Norway then?
The Norwegian Corona Monitor, Norsk koronamonitor, is a continuously updated survey created by the analytics company Opinion with the aim of tracking how Norwegians are thinking about and handling the pandemic. The survey was started just as Norway went into lockdown on March 12th and has tracked the level of confidence in the government and the measures daily since then.
Numbers published at the end of May, for a period of ten weeks starting at lockdown, show that 76 per cent of Norwegians have confidence in the information given by the government.
"The last week, the level of confidence is marginally higher than the average. This means that the confidence in information given by the government is being strengthened, rather than weakened", said senior advisor Nora Clausen from Opinion in an article on the company's webpages.
However, only half of respondents, 56 per cent, believe that the government have implemented the necessary financial measures.
The Corona Monitor interviewed 735 Norwegians on March 24th, the same day as a continuation of the lockdown was announced.
90 per cent said they fully supported this decision. 6 per cent said they did not support it, and 4 per cent said they didn't know/didn't have an opinion.
Trust health personnel the most
Another recent survey carried out by Kantar for the Research Council of Norway found that 87 per cent had a high or very high confidence in research. This is seven per cent up from when the same survey was done in March.
"Knowledge and research is paramount when it comes to finding medical solutions to the coronavirus. When people have high confidence in research, then many also trust that the measures we implement are the right ones, and comply with them", said Henrik Asheim, Minister of Higher Education, in a press release from the Research Council.
The survey also shows that doctors and health personnel enjoy the most confidence – 92 per cent of the respondents – when they talk about the coronavirus in Norwegian media. They are followed by researchers and scientists at 82 per cent.
Only 25 per cent have confidence in journalists who talk about coronarelated questions, while 53 per cent responded that they have confidence in what politicians say about the coronavirus.
Norwegians do not want open borders to Sweden
In one of the coronamonitor's most recent surveys, 1200 Norwegians have been asked if they think the government should open up for leisurly travel to Sweden before the summer.
Almost three out of four Norwegians - 73 per cent - say no to this. Only 15 per cent wish to open the borders for holidaymakers, while 12 per cent say they do not know.
"That almost three out of four Norwegians are against free flow of tourists across the Swedish border this summer is most likely connected to our impressions of the Swedish handling of the coronasituation", says Ola Gaute Aas Askheim from Opinion, in an article on their webpages.
"It's simply not very tempting to visit a country where the virus seems to be in free flow".
Norway is opening up for leisurly travel to Denmark starting June 15th – however, only one out of ten Norwegians say they plan on travelling to Denmark this summer.
Translated by: Nancy Bazilchuk
———