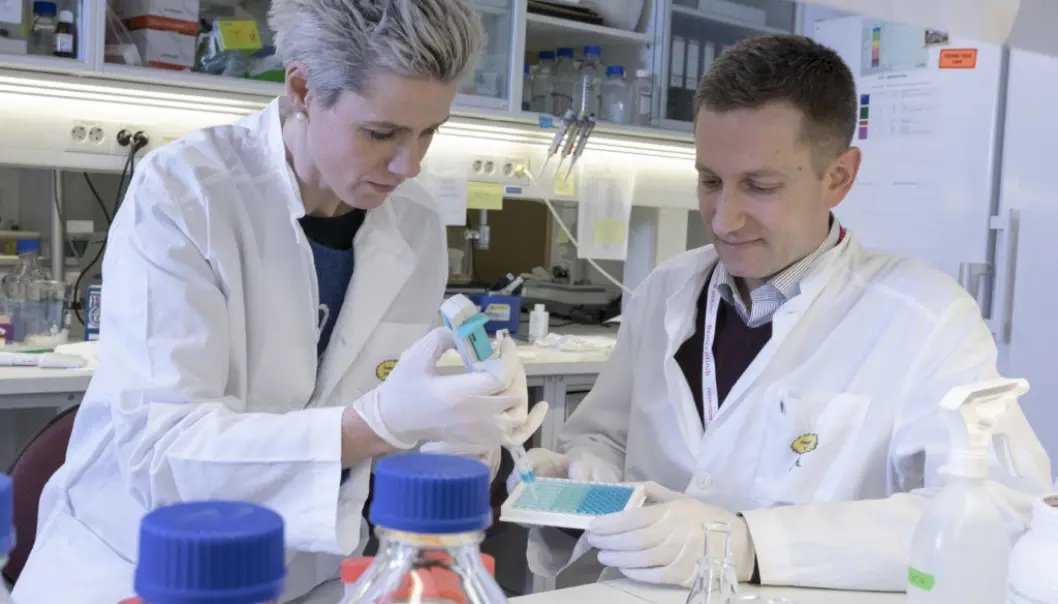 Norwegian-British cancer medicine to be tested on British COVID-19 patients
BerGenBio believes it is 80 per cent likely that their bemcentinib pill will help people who are sick with the coronavirus. The pill is now being tested on 120 British patients who have COVID-19.
The secret behind the pill is that it has an antiviral effect. The drug makes it more difficult for the virus to survive inside the body.
Bemcentinib is originally developed for cancer patients. But now it is being rapidly tested on British COVID-19 patients.
"Extremely optimistic"
"We have seen positive results that are unlike anything else," BerGenBio director Richard Godfrey told the British newspaper The Mail on Sunday.
He is "extremely optimistic" and believes that there is an 80 per cent likelihood that bemcentinib will be able to help coronavirus patients.
BerGenBio is headquartered in Bergen with a sub-unit in the university city of Oxford, UK. The billionaire Trond Mohn, through his investment company Meteva AS, is be the largest shareholder in the company.
Works in a completely different way
Hopes of finding a successful treatment have so far centered on the American drug remdesivir. In recent studies, patients receiving remdesivir recovered a little faster from COVID-19. But it is still unclear whether the drug has any effect on the mortality rate from the disease caused by the coronavirus.
Godfrey told the British newspaper that bemcentinib's effect on COVID-19 as seen in the laboratory completely overshadows the effect of other drugs. He says this is because the Norwegian-British drug works in a completely different way than other treatments, such as remdesivir.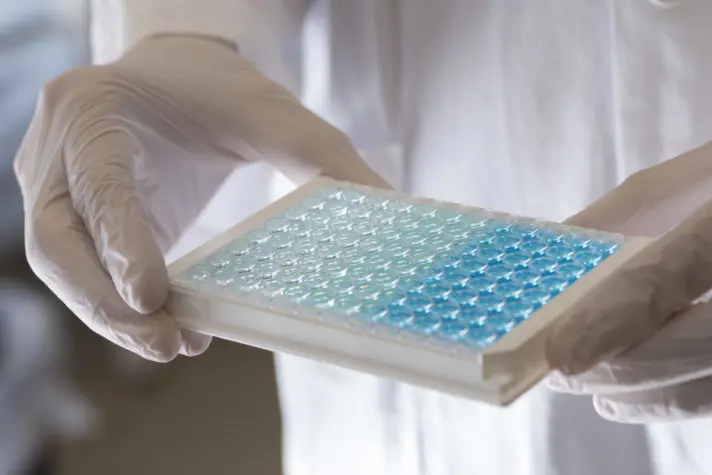 First off in a rush test
Last week bemcentinib was selected by the UK Government as one of the most promising treatments for COVID-19.
Consequently, the drug from Bergen and Oxford will now be the first in a project to test several possible coronavirus remedies. The rapid testing is being done under a programme the British health authorities have called ACCORD (The Accelerating COVID-19 Research & Development Platform).
A research team at the University of Southampton, led by Tom Wilkinson, has been key in launching the very rapid trial of bemcentinib in the United Kingdom.
According to a press release from the company, BerGenBio will now be given the opportunity to test the pill on some of the sickest coronavirus patients in the UK. Their partner is the British National Institute for Health Research.
A total of 120 COVID-19 patients at six UK hospitals are participating in the study. Here, 60 patients will receive bemcentinib, while a control group of 60 patients will receive the standard treatment for the virus.
The trials should already be underway.
A simple pill
"Currently no drugs in the world have been clinically proven to treat COVID-19. But our Therapeutics Taskforce has identified a number of promising candidates," says British Health and Social Care Secretary Matt Hancock in a comment on ACCORD.
Bemcentinib is a pill that is taken once a day.
According to BerGenBio, the drug has proven safe to use for several years now in cancer patients. For this patient group, the drug reduces immune failure, drug resistance and the spread of cancer to other parts of the body.
Earlier, according to BerGenBio, bemcentinib has also been shown to have an effect against viral diseases such as Ebola and Zika. This is why there is hope that it will also help the body fight the coronavirus.
An AXL inhibitor
Bemcentinib is what is called an AXL inhibitor.
In recent years, cancer researchers and companies that develop cancer drugs have become increasingly interested in this particular protein.
AXL probably plays an important role when our immune system fails and when cancer cells become resistant to cancer drugs and when cancer spreads aggressively in the body.
Researchers at the University of Iowa in the United States, led by Professor Wendy Maury, discovered that AXL can also have an effect on viral diseases such as Ebola and SARS-CoV-2, the virus that causes COVID-19.
Maury and her colleagues saw that AXL could lead to increased infection and increased survival for the virus in host cells. That means a drug that inhibits AXL may also have an effect for people infected by the coronavirus.
Translated by: Nancy Bazilchuk
Sources:
Mail Online: "Boss of tiny Oxford firm is 'extremely optimistic' over one-a-day pill it has developed to combat coronavirus," Article.
Wikipedia article on AXL gene and on bemcentinib
Press release from BerGenBio: "BerGenBio's Bemcentinib Selected to be Fast-tracked as Potential Treatment for COVID-19 Through New National UK Government Clinical Trial Initiative." Press release.
———