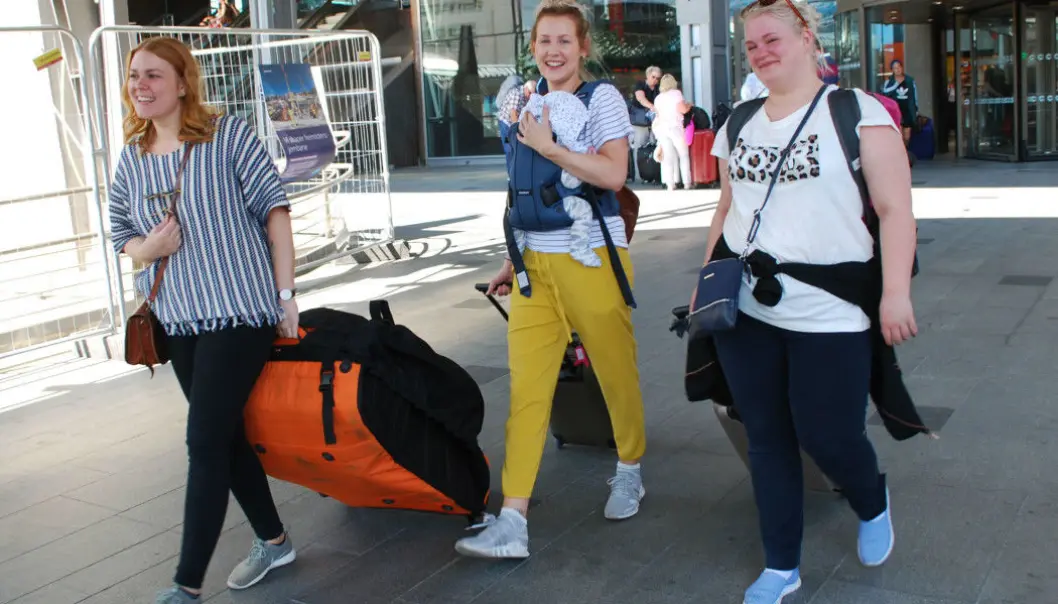 Norwegians won't stop flying, even though they know it's bad for the planet
Flying is one of the last things that Norwegians want to give up. Should we require people to cut their air travel by one flight a year? One researcher says that won't work, and that the only solution is electric airplanes.
Northern Norway may have dreamy summer midnight sun, quaint fishing villages and gorgeous mountains that plunge into the sea, but residents will tell you it can also be cold and rainy.
Just ask childhood friends Silje Antonsen (29), Kamilla Foss (30) and Iselin Evensen (29), who are headed back to Harstad after a wedding in Oslo.
"The main reason we travel is to relax —and especially for the sun and warm weather," says Iselin.
Both she and Silje are planning at least one foreign holiday during the summer. Silje has already booked a trip to Turkey, while Iselin and the family have not yet decided where to travel. Kamilla will spend her summer holiday in Norway this year.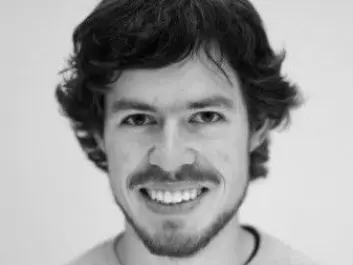 When asked about the environmental effects of air travel, the childhood friends from Harstad all say they're well aware it's a problem.
"At the same time, we feel completely dependent on flying," says Silje. "It's not always easy for people who live in Harstad to think about the environment. How else will we get around?"
Why do Norwegians fly?
Many Norwegians are aware that flying is not that great for the environment. But most people simply do not care that much and book their trip without much guilt.
The facts, however, are clear: One trip to London releases about 500 kilograms of CO2 equivalents into the atmosphere. That's roughly the same amount of emissions as three months of driving a car on average. A trip to Thailand accounts for a total of 2.2 tonnes of CO2 equivalents, which is roughly the same as more than a year of driving a car.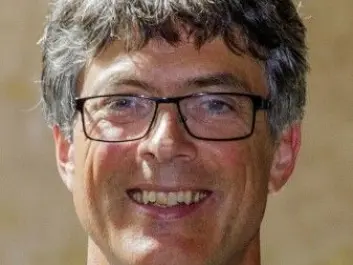 So why do we fly?
"The reasons for travel are very complex, and there isn't any one single factor that is decisive," researchers from the Institute of Transport Economics wrote in a press release.
The institute recently published a report on behalf of Avinor, a state-owned company that operates most of Norway's airports, in which a representative selection of Norwegians was asked about their international travel by air.
People value flying
The report shows that Norwegians mainly use air travel to be with friends and family.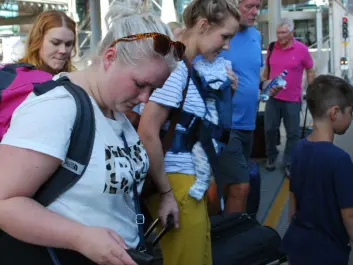 Norwegians also said they flew internationally to experience new places, relax and recharge their batteries, get away from the humdrum of daily life and bask in a warmer, more sunny climate than is found in Norway.
However, there is a great deal of uncertainty and some disagreement about what percentage of Norway's greenhouse gas emissions flying accounts for. Internationally, this number is around two per cent.
By comparison, meat production accounts for 14.5 per cent of the world's total greenhouse gas emissions, according to the United Nations Food and Agriculture Organization (FAO).
"As such, flying is given too much focus, other things are more important. But at a personal level, how much you fly can make a difference when it comes to determining your overall contribution to greenhouse gas emissions," says Borgar Aamaas, a climate scientist at Cicero, the Center for International Climate Research based in Oslo.
A Norwegian environmental group called Fremtiden i våre hender believes that flying accounts for 12.5 per cent of the average Norwegian's overall greenhouse gas emissions, while NHO Luftfart, the Norwegian Federation of Aviation Industries, thinks this is far too high and suggests instead that the number is 2.3 per cent.
Aamaas has made his own estimate using the CO2 emissions calculator from Scandinavian Airlines, or SAS.
"Norwegians' air travel accounts for roughly 10 per cent of Norway's greenhouse gas emissions," he said.
Possible solutions
Researcher Per Espen Stoknes at BI Norwegian Business School says that Norwegians do not want to stop flying. Stoknes is also a representative to the Norwegian Storting as a member of the Green Party.
"That's the last thing people want to give up. As Norwegians have become more prosperous, they're spending an increasing amount of their disposable income on travel," he said.
He thinks that one solution is to require those who pollute to pay for the privilege — in other words, levy some kind of additional fee on air travel that would be added to the airfare, where the fee increases in proportion to the length of the flight.
Stoknes also thinks that electric aircraft are a good solution. Avinor announced in early 2018 that all of Norway's short-haul airlines should be entirely electric by 2040. And the first electric plane flight in Norway took place in mid-July this year.
"We have to decide now that there will be a full tax exemption for electric aircraft for a long time. That will make airline and CO2 taxes on fossil aircraft even more efficient," he said.
Norway has already extended generous tax and other benefits to people who buy electric cars, which have transformed the country into the second-largest market in the world for electric vehicles. Stoknes said he wants to see the Norwegian government approve the same kinds of measures for electric planes.
----------------------------------
Read the Norwegian version of this article at forskning.no.
Related content