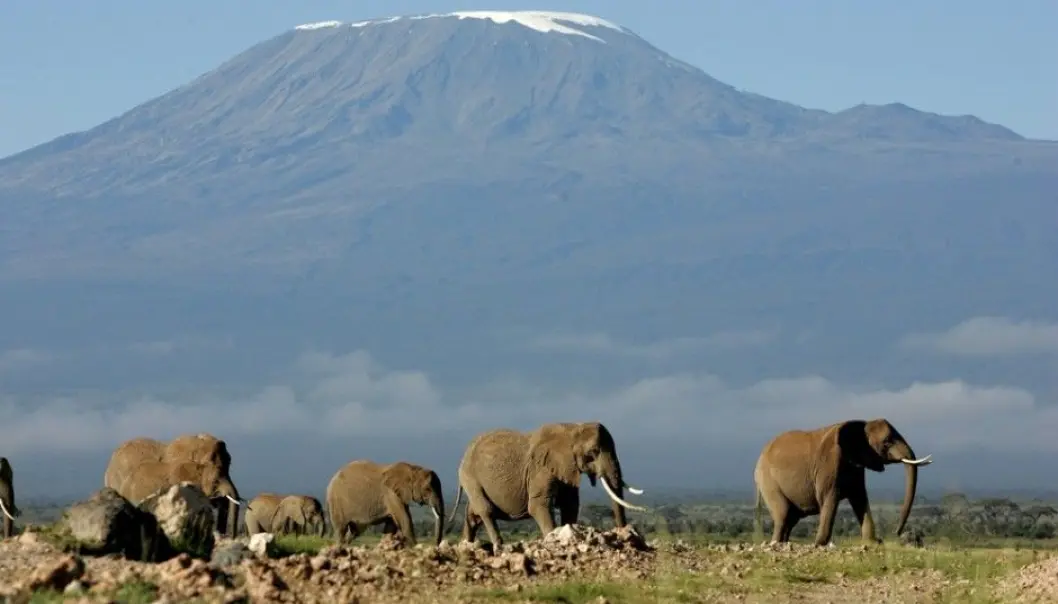 Exotic travellers are planet warmers
Nature and experienced-based tours to distant countries take us happily out of our daily routines, but they are also far from good for the environment. The tourist industry should really care about how people reach their destinations – not just how many bath towels they are using.
A new global holiday trend is to globetrot really far away – often deep into the wilds. Some even dare to venture to places with dodgy mobile phone coverage.
Frequently these travels are touted as green, back-to-nature ventures.
But the way many of the holidays are currently organized, the only aspect that is in harmony with nature is the hyped image, say Stefan Gössling and Carlo Aall.
Gössling is a professor at Lund University in Sweden and research coordinator for tourism studies at the Western Norwegian Research Institute (Vestlandsforsking). Carlo Aall is a professor at Aarhus University in Denmark and head of climate research at Vestlandsforsking. Both were involved in hosting the Third International Adventure Conference in Sogndal, Norway this week.
Many looking for unsullied nature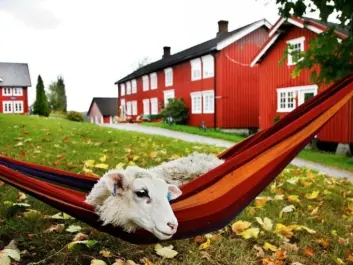 While the majority of Nordic tourists still fly down the Continent toward beaches in what they generically call "The South", they are increasingly looking to get off the beaten path.
More and more fly to countries on the other side of the globe to see unique natural phenomenon – before flying home to the daily grind a few days later. If you read travel features in the newspapers you soon realize that this is the way to impress your friends and neighbours.
Adventure or experience travel is often about nature and perhaps some thrilling outdoor recreation like rafting. Preferably through unspoiled nature.
But for the environment, it is actually better if you are packed into a fully booked charter flight to the Canaries or Crete than stretching your legs on a half-full plane to the other side of the Earth before driving into the jungle in a fuel-guzzling Land Rover.
Re-using your towels
Hotels often ask us to help save the environment by using the same towels for a couple of days in a row.
"The tourist industry, including the sector that focuses on adventure tourism, needs to care more about how people travel to their holiday, not on how many bath towels are washed after they get there," says Carlo Aall.
The professor fears there is a conflict here. It's the elephant in the room that the tourist industry tries not to look at.
Norway targets the wrong tourists
Norwegians are among the advancing multitudes of tourists who cross expanses of sky to reach holiday destinations.
But more and more jets are in similar multiple-hour flight paths, but vectored in the opposite direction. They are on their way to one of the world's most exotic countries: Norway.
The number of Chinese coming to Norway has skyrocketed. Now the Norwegian tourist trade is hoping to attract travellers from BRICS countries like India and Brazil.
But Gössling points out the vulnerability of constructing a Norwegian tourist industry that relies on the combustion of so much fossil fuel.
Both he and his colleague Aall are concerned about the carbon footprints left by globetrotting tourists.
Fresh ideas
To create a sustainable trade, Norwegian organizers of adventure holidays who try to attract tourists to their fjords and rivers and mountains need to think creatively.
"All the studies conducted on the new markets show this is a fragile business. The Chinese are very sensitive to cost increases. They can disappear as fast as they came," says Gössling.
"If you look at how much money these tourists leave in Norway per day their advantage they bring is less impressive."
Gössling thinks there are other markets out there which the Norwegian tourist industry underestimates.
Nature tourism is smarter
The Lund University professor mentions research on tourists in Sweden. Studies show that it's better to invest in tourists from other northern European countries than ones who come from afar.
A comparable study is underway in Norway.
"The study in Sweden showed that tourists from the Netherlands, for instance, will stay here longer once they first come. And they are less likely to be flabbergasted by our price levels," says Gössling.
"There are many types of adventure travels. An increasing number of today's holiday trips are made aboard half-empty scheduled flights from far away. Starting from the Netherlands you can reach the Norwegian mountains by train. In Norway, instead of being flown into out-of-the-way mountains by helicopter, you can strap on your skis at a train station and trek into the mountains. This type of tourism is not so energy intensive."
Norway has the potential
Both Aall and Gössling think that Norway enjoys a unique potential with regard to adventure tourism.
Even though many rural areas have started to be overgrown and trees block some of the vista points, there are still plenty with thriving, picturesque agricultural landscapes.
"Nature tourism does not have to be only about untouched nature, not just the wilderness," says Aall.
"Many tourists find it delightful to hike through a valley on the West Coast and experience a working cultural and historical landscape. A place where they can see the apples being picked and the sheep becoming food," he says.
Gössling points out that an average contemporary European hardly knows how the food he or she eats is produced.
"So one of the most positive aspects of experience-based tourism is that more people can become reaquainted with the way we produce the food we eat. It is still possible to experience this in Norway."
The experience-based trade needs a break
The paradoxical relationship between nature-loving experiences and harm to nature was raised by representatives of this tourist trade niche at the conference in Sogndal.
Chris Doyle is the European Director of the Adventure Travel Trade Association. He suggested in his presentation that the trade needs to call a time-out to ask itself how it intends to solve the paradox between experiencing nature and destroying it.
"He encouraged Norway to try and become the first country in the world to say 'no' to mass tourism and place all its emphasis on developing a new form of environmentally friendly adventure travel rooted in local communities," Aall said.
------------
Read the Norwegian version of this article at forskning.no
Translated by: Glenn Ostling
Related content