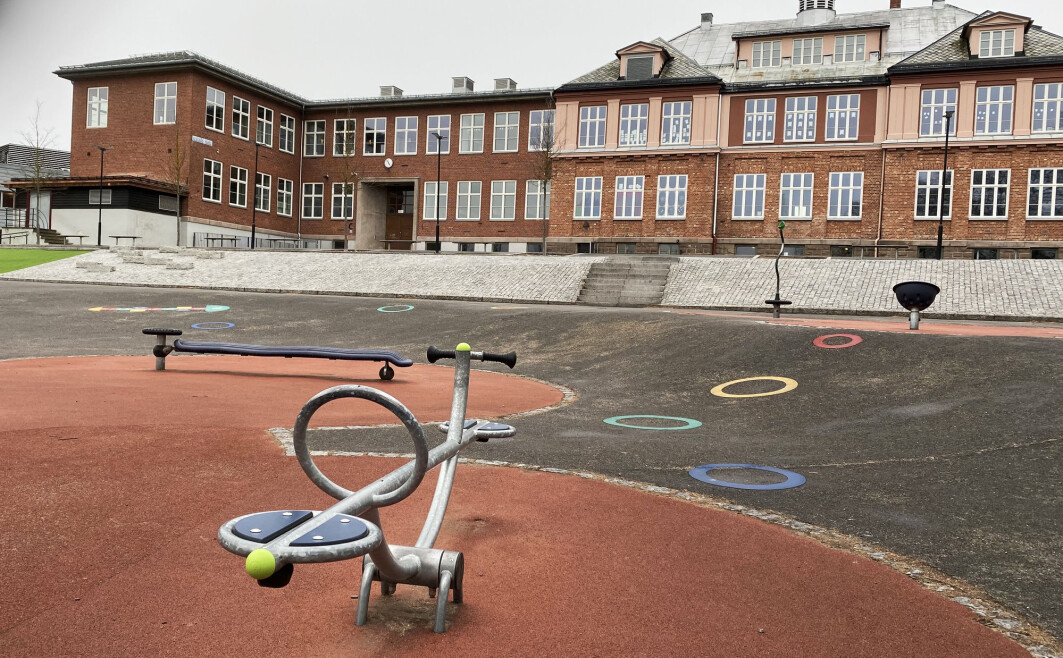 Research on school lockdowns: These are the mistakes to avoid
Resarchers from the Norwegian Centre for Violence and Traumatic Stress Studies list three things to be learned from the Norwegian school lockdown last year.
Their report on the issue shows that every sixth youth experienced at least one form of violence or abuse when the schools were closed in Norway during the country's strictest lockdown during March and April last year.
The researchers contacted 3575 youth in the ages 13-16 during the month of May. The same youth were also part of a survey before the pandemic, so it was possible study how things developed.
"Norway must not repeat the mistake from last year. All the relevant child and youth support services must go out there and tell the children and youth how to get in touch with them", research leader Carolina Øverlien says to NTB.
Norwegian schools were closed down on March 12th in 2020 and reopened gradually starting April 27th. Since then, school closings have been done on an individual or regional basis, based on various outbreaks.
Three pieces of advice
In addition to being proactive and reach out to all children, schools and the services especially need to make sure they get in touch with the vulnerable children, Øverlien says.
And finally, she believes this work should be reported to the local authorities, because this will ensure a commitment to the work – as well as give an overview of how the work is actually carried out.
"We have unique material from our contact with these pupils. One of the things we learnt was that far too many of them were unable to get in touch with school health services and child welfare services", Øverlien says.
The research shows that youth in general did fine during the pandemic. But for the most vulnerable of them, life got worse.
We know who's vulnerable
Every third of the youth concidered vulnerable experienced reduced contact with psychiatric or school health services. Øverlien stresses the importance of not forgetting these youth – and that it's not possible to say that we don't know who belongs to this group.
"The schools know who they are, and the teachers know. Those who work in the system know. This means we should be able to follow up on them. Last year, during the lockdown, what happened was that those who were already suffering, were left to suffer even more", she says.
"We have interviewed many youth, and many of them are good at finding ways to survive despite a very difficult life. But several of their possibilities are reduced as they can't just go visit friends or others, and they can't go do afternoon activites. The public room has been closed to children and youth. This means the vulnerable youth have nowhere to go, they have to stay at home", says Øverlien.
She believes a system for reporting how different services follow these children during school shut downs would be a good idea for two reasons. It gives an overview and a possibility to monitor what happens, and it demands commitment.
Child welfare services need to tune in
Øverlien believes such a system needs to include child welfare services, as the research shows that every third child who is in the system had less contact with child welfare services during the first lockdown.
"When children are in a situation that makes them more vulnerable, child welfare services need to step up their presence", she says.
The most important message she wishes to convey is that the municipalities – who are responsible for most of these services – need to take the situation seriously.
"We have data that we can study and learn from, and we really have to do that this time", Øverlien says.