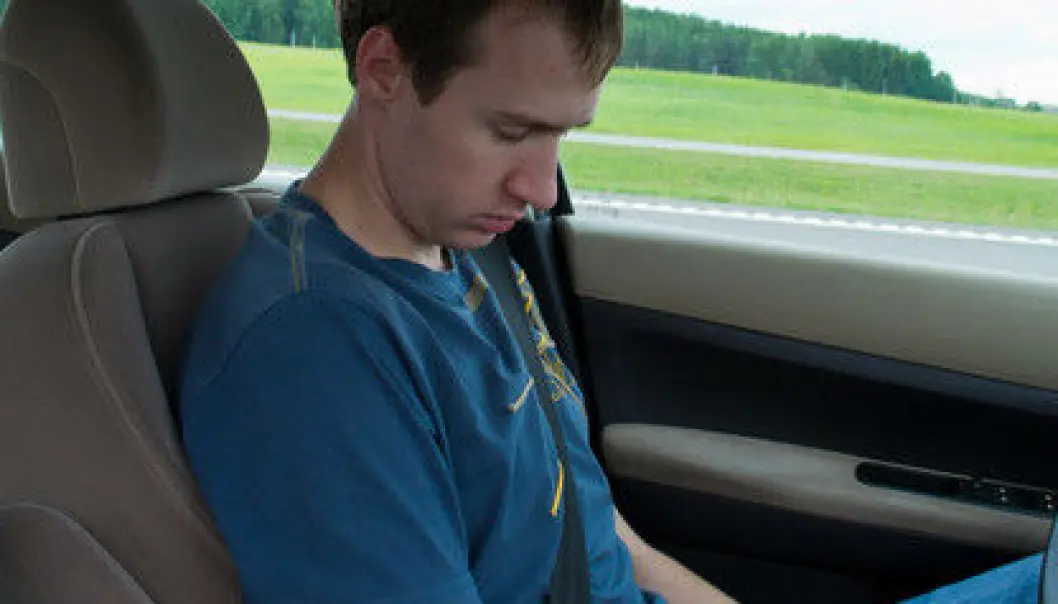 For drivers with heavy eyelids, good roads can kill
Fatigued and drowsy drivers cause hundreds of traffic accidents every year in Norway, and sometimes the consequences are fatal. New research shows that good, straight roads are one of several factors which make drivers fall asleep in front of the wheel.
Denne artikkelen er over ti år gammel og kan inneholde utdatert informasjon.
"Fatigue plays a role in between 10 and 20 percent of all serious road accidents in Norway," says Ross Owen Phillips, of The Institute of Transport Economics.
He adds that a heavily fatigued driver presents a similar threat to road safety as a driver influenced by alcohol.
Phillips and his colleagues replicated a study from 1997, and surveyed more than 10,000 Norwegians in 2003 and 2008. The respondents were drawn from the registers of a major insurance company and were either responsible for, or the victim of, a traffic accident.
Of the drivers who were at fault for the accidents, between 1.9 and 3.9 percent said their own tiredness or sleepiness behind the wheel was partly responsible. Of those who were involved in the accidents without being at fault, between 2.9 and 8.3 percent said they had nodded off at the wheel in the past 12 months.
Good roads can kill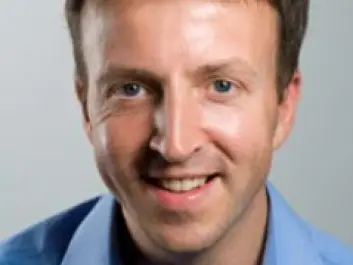 Several risk factors are involved when drowsy drivers push their endurance to their limits.
Young age and lack of driving experience are correlated with traffic accidents caused by drowsiness, the researchers found. Another danger, strange as it might sound, is good road conditions.
"If one is driving on a good road, one is more prone to falling asleep in front of the wheel," says Phillips.
One explanation of this is simply that drivers tend to relax more if they drive on long, monotonous roads that are in good condition and thus great for effortless driving with high speed.
The cognitive task of driving in such cases is much easier than in situations where icy roads or narrow turns demand the driver's full attention. In chill-out mode, drowsy drivers might doze off. And rash.
Phillips says that previous research supports his findings, but adds that this is the first time the good roads factor has been consistently identified as a risk for fatigued drivers, after controlling for other variables.
Compared with American drivers
Although sleepiness causes many accidents in Norway, Norwegians are generally quite good at staying awake behind the wheel, at least compared with American drivers.
"In 1997, eight percent of Norwegian drivers said they had dozed off in front on the wheel in the past 12 months, and that's the highest percentage we've found on this in Norway," he says. "In the US, it's 29 percent."
Phillips adds that although the higher rate in the US might be due to methodological differences in the research, he thinks part of the explanation is Norway's geography.
"In the US, many roads are long and straight, Texas being one example," he says. "But in Norway, the roads are full of turns, and drivers have to be attentive pretty much all the time."
Awareness campaigns
Awareness campaigns are one proposed tool to reduce the amount of accidents caused by fatigued and drowsy drivers.
The idea is that if such campaigns can make people 'wake up' and realise the dangers of drowsy driving, they might roll over to the side of the road for a quick nap in the car, or stop to purchase a shot of caffeine.
In the northern parts of Australia, where the roads can be long and straight for hours with very little traffic, billboards alongside the roads remind drivers of the dangers of fatigue, and until last year, drivers were even offered free coffee.
"We're not sure if awareness campaigns will actually work [in Norway]," says Phillips.
"Studies show that people know they're tired and that there are things they can do to limit the risk of dozing off. They just don't do it."
The researcher explains that a successful campaign must target this attitude - simply informing the public about the dangers of heavy eyelids might not be enough.
External links
Related content