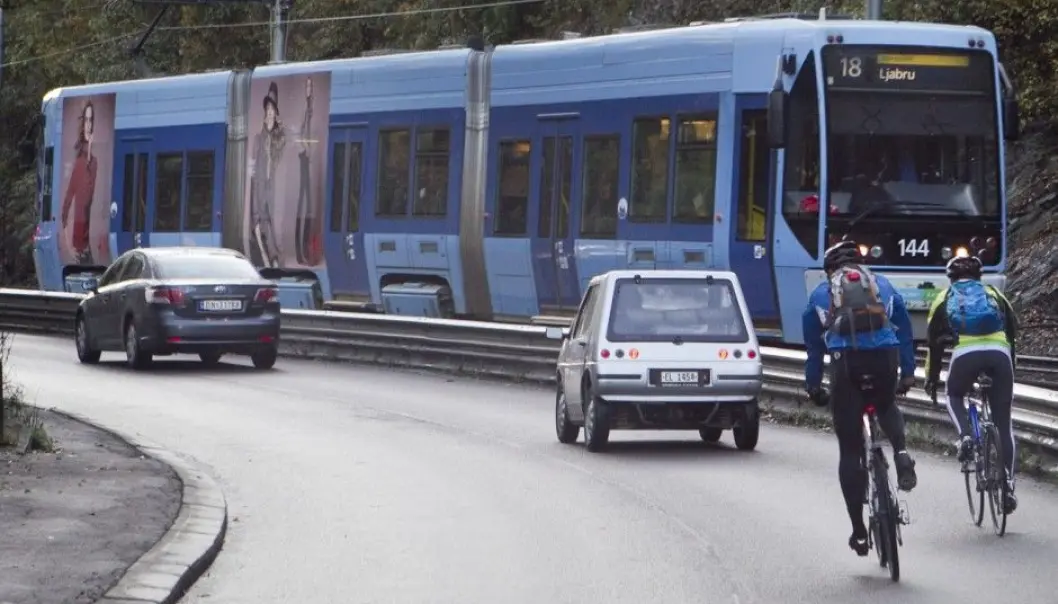 Making cycling safer for cyclists and drivers
Bicyclists, especially those who commute to work, are neither fish nor fowl: they can ride on the sidewalk, or ride in the road and take their chances with cars. How safely they ride is partly linked to how their peers see safety.
Five hundred and fifty-five Norwegian cyclists were injured and 12 were killed in 2014 as a result of bicycling accidents – and this in a country that is ranked as one of the safest in the world for cycling. We all know cycling is good for our health, the environment and urban air quality. But what's the best way to make it safe?
One group of researchers at the Institute for Transport Economics in Oslo says that it is the attitude of our bicyclist peers that determines how safely we ourselves ride. For example, if your partner or spouse wears a helmet and reflective clothing when he or she cycles, it is likely that you will, too.
This peer group "includes everyone from your close friends and colleagues to your spouse and children," says Torkel Bjørnskau, who published a study on the influences on cyclist safety culture with his colleagues at the Institute.
Bjørnskau and his colleagues interviewed 231 employees at the Oslo Science Park about their cycling habits for the study, published in Safety Science. Not surprisingly, they found that the strongest predictor of behaving safely on a bicycle was having strong bicycle safety attitudes.
At the same time, the researchers found that bicycle safety attitudes did not actually predict the accident risk for the people involved in the survey.
Drivers must take responsibility, too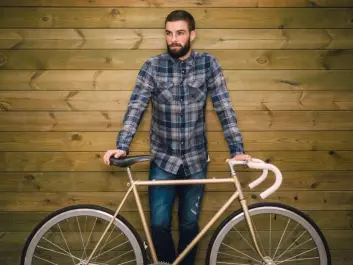 Aksel Tjora is professor of sociology at NTNU. He believes Bjørnskau and colleagues at the Institute of Transport Economics have put too much of the responsibility for road safety on cyclists.
"They assume that cyclists live in a vacuum," he said. "The discussion has to include how bicyclists experience traffic safety in a broader context."
In short, he believes drivers have to take a greater share of the responsibility for cyclist safety – nearly all of the responsibility.
"The important thing for drivers to understand is that cyclists always have the moral high ground. Every cyclist riding to work means one less car in traffic and helps improve the urban environment in every way," he says.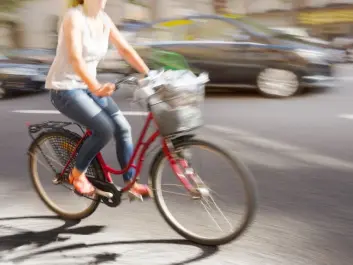 It's also important that cyclists claim their place on the road, Tjora says.
"From my point of view, the questions posed by the (Institute for Transport Economics) study are a little strange, at least if the goal is to promote cycling. If that's the case, then bicycle safety really has to be linked to drivers' attitudes and behaviour towards cyclists," he said.
Safest for cyclists on the road
Torkel Bjørnskau from TOI thinks Norway has an infrastructure problem, in that there are bike routes and combined pedestrian and bike paths, which then suddenly disappear. That makes it difficult for cyclists to know what to do and where to ride.
The Norwegian authorities thus have to accept their share of responsibility for this problem, he says.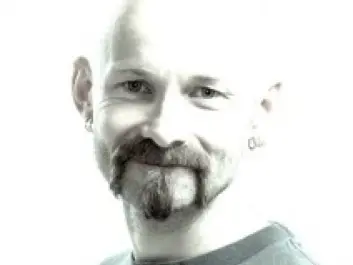 "We are not consistent with how we provide the infrastructure for bicyclists in this country," Bjørnskau said. "That makes it more confusing."
He is clear, however, as to what is the safest behaviour for bicyclists in roundabouts.
"Cyclists should behave just as if they are driving a car when they are in a roundabout," he says. "This may feel unsafe, but it's actually safer."
Risky or safe?
For many cyclists, the idea of behaving as if you are driving a car feels risky, both because of the speeds involved, but also because cyclists struggle to make themselves visible to drivers.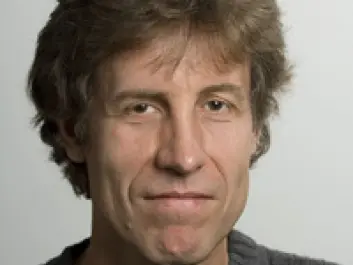 Nevertheless, Aksel Tjora from NTNU agrees with Bjørnskau that it is best for cyclists to ride in the road.
"If all cyclists ride in traffic, drivers would get used to them and would pay more careful attention. It's a way to create a sense of safety, if all bicycles behave more or less the same way, and as predictably, as drivers," he said. "Over time, it should be possible to overcome the idea that drivers own the roads."
-------------------------------------
Read the Norwegian version of this article at forskning.no
Scientific links
External links
Related content