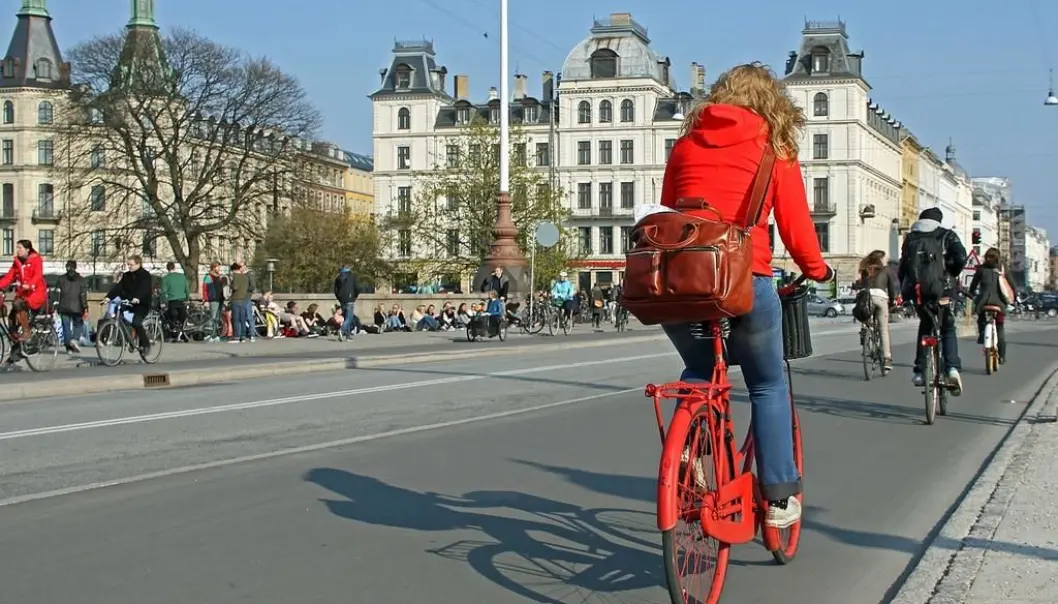 Motivating those who are almost cyclists
A sociologist thinks health and climate arguments aren't what is needed to get people on bikes.
Nowegians have been cycling decreasingly less the past 30 years and powering up their use of automobiles.
This was revealed in a climate report from the independent Norwegian social planning consultant group Civitas for the Norwegian Ministry of Transport and Communications.
Bicycle campaigns which accentuate the health and environmental benefits of biking only reach those of us who already ride bikes, according to Sociologist Aksel Tjora at the Norwegian University of Science and Technology (NTNU).
Trailing behind the others
According to the Civitas report, just a little over 4 percent of the population in Norway could be deemed as cyclists.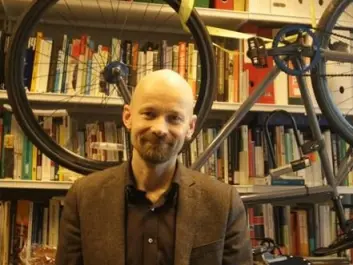 By comparison 17 percent of Danes and 12 percent of Swedes use bikes.
You might interject that Denmark is topographically the equivalent of a Pizza Margherita, unlike Norway where nearly anywhere you pedal you have to attack at least one terribly long, exhausting hill.
But inclement weather and terrain can't be blamed for the big difference in the use of bikes between Norway and Denmark. Civitas found a more frequent use of bicycles in the cities of other countries, also known for their hills rain and snow.
"Arguments for cycling often play on health and freedom," says Sociologist Tjora.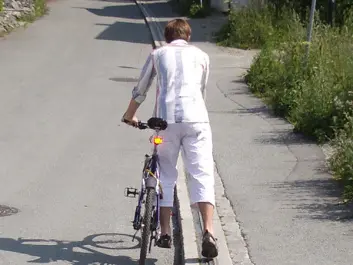 "But where's the feeling of freedom when you're sweating your way up a towering hill with your kids in a bike trailer behind you? Those who have trouble biking aren't going to start for the sake of their health," he claims.
"They say there's health in every stroke of the pedal. But I really have my doubts about the effect of health-oriented moralism."
"The health moralism of cycling links to virtue. You are virtuous if you ride your bike to work," he states.
Goal-oriented arguments
He points out that few of us use our bikes year round. A few more haul out their bikes in the spring and start using them fairly frequently, and even more are bikers if you include the ones who only take a spin on sunny days.
In addition you have those among us who only ride bikes to explore a scenic landscape.
"Different thresholds for using a bike mean that initiatives will often just reach a few − those who are on a particular threshold," explains the sociologist.
His solution? He thinks we can motivate more people to use bikes in the long run if the first initiatives are aimed at motivating those who almost ride bikes.
Snow ploughs, storage and electric bikes
Norwegian politicians have promised a doubling of the annual allocations for sidewalk and bicycle lane projects in 2017, from €52 million to €80 million.
Providing adequate and safe bicycling routes is certainly an important step for getting more onto their bikes, but Tjora maintains this isn't enough.
He proposes some measures that might motivate the "almost" cyclists:
Better snow removal in the beginning of the winter and better cleaning up of the gravel that has been strewn on roads once the snow melts.
Free bicycle maintenance as a municipal service.
Theft-proof storage of bikes at train stations and places of work.
Subsidised battery-powered bikes.
Roofed cycle bridges and more bike lifts, for those who are now only fair-weather cyclists.
The sociologist stresses that he doesn't know which of these possible measures would have a concrete effect:
"But the point is that different initiatives must be targeted toward the hesitant types of people who are teetering on various thresholds for using bikes."
Cycling more when others do too
"So eventually we achieve a situation where people think everyone else is cycling, as is this case in parts of Denmark and the Netherlands," says Tjora.
He thinks that is when the last stragglers will join in, the ones with highest threshold for starting to ride a bike.
"When we get that far we can talk about cycling as commonplace, which is the expressed goal of cycle advocates."
If you commute far to work and need a boost, a battery-powered bike gives you an opportunity to leave your car at home.
Hulda Tronstad of the Norwegian Cyclist Association argued recently that although electric bikes are expensive, nearly €1500 for the cheapest ones, they represent a fine alternative to cars on longer rides.
-------------------
Read the Norwegian version of this article at forskning.no
Translated by: Glenn Ostling
External links
Related content