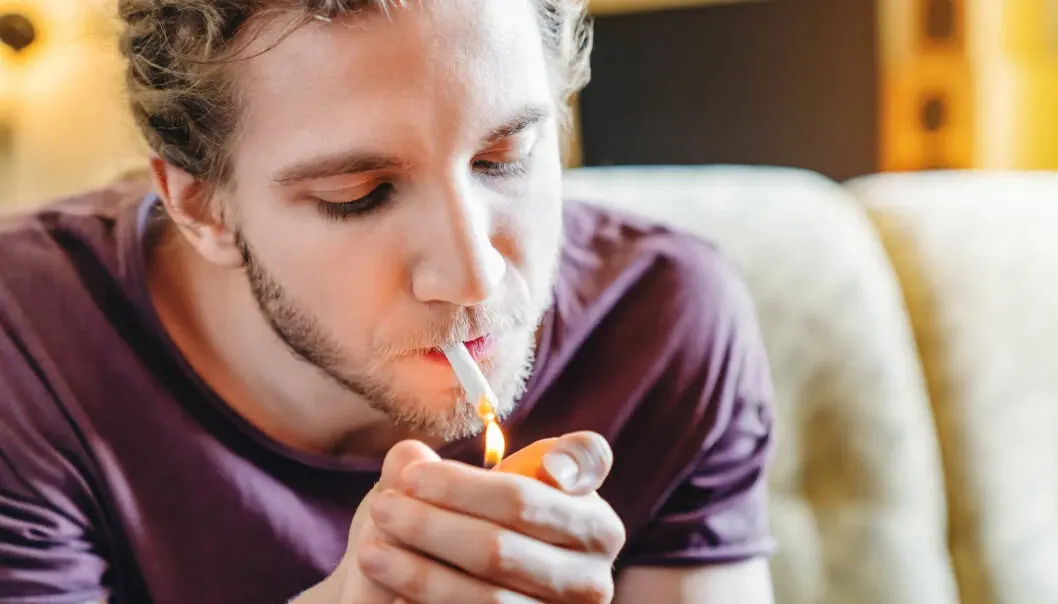 Increased use and stronger cannabis throws more people into psychoses
The number of psychoses triggered by cannabis has increased significantly in Norway, Sweden and Denmark.
In recent years, cannabis usage has become somewhat more common in Norway, Sweden and Denmark.
A report from February (link in Norwegian) shows that one in five teenagers at upper secondary school in Norway say they have used cannabis.
According to a new study, researchers believe that increased usage is one of the explanations for the notable and stable increase in cannabis psychoses in Scandinavia.
Denmark is at the top, followed by Norway and Sweden.
Cannabis has become stronger
Another reason is that both hashish and marijuana have become stronger in recent years. The substances have a higher content of the psychoactive component tetrahydrocannabinol (THC).
"Cannabis is increasingly seen as a harmless substance, and the products are becoming more potent," Eline Borger Rognli says in an interview with Oslo University Hospital.
She is a researcher at RusForsk, a department at the hospital whose main objective is the development and improvement of treatments for patients with substance use disorders.
According to Rognli, several studies indicate that stronger cannabis more easily triggers psychotic symptoms and psychosis.
Greater risk of schizophrenia
Drug-induced psychosis is a serious condition that involves severe hallucinations and delusions. This can last for several days.
Usually, symptoms subside after a few days without drug use.
But the psychosis can be an indicator of future serious mental health disorders.
Studies have shown that approximately one in three may receive a schizophrenia diagnosis later, Rognli says.
First time
The Scandinavian researchers have examined their country's health registers and looked at all cases of psychosis triggered by cannabis.
This is the first time researchers have gained an overview of the development of such psychoses over time and in multiple countries.
In Norway, they have looked at the years 2010 to 2015. The other countries have looked at the years 2000 to 2016.
Most dangerous to combine drugs
Psychoses triggered by intoxication are three times more common among men than women, the study finds.
It is more common to get psychosis from drugs if you use several types of drugs at the same time.
Psychoses triggered by cannabis are most common in Denmark. Danes use cannabis twice as often as Norwegian and Swedish women and men.
A Danish register-based study from 2021 shows that the proportion of cases of schizophrenia that may be related to the use of cannabis has increased fourfold in Denmark. This has been happening since the mid-1990s.
What comes first?
Is it the case that anyone can develop psychosis from using cannabis? The researchers don't know.
It is also unclear whether cannabis causes schizophrenia, or whether the drug triggers an innate vulnerability to the disease.
It is very difficult to determine whether cannabis causes schizophrenia.
"You cannot divide people into two groups and say that one should smoke hashish and then see how many get schizophrenia," Danish researcher Esben Agerbo told forskning.no in 2021 (link in Norwegian).
Such studies could not be carried out when it was suspected that smoking tobacco could lead to cancer either.
Despite this, research that mapped the biological mechanisms behind smoking and cancer could still be carried out. This is because researchers understand more about what happens in the body when cancer develops.
When it comes to schizophrenia, scientists do not know the biological mechanisms behind the disease.
Better follow-up needed
If someone in your family has schizophrenia, it may be wise to stay away from cannabis, Eline Rognli said in an interview with the Swedish newspaper Dagens Nyheter.
She believes it is important to monitor the incidence of drug-induced psychosis.
A short admission is common following drug-induced psychosis, and those who seek treatment receive medication that should give them more peace of mind.
The patient is then encouraged to refrain from drug use after they have been discharged.
Rognli believes that the health service should offer this group better follow-up.
"Psychosis is trauma to the brain and nervous system. The risk that continued cannabis use will trigger more psychoses is great," Johan Franck tells Dagens Nyheter. He is head of the addiction treatment clinic Beroendecentrum in Stockholm.
Reference:
Rognli et al. Annual incidence of substance-induced psychoses in Scandinavia from 2000 to 2016, Psychological Medicine, vol. 1, 2022. DOI: 10.1017/S003329172200229X
———
Translated by Alette Bjordal Gjellesvik.
Read the Norwegian version of this article on forskning.no
------