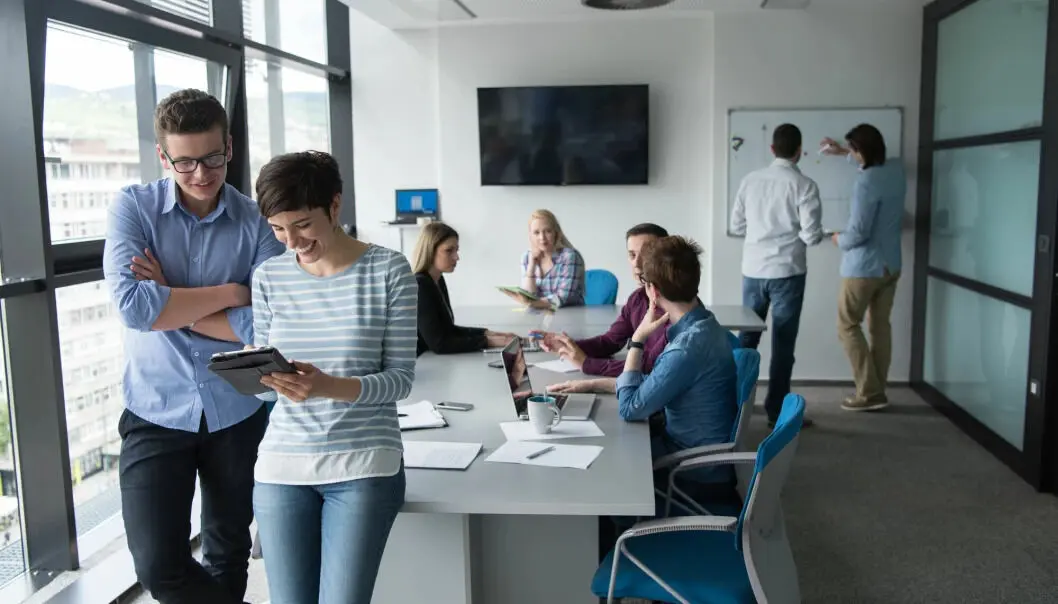 Norwegian companies with English names make more money
Researchers have taken a closer look at what characteristics successful start-ups share.
It's not easy to succeed with a new business.
Approximately 10 per cent of all newly started businesses go bankrupt within four years of starting.
But what characteristics can be seen in those that actually succeed?
Researchers have now found the answer to that.
Names are important
The researchers have found four basic characteristics that define successful new companies.
A company can be said to be successful if they manage to give their owners a return; they have made sure that people get money back on their investments.
The company's name is one of these characteristics. Norwegian companies with English names are significantly more successful than those with Norwegian names.
"English names are connected to access to investor capital and support from Innovation Norway. We also find that the companies are more valuable, and that they have higher sales growth in the first four years than companies with Norwegian names," Aksel Mjøs says.
He is a researcher and head of department at the Department of Finance at the Norwegian School of Economics.
"But we do not know whether it is the name that makes them successful, or whether it is those who start the company who already have very good opportunities and thus choose an English name," he tells sciencenorway.no.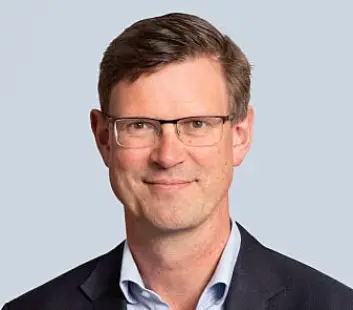 Figures from the Norwegian Tax Administration
Mjøs has teamed up with researchers from the Frankfurt School of Finance & Management and the Fuqua School of Business at Duke University in the USA. Together, they have researched the return on investment in start-ups and so-called innovative Norwegian companies.
They have used data from the Norwegian Tax Administration (Skatteetaten), where they have gained access to information on prices for trade in Norwegian stocks from 2004 to the present day.
This is quite special in an international context, it turns out.
"Since we have a tax system that also includes wealth tax, everyone must report the purchase and sale of shares as part of their tax return," Mjøs says.
This means that all purchases and sales of shares are in Skatteetaten's databases.
This also applies if the limited company is not listed on the stock exchange.
"Typically in financial research, this information is only available for publicly listed shares, as the prices are registered on the stock exchange," Mjøs says. "Prices of private, unlisted companies are completely unique in an international context and therefore very interesting to us researchers."
Where, who and what are also important
Mjøs is unsure why exactly an English company name is so important.
"It's hard to know, but it is unlikely that the choice of language itself is the reason for the success," he says. "Nevertheless, when you start a new company or enterprise, and have ambitions for large, preferably international growth, you choose a name that will also work outside of Norway."
The other three indicators are:
• Location in cities with a major university
• Industries that are typically innovative
• At least one board member who has to commute, which indicates that they were probably chosen because of their knowledge and experience, not because of their proximity to the company and the owners.
Board members 1,500 postcodes away
According to Mjøs, the research shows that the last point is particularly important. Successful companies had at least one board member who lives at least 1,500 postcodes away.
"It is a sign of quality that a board member is located far from the company's place of origin. It means that you have taken a conscious step in recruiting a board member because of their competence, not because they are nearby," he says. "If you don't care, you just choose your closest friends or closest family as board members."
Innovative industries
Mjøs and his colleagues have mostly researched so-called innovative companies. They have chosen companies in industries that are typically characterised by innovation, and dropped companies within primary industries and property, among other things.
"Those we look at have the potential to become big and important. And they are the most interesting," he says.
An example of an innovative company is "BerGenBio".
This is a company that started as an idea between to researchers at the University of Bergen and which has subsequently been listed on the stock exchange.
According to BerGenBio's own website, they are a pharmaceutical company that develops "innovative medicines against aggressive diseases such as cancer and serious respiratory infections".
Companies that are established based on new technology very often come out of a research environment, according to Mjøs.
Easier to get support
Mjøs believes there is a growing willingness to inject capital into such innovative businesses in Norway – those who want to start and develop something new.
The classic example is companies that want to answer the question "what are we going to do after the oil?", he explains.
"For that reason we have to have someone who develops and utilises new technologies. But if they are exciting, they are also risky and trying something no one else has done before. So things can of course go wrong, but it has the potential to be successful and important," Mjøs says.

"Many of these go on for perhaps three to five years before anything comes of them. And then the question is: How do we finance this period when those who have invested get nothing back and the only thing you know is that this can either go well or perhaps horribly wrong," he says.
University and research cities
There is a lot that can go wrong for innovative industries – even though being innovative is precisely one of the criteria for success.
Innovative industries often arise in places with a lot of prior knowledge, namely in cities or places with a research environment, such as university cities.
Therefore, localisation is also part of the four indicators for success.
"If all this is in place, i.e., all four indicators, you have a greater chance of being interesting to a more professional investment environment, a greater chance of getting public support and a greater chance of the company being sold on in a value-creating way," Mjøs concludes.
———
Translated by Alette Bjordal Gjellesvik.
Read the Norwegian version of this article on forskning.no
Reference:
Kisseleva et al. Firm Dynamics and the Returns to Early-Stage Investment, ESMT Berlin Working Paper, 2022. DOI: 10.2139/ssrn.3680129