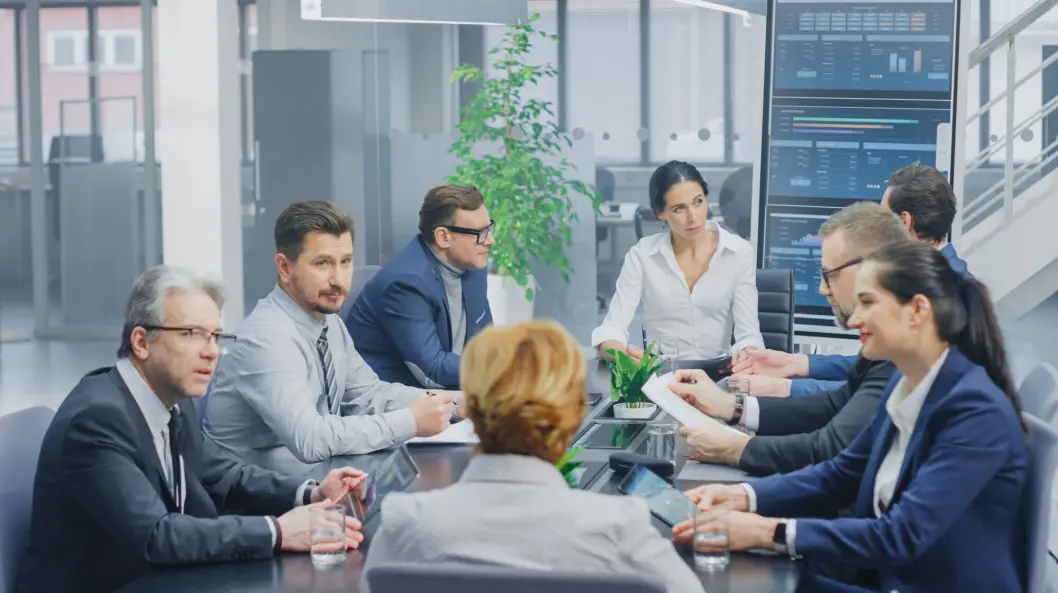 Does imposing women's quotas for corporate boards pay off?
Norway pioneered the way in demanding an increase in the proportion of women on Norwegian corporate boards nearly 20 years ago. Now California is following suit. So what lessons can be shared?
Almost 20 years ago, Norway's Parliament decided that publicly listed companies must have at least 40 per cent women on their boards of directors.
The gender quota was controversial. Many businessmen and politicians thought letting women into the boardrooms was risky and feared that companies' profitability could be weakened.
Others believed that women would provide companies with valuable expertise.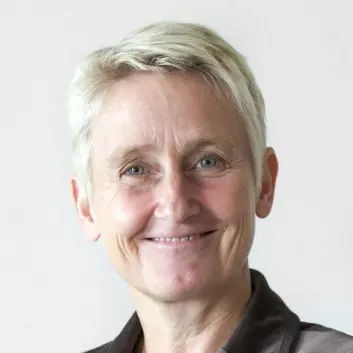 Now history is repeating itself in California, one of the world's largest economies.
Norwegian research could calm the mood
The state introduced requirements for the proportion of women on the boards of listed companies with headquarters in California in 2018, 15 years after Norway adopted such regulations.
Many California investors are outraged and fear financial losses.
"Norwegian research could help calm the mood," says Karin Thorburn, professor of finance at the Norwegian School of Economics (NHH).
Thorburn was one of several researchers who studied what happened to companies when the proportion of women on their boards was strengthened.
Together with colleagues Espen Eckbo and Knut Nygaard, she recently wrote an article for the Harvard Business Law Review on the subject.
Companies did neither better nor worse
The researchers investigated whether share prices were affected by the quota decision. Were shareholders intimidated by the idea that the boardrooms would soon be 'invaded' by women?
"The share price was virtually unaffected by these legislative changes. Nothing indicated that investors saw the quota as costly for the companies," says Thorburn.
This finding also applied to companies with only male board members.
Nor did the finance researchers find anything to indicate that introducing the quota for women had destroyed values.
Thorburn and colleagues created equity portfolios comparing companies having exclusively male board members with companies that already had women on their boards before the quota was introduced.
"We found no difference in the long run. The companies did neither better nor worse after changing the composition of the board," Thorburn says.
Absolutely no effect on profitability
A prime argument for imposing a gender quota law in Norway was the fact that it was said to increase profitability. Diversity was supposed to pay off.
When the law was set in motion, research reports streamed in, but the studies were split. Some showed increased profitability after the change in the law, while others showed less profitability for these companies.
Some studies documented a positive relationship between female board members and profitability.
"But this link doesn't imply a causal connection", says Thorburn.
"It's possible that profitable companies are more inclined to seek out female board members – or that women are more willing to accept board positions in well-run companies," she says.
Thorburns own study found that the rule change had no effect on how the value of the companies developed.
The researchers compared the operating results of the listed companies with ordinary AS companies, which were not covered by the gender quota law.
"We found no differences in operating profits over time. The imposed female quota had no effect on companies' value development," says Thorburn.
Gender diversity on the boards thus had no real impact on the companies' profitability.
Do women lack experience?
Many people were concerned about whether the gender quota for women would hamper shareholders' 'free choice' and perhaps weaken the boards' efficiency.
If women lacked the necessary qualifications, it could weaken the board's ability to provide good advice to management.
The counter-argument was that recruitment to the boards was traditionally limited to a male network, overlooking potential female candidates who could have given the board broader experience and knowledge.
A women's quota would force companies to cast a wider net when looking for directors and board members. Many believed this would increase the companies' profitability.
Thorburn and her colleagues investigated whether the law resulted in experienced men being replaced by inexperienced women. They found that the women did have less top management experience.
However, the male board members being replaced were those with the least experience, so the overall experience level of the board remained relatively constant.
Another concern was a lack of qualified women. A lot of people feared that the few experienced women would be on so many boards that they would be too busy to do a good job.
"We found no increase in the number of board positions each individual board member had," says Thorburn.
Did companies flee the stock market?
In 2010, Aftenposten wrote that more than 300 ASA corporations (equivalent to the British PLC, Public Limited Company) had disappeared since 2002.
A survey by Norway's Institute for Social Research showed that 31 per cent of the companies pointed to the gender quota law as the reason for their ASA to AS (equivalent to Ltd) company conversions.
"It's sad if so many men are worried about including women on their boards that they would rather convert their companies", said conservative politician and the man behind the quota law Ansgar Gabrielsen to newspaper Aftenposten (link in Norwegian).
According to Thorburn however, this is not what happened. The companies that lost their listing on the Oslo Stock Exchange went bankrupt or were delisted due to acquisitions, according to the professor of finance.
Pulling out of the stock market is complex and expensive, so it's unlikely that companies would choose this way to avoid a few women on the board, Thorburn believes.
In fact, the net growth of new companies on the Oslo Stock Exchange increased through 2007, when the law became binding.
Pension fund exerting pressure
Norway's Government Pension Fund Global, which most people call the Oil Fund, is now exerting pressure on foreign companies in which they own shares, in order to increase the proportion of women on corporate boards.
If less than 30 per cent of board members are women, the Oil Fund encourages companies to set targets to increase that number.
"The Oil Fund's mandate is to increase returns and be a responsible owner. Since gender diversity on the boards doesn't affect returns, I don't think the fund should use its power to accelerate this in other countries," Thorburn tells NHH Bulletin.
Norway was first to implement gender quota law
In 2003, Norway became the first country to introduce a quota of at least 40 per cent women on the boards of listed companies.

The quota was a political means to raise the gender balance in business. At that time, only five per cent of these companies had a female top manager.
The companies had two years to improve their gender balance. If they did, the quota would not be implemented.

By December 2005, the proportion of female top managers had only reached 15 per cent. The women's quota was introduced, and companies had two years to implement it.

Source: Karin Thorburn / NHH
Look to Norwegian research
Now we're seeing the same unrest among investors in the US as happened in Norway nearly 20 years ago. The regulation on women's representation on corporate boards includes the 600 largest companies in California.
In addition, the American Nasdaq stock exchange has decided that all companies traded there must have at least one woman on their board.
If they do not, Nasdaq takes a 'comply or explain' approach and requires companies to explain why they do not meet this diversity benchmark.
Thorburn believes that the importance of women being represented on boards goes beyond thinking about financial impacts and results. It's about keeping up with the times.
Not profits, but core values
"People's values are changing. In order to attract capital from individuals and other capital owners, institutional investors like Goldman Sachs Asset Management and others have to respond to changes in people's preferences," she says.
Companies can make these changes to the boards to show that they are modern and up to date, at no cost.
Thorburn believes the focus on gender balance on boards reflects a trend in society that is about embracing diversity.
Many customers are increasingly demanding that their wealth be invested responsibly and in line with their personal values.
"Personally, I'm for more diversity. White men have traditionally had almost exclusive rights to positions of power in the private sector. This isn't about increasing value, but about core values," says Thorburn.
Reference:
E. Eckbo, K. Nygaard, K. Thorburn: Does Mandatory Board Gender-Balancing Reduce Firm Value? Presented at the 28th Annual Symposium at the Institute for Law and Economic Policy in 2022, will soon be published in the Harvard Business Law Review.
———
Read the Norwegian version of this article at forskning.no