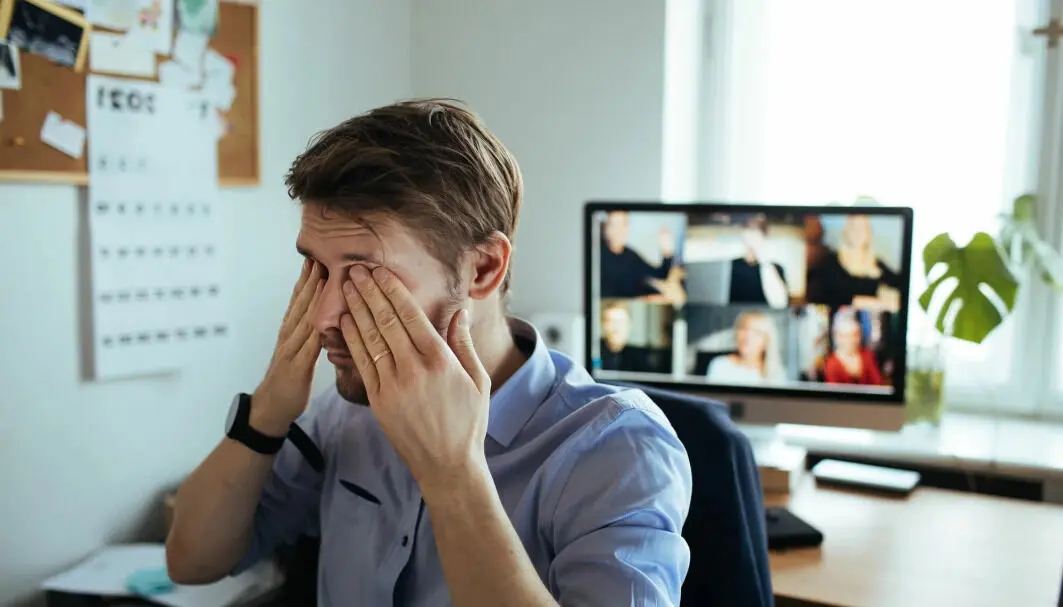 Tired employees are more exposed to bullying
Employees who were tired more often stated that they were bullied in the workplace more often than those who were well-rested and alert. It's important for management to have routines for handling such conflicts, a Norwegian researcher says.
Stress and trouble at work can have a negative impact on sleep.
And if you go to work tired, it can weaken your concentration, focus and performance.
This can annoy colleagues.
Fatigue and conflicts with colleagues can in turn reinforce each other and become a vicious circle.
Now researchers in Sweden have looked more closely at how this is connected.
Researchers at STAMI in Norway have contributed to the study, which was recently published.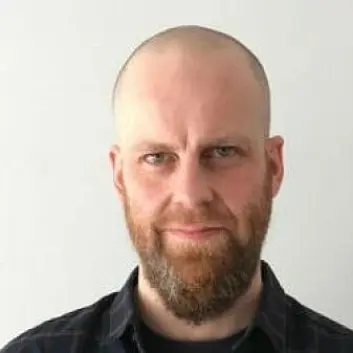 Fatigue increases the risk of being bullied
In a survey, almost two thousand Swedish employees were asked questions about how alert they feel at work, and whether they have experienced being bullied by colleagues or bosses.
It is easy to imagine that you can get sleep problems from being bullied, but researchers found a surprising result.
It seems that fatigue comes first. Tired employees have a greater risk of feeling bullied.
"Those who were tired more often experienced episodes of bullying at work," says Morten Birkeland Nielsen.
He is a professor of psychology and a researcher at STAMI, the National Institute of Occupational Health.
The researchers established this by looking at changes in the same people over time. They did not find a connection in the data the other way around:
Those who were exposed to bullying were not susceptible to changes in fatigue.
"This may be because we used a long time interval between the points of measurement. Fatigue as a result of bullying probably happens faster," says Nielsen.
Frictions and misunderstandings
Nielsen believes there may be many reasons for why those who are tired are more exposed to bullying.
When you are tired, it affects how you perform work tasks. You may have poorer concentration, and you may be a little slower at solving tasks.
"This in turn can lead to an increased level of conflict in the workplace," Nielsen tells sciencenorway.no.
Colleagues may believe their tired colleague isn't doing the job well enough, which in turn can lead to friction.
"However, it may also be that tired employees develop a lower tolerance threshold. They may misinterpret statements and more easily perceive signals incorrectly," Nielsen adds.
Many forms of bullying
Bullying means being exposed to repeated harassing acts over time, where the victim experiences an imbalance of power between themselves and their bullies. This makes it difficult to defend oneself against the actions.

Bullying can include verbal attacks, being slandered or socially excluded. There may also be actions aimed at work, such as being put to work below your competence level. Or to be left out of information that is necessary to solve specific tasks.

Bullying can also happen digitally, such as being left out of e-mail communication, not being invited to digital meetings, or being ridiculed on social media.
Source: STAMI
Most vulnerable
Researchers have long known that noise and pollution in the workplace can be damaging to your health.
But another Norwegian study from the University of Stavanger in 2020 gave more answers to who is most vulnerable (link in Norwegian).
It showed that women, those who lack education, and those who work outside normal working hours and normal places of work, have a greater risk of health problems and being on sick leave.
High demands at work is not necessarily a bad thing.
"But employees with high work demands and little impact on their own workday can be especially susceptible," said researcher Randi Wågø Aas at the University of Stavanger.
Employees should be allowed to manage their workday themselves, if possible, she believes.
"Employees who have high work demands are put in a vulnerable position if this decision-making space is reduced," Aas warns.
Difficult work environment
Employees who experience stress at work and feel they lack the resources to perform the job as expected can easily feel unwell and tired.
"A lot of this comes down to organisation and levels of support given in the workplace," Nielsen emphasises.
Researchers believe these relationships are intertwined and can reinforce each other.
A poor working environment can exhaust employees, which in turn can lead to an escalation in disputes between employees.
Asked 1,800 employees
The researchers asked several questions about the situation of employees in the workplace to a representative, national sample of Swedish employees from various industries.

Participants were asked various questions about fatigue and bullying and were then sorted on a scale from 1 to 7, where 7 was a high degree.

The employees were extracted from registers at Statistics Sweden, the Swedish central statistical office.

The forms were sent out in two installments at 18-month intervals. In the first round, 1,853 people answered, and in the second round 1,095 people answered.
Source: Morten B. Nielsen, STAMI
Researchers cannot say whether there are certain industries that are more prone to fatigue amongst employees than others, based on these figures.
The survey was conducted among a representative sample of all industries in Sweden.
A Norwegian survey of bullying shows that employees in kindergartens, the construction industry, and the hospitality professions are more exposed to bullying than others.
Good conflict routines reduced the risk of bullying
Researchers have also investigated how the workplace's handling of conflicts affects both tired employees and workplace bullying.
In workplaces with good conflict management, this moderated the relationship between fatigue and subsequent bullying.
"Managers in the workplace must be aware of, and have routines for handling conflicts that bullying constitutes," Nielsen says.
This applies to managers at all levels.
Employers must be clear about what they tolerate when it comes to conflicts.
Conflicts are not necessarily negative in themselves, Nielsen emphasises.
"But managers must have routines, guidelines and tools for dealing with staff conflicts such as bullying," he says.
It can also act as a buffer if a tired person provokes aggression from employees.
3.5 per cent are bullied at work
In Norway, 3.5 per cent of all employees report that they are exposed to bullying in the workplace at least once a month. That amounts to about 90,000 people.
2.4 per cent are bullied by colleagues, while 1.9 per cent are bullied by managers. Some experience bullying from both colleagues and managers.

Hospitality professions, construction work, and kindergartens have the highest proportion of employees who state that they experience bullying at work.
Source: Faktabok for arbeidsmiljø og helse 2021 (Fact book for working environment and health 2021)
Can prevent people from resigning or becoming sick
Researchers already know that employees who are bullied look for new jobs.
"High turnover in a workplace is expensive. Many who are bullied also risk being on sick leave for a long time and in the worst case, may not be able to work again," Nielsen says.
Therefore, the finding is important for both employees and employers, the researchers believe.
It is important to find ways to help employees reduce fatigue. Additionally, managers should consult everyone from employees to union representatives and trade unions to ensure good occupational health, the researchers believe.
———
Translated by Alette Bjordal Gjellesvik.
Read the Norwegian version of this article on forskning.no
Reference:
M. Rosander and M. B. Nielsen Workplace bullying and tiredness at work: A cross-lagged prospective study of causal directions and the moderating effects of a conflict management climate. Journal of Occupational Health, 2022. https://doi.org/10.1002/1348-9585.12327