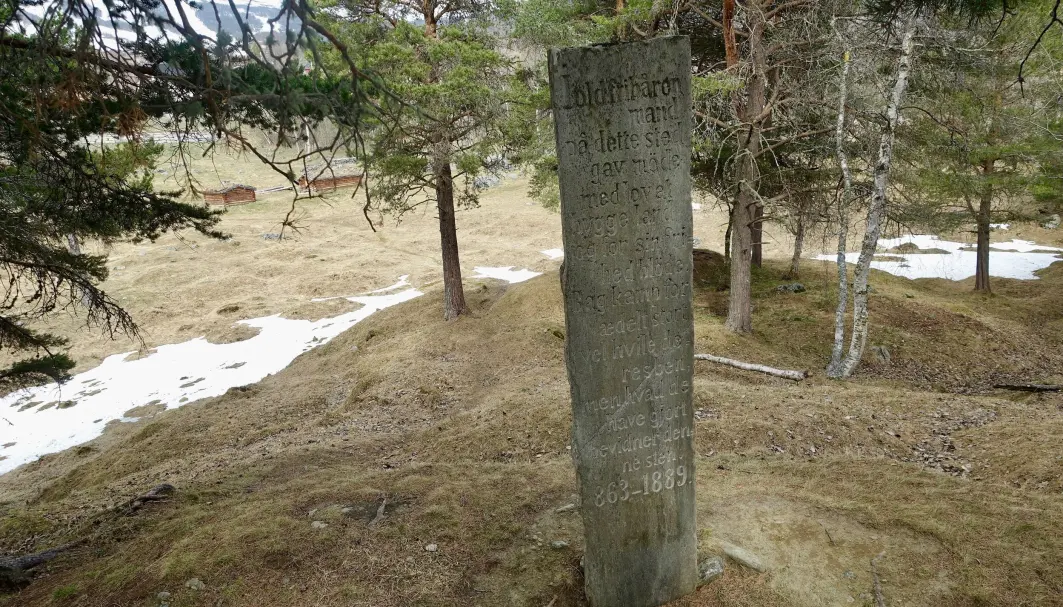 Badger might have been behind "looted" viking graves in Norway
Someone, or something, has "drilled" deep holes into 17 Viking graves.
"This is unbelievable", says county archaeologist Kristin Prestvold to the local newssite OPP.
The Viking graves in Vang in the municipality of Oppdal, are part Norway's largest burial sites. It contains more than 700 registered burial mounds. The deep holes were discovered on Wednesday morning, the 5th of November.
The holes vary in depth and seemed to have been made using a specialized drill, according to early reports. Prestvold and two colleagues visited the site on Tuesday, without noticing anything out of the ordinary.
"The digging must have happened Tuesday night or before dawn on Wednesday", says Prestvold.
Thora Nyborg, conservator at the University Museum of the Norwegian University of Science and Technology (NTNU), says the perpetrators may have gotten away with valuable items.
"This is terrible! Many organic finds have been lost, and items may be lost when air enters these graves", says Nyborg.
The looting was reported to the police, but the report was dismissed after new information came to light.
"It looks like a badger is behind this", says Sjur Vammervold from Oppdal municipality to Norwegian newspaper Dagbladet.
"At least it wasn't a human. The badger is pretty innocent and probably has other things in mind than a human looter", adds Vammervold.
Updated 08. 11. 2020.
Translated by: Eivind Nicolai Lauritsen