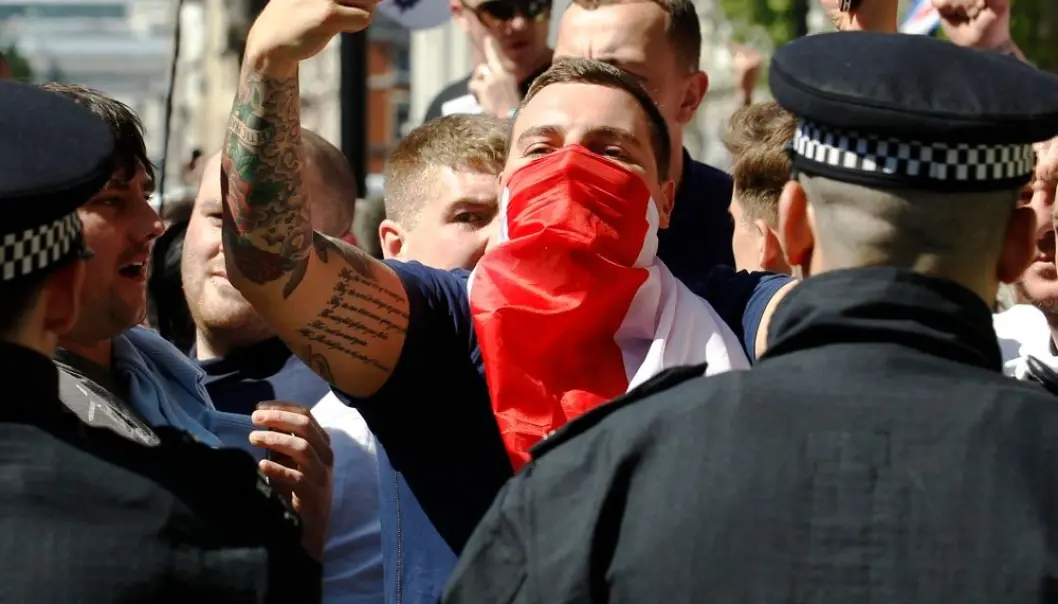 More extreme right violence in Sweden and Finland
Right-wing extremist groups are mobilising in many parts of Europe. In the Nordic countries, the upswing in Sweden and Finland is particularly worrisome.
This concern is expressed by Jacob Ravndal. He is doctoral research fellow at the Norwegian Defence Research Establishment (FFI) and researches ultra-right extremist circles in Europe.
FFI registers extreme right violence and terror in Europe, including Russia.
Quiet in Norway
Researchers at FFI do not consider Norway to be afflicted with much violence from the extreme right.
"In Norway, right extremists had a militant period in the 1889s. There were several violent episodes," says Ravndal.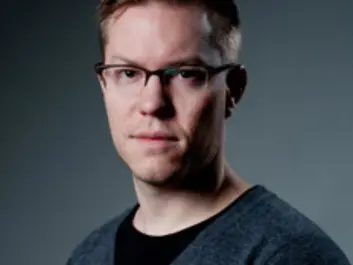 "But both before and after Anders Behring Breivik and his terror attack on 22 July nearly three years ago there has been little right extremist violence in Norway. We see this in comparison with other countries.
More in Finland
Research conducted at the Police University College in Finland shows a mounting willingness for extreme right groups to resort to violence
Ravndal thinks the Finnish researchers' sources are credible on this count
"Large amounts of data from the Finnish police have been analysed. For years they have maintained a comprehensive registration system for this type of crime.
More in Sweden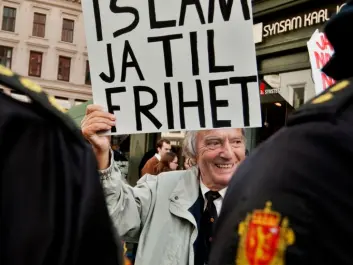 Neo-Nazi groups mobilise intensely in Sweden. The prime source of information about right extremists comes from the antiracist organisation Expo.
"It's worth noting that Expo is an interest group," stresses Ravndal.
"Expo can thus be giving a political slant on reality. But the organisation is known for being reliable."
They report a clear rise in racist propaganda and demonstrations in the past few years.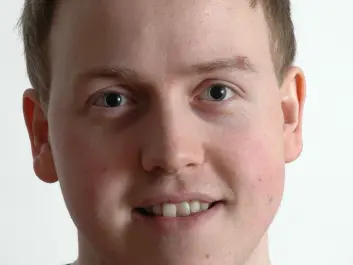 "This is happening after Sweden, just like Norway, experienced a decline after the 1990s."
Ravndal says in particular that the organisation Svenska motståndsrörelsen [Swedish Resistance Movement] has been mobilising a great deal lately.
"In recent years militant right extremists in Sweden have been involved in several killings of foreigners and political activists whose views run counter theirs.
Combining sources
Researchers on right-wing extremism use several types of sources. One of these is serious incidents registered by the police.
But they also make use of less official sources of data, such as lists compiled on political activists by Expo and other interest groups.
By combining various sources, researchers aim to expose patterns in violence and activity which otherwise might not be so easily seen.
Difference in monitors
Ravndal thinks right-wing extremism is a demanding field of research.
One challenge involves the disparate ways that different countries in Europe register activities.
"In Great Britain thousands of episodes of hate crimes are registered annually. But such things as racist graffiti or epithets uttered on the street can be registered in the same category as violent attacks. Other countries report much less, and in some cases nothing at all.
Hate crime is a general term for crimes carried out against people on the grounds of their sexual orientation, gender identity, religion, ethnic origin, disabilities or similar types of status.
Is low unemployment Norway's secret?
Ravndal and his colleages at FFI have also looked into the issue of why there is so much right-wing extremist violence in Sweden and Finland, and Russia in particular, and why this isn't seen so much in Norway.
"We plan to implement fieldwork in which we interview researchers, activists and counter-activists. The research will mainly be done in the Nordic countries and Russia, but eventually it will also include more countries in Western Europe, such as Germany, Italy and France."
They will try to determine for instance whether there are connections between the variations of violence levels in the different countries and structural factors such as unemployment rates, net immigration and the effect of economic recession and depression.
Some strange mixes in Europe
Ravndal plans to carry out studies of militant groups which have mushroomed in Europe: Autonome Nationalisten in Germany, CasaPound in Italy and Génération Identitaire in France.
These three groups have mobilised thousands of activists on the internet and hundreds in the streets. Many young people are fascinated by their rhetoric, which often mixes a cocktail of elements from the political right and left, according to Ravndal.
"Some of these groups are engaged in housing squatting. Some have the Marxist revolutionary Che Guevara as an ideal, while simultaneously being open fascists."
Explosive in Bulgaria and Poland
Lars Erik Berntzen, who studies counter-jihadism at European University Institute in Florence, says that some organisations and websites he has researched are striving to establish a positive image and identity. Many for instance proclaim support for the rights of women and homosexuals, express concerns about democracy and tout their backing of Christian values and culture.
Contra-jihadist groups received scads of attention after the terrorist attacks in Norway on 22 July 2011, because Anders Behring Breivik had contact with them. These groups maintain a strong focus on Islam and Muslims and the need to resist jihadists.
The English Defence League is the largest of such groups.
Norway has seen groups organised under the banner of "halting the Islamisation" of the country, but these have splintered into factions.
Bulgaria and Poland, however, have had an explosive growth of such groups, according to Berntzen.
Hard assess violent potential
Not all contra-jihadist groups promote violent or anti-democratic solutions. But Berntzen says a lot of individual persons openly advocate violence, including on their websites.
None of the larger groups or websites currently trumpet violence. So this makes their potential for involvement in violence hard to gauge.
A study made in the UK in 2012 showed that slightly more than 70 percent of the members of the English Defence League consider violence inevitable. Some 38 percent felt that violence against extremists is legitimate. Only five percent said they would personally be willing to engage is violence.
Less organised violence
FFI researcher Jacob Ravndal thinks that the organised form of right-wing extreme violence and terror have clearly seen a decline in Europe since WWII.
"But when it comes to unorganised group violence linked to subcultural networks, the level is stable. However, we certainly need to be aware that there can be a lot going on beneath the radar here."
------------
Read the Norwegian version of this article at forskning.no
Translated by: Glenn Ostling
External links
Related content