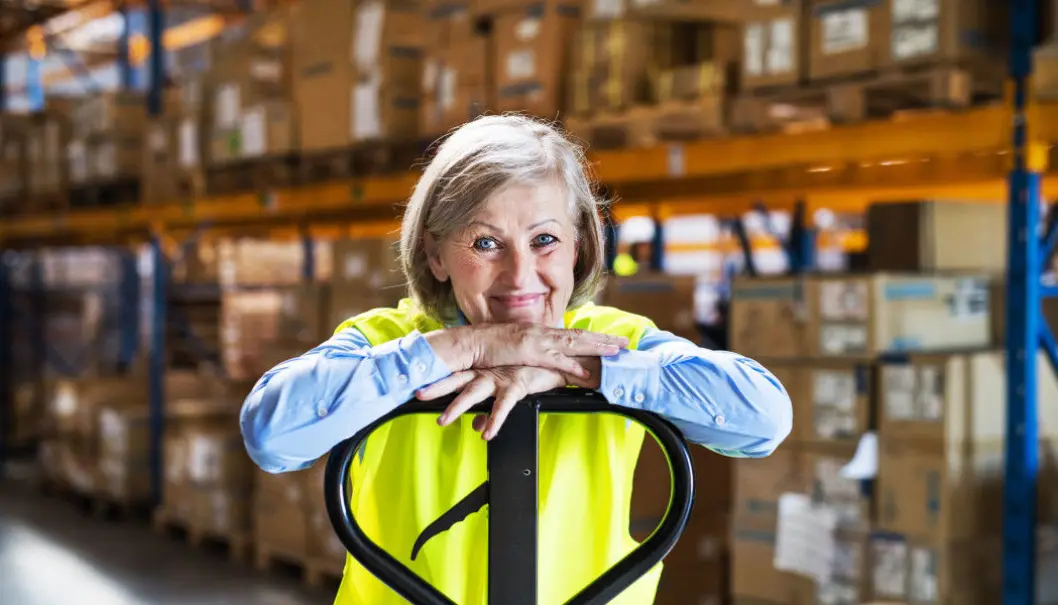 Older workers feel less tired than their younger colleagues
Many Norwegian managers believe their older employees are tired. But they are wrong. Older employees feel much more energetic than their younger colleagues, according to new research.
Norwegian researchers asked business executives in 19 companies to describe the efforts of their older workers.
They almost only heard praise.
Older employees rarely miss work. They are very knowledgeable. They are very loyal and highly responsible. They are very dedicated and committed to the job.
But the managers also replied that their older employees are often tired.
They are tired of doing the same tasks for years on end, of constant reorganizations, of new demands and of doing the same things year after year.
The managers said the reason they didn't have more employees in their sixties was because many were so tired that they left. That's what the managers said, anyway.
What the workers said
This assertion made the researchers curious about what working people themselves thought.
"We thought it was a little strange that healthy workers in their sixties should be more tired than their younger colleagues. After all, many younger people have a hectic everyday life with toddlers or teenagers in the house. That made us want to dig a little deeper," said Katharina Herlofson.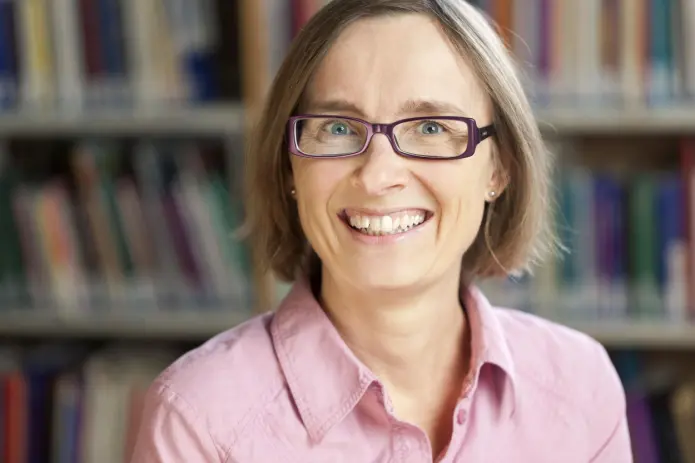 Herlofson conducted the study with her colleague Tale Hellevik at the Norwegian Social Research Institute (NOVA) at Oslo Metropolitan University. The study was published in the latest issue of the journal Søklys på arbeidslivet, Searchlight on Work.
The researchers had data from a large study on life cycle, ageing and generation (NorLAG). As part of this study, people were asked in a telephone survey: "How much of the last four weeks have you felt full of energy?"
The answers revealed a surprising fact.
"When we looked at working adults, we found quite obvious differences between age groups. Older workers said that they were full of energy to a much greater extent than younger workers," she says.
Maybe only energetic older workers remain on the job
Herlofson believes this can be explained in several ways.
It may be that feeling tired increases the likelihood of leaving the workforce. If only older workers with the most energy stay on the job, this may explain why older workers in the survey said they were less tired than younger workers.
But it may also be due to people's life situations. Many young people experience raising toddlers as challenging. The same applies to the period in which a person's parents need help. Older workers often have adult children and parents who have already died.
It is also possible that having years of work experience makes you less tired, the researchers say. Older people may be better at more effectively organizing their tasks than younger workers.
People outside the workforce are often tired
When the researchers looked at everyone, including people who were not working, they found no correlation between age and fatigue. But when they included health status in the analysis, they found that older people still seemed to be less weary than their younger counterparts.
People who are outside of the workforce are more tired than people who work, the study shows. This is true regardless of age, but the difference between working and non-working people is somewhat greater among younger people than among older people.
Confirmed by other research
This study doesn't give researchers the ability to say anything about the development of fatigue over the course of a person's life.
Nor can they say anything about the fact that different age groups have different relationships to tiredness. Maybe people of different age groups look at weariness differently? It may be that people of different ages answer questions in surveys differently, the researchers caution.
However, the Senior Political Barometer from the Centre for Senior Policy also supports the results of this study. The last round of the survey included the question, "Does your job make you tired?" The responses showed that people over 60 were least likely to experience fatigue from work.
The results are also confirmed by international research, including from the USA and Denmark. In these studies, the entire population was included, regardless of occupational activity. However, one strength of the Norwegian study is that there was a distinction between those who were in the workforce and those who were not, Herlofson said.
Is it too easy to describe someone as "tired"?
Why do managers describe older employees as tired?
Herlofson thinks it may be a little too easy to use the term "weariness". Some older people have less desire to work and less motivation. It may be easier to confuse these feelings with weariness for this age group than for younger age groups.
"If that's the case, managers could try to recharge their employees by offering them new jobs, for example, and not just thinking it's time for them to quit," Herlofson says.
But a study of around 3,500 businesses in six European countries shows that if there is a choice between encouraging career development and training or early retirement, managers preferentially chose the latter.
The researchers believe that there may be some companies that consider it an advantage that older employees retire sooner rather later, if they are going to quit soon anyway. Then the management can plan ahead and recruit new employees.
More than half of the 65-year-olds have quit
Elderly people represent an increasing percentage of the population in Norway and across the globe. As a result, many countries are seeing a significant increase in the cost of retirement pensions and health and care services. Society would consequently benefit if more seniors work longer.
In 2011, Norway's pension system was reformed, and in 2015 the country's working environment law was changed to make it easier for people to work after their 70th birthday.
These political changes have had an effect. Employment among those over 62 has increased in recent years. But it is still common for people quit their job well before they turn 70.
More than half of all 65-year-olds have already left the workplace. The same is true for 80 per cent of 70-year-olds.
"Based on this study, the oldest employees appear to be attractive employees. So there should be good reason for companies to keep them," says Herlofson.
———