Eldercare workers feel invisible and underappreciated
More than 40 per cent of health professionals who work in the eldercare sector in the Nordic countries have seriously considered quitting their jobs. Lack of recognition is an important reason.
Sunday 29 August 2021 - 04:31
Eldercare workers have one of the most important tasks in our society. Yet they themselves experience being invisible to many of the rest of us.
Although politicians in Norway, Sweden, Denmark and Finland regularly speak highly of them in speeches, eldercare professionals do not feel seen by politicians either.
These findings stem from a new study carried out in all four of these Nordic countries.
Around 3 700 Norwegian, Swedish, Danish and Finnish eldercare workers participated in the survey.
What does job recognition mean?
Providing care to the sick and elderly every single day is hard work, both physically and mentally.
Many people say they want to quit their jobs because they are tired, according to several previous studies.
In this new Nordic study, researchers investigated what recognition means for the motivation of eldercare employees – and how this is related to the desire to quit their job.
Little research on the topic exists to date.
Few feel highly valued
The researchers asked Nordic eldercare employees if they feel valued by top managers and politicians in their municipality.
One third of the respondents answered that they do not feel valued at all.
Only a few feel highly valued or quite valued.
Only a minority experience that the work they do is especially appreciated when they read or hear about themselves and their colleagues in the media.
The researchers found that there is an independent association between a perceived lack of recognition by society and care workers' desire to quit their job.
This means that among eldercare workers who have seriously considered leaving their job, they are dissatisfied with more than only the tangible aspects of their work situation.
Some difference between countries
The proportion of respondents who reported that they have seriously considered quitting during the past year varies somewhat between the Nordic countries.
At 52 per cent, a majority of Sweden's eldercare workers had considered taking this step.
In Denmark it was 42 per cent and in Finland 38 per cent. In Norway, the percentage was 34 per cent.
Growing proportion of eldercare workers wanting to quit
The NORDCARE survey, of which this study is a part, collected data in 2015.
The study was also conducted in 2005, using the same questions. This ten-year period saw a significant increase in the proportion of eldercare workers who wanted to quit their jobs.
Only unionized workers participated in the study to make it easier for the researchers to recruit the participants.
"Given our recruiting process, we believe we've received answers from a stable core of employees who work in eldercare," says Mia Vabø, who is a researcher at NOVA, the Norwegian Social Research Institute at OsloMet.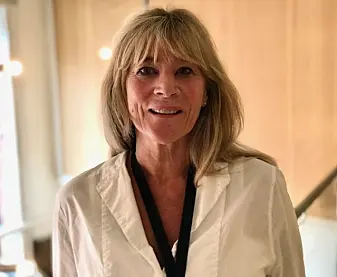 Appreciated by the elderly
Vabø has been researching eldercare for years. She has spent time with eldercare employees who work with people who live at home.
She was struck by how well received the caregivers are by the older patients.
"I've seen a lot of touching scenes. Eldercare workers are received like angels," Vabø says.
The NORDCARE survey figures confirm her observations. The eldercare employees feel valued by those who receive their services. Up to 90 per cent of employees confirm this finding. Almost no one answers that they do not feel valued.
Just as many eldercare workers also experience that they are highly valued by their colleagues at work.
"It's a paradox that eldercare workers experience their work as very meaningful at the same time as it isn't appreciated by society at large," says Vabø.
"Employees' well-being and recognition in everyday life is probably why so many continue in their jobs," says Vabø.
Healthcare workers forgotten by the media
When the media reports on poor conditions in eldercare, nurses are often the focus, says the OsloMet researcher.
"But the largest occupational group that works in eldercare are the healthcare workers. They're the frontline staff and have the most contact with the elderly. But these employees are far removed from the public discourse," she says.
Iren Luther is the section leader for health and social affairs in the trade union.
She agrees that when the media cover care of the elderly, it is almost always employees with higher education who are mentioned.
She believes this characterizes the attitudes of the rest of society towards healthcare workers.
"A lot of people believe that this is an occupational group that has little knowledge and education. But that's not the case. People who work in these jobs need to know a lot," says Luther.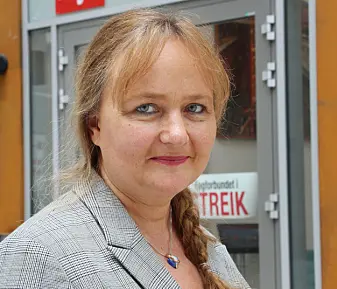 Has the pandemic changed anything?
This study was conducted using information gathered several years before the pandemic.
Both Vabø and Luther are curious about whether the attention received by eldercare staff during the pandemic might have changed society's attitudes towards them.
"During the pandemic, a lot of people could really see just how important the various eldercare occupational groups were. So a new study now would be interesting, to see if there've been any changes," says Luther.
Vabø and her colleagues were recently denied funding for just such a follow-up study by the Research Council of Norway.
Norway employs the most part-time staff
Through previous studies, Vabø and colleagues at OsloMet have been struck by the amount of staff turnover in eldercare. Luther believes this is an important reason why municipalities are struggling to recruit to these professions.
Many of those who come and go are trained healthcare workers.
They thrive in their occupation, in great part due to the good support from their colleagues and the elderly. Many employees want full-time work, but they often have to settle for a small part-time position.
Analyses from this Nordic research project show that Norway tops the Nordic region when it comes to small part-time positions for healthcare workers. Two out of three work short part time shifts.
Norway is also at the top of the list when it comes to involuntary part-time work, which is staffed primarily by the youngest workers with low seniority. Many of them are in a phase of life where they need to establish themselves and have major financial concerns.
"When you can't pay your bills, it's natural to consider quitting your job. Especially when you're always waiting for a phone call to get whatever shifts are available," says Luther.
Could make it happen
Vabø points out what is particularly problematic is that we really need the youngest workers for the future, and they're the ones who are disappearing from these professions.
The widespread part-time work is a structural problem that politicians could address. Vabø and her colleagues wrote about this earlier in a Fagbladet (union) article and an article in the newspaper Aftenposten.
You can't create a professional environment when so many people work part-time, Vabø believes.
"It's fun to see how well a nursing home can work if you have stable staffing. We've seen examples of this in previous studies where we were close to people's everyday work in several nursing homes," she says.
"The key is to take care of the employees and recognize the importance of building professional communities where employees can learn from each other," Vabø says.
A lot of talk
Luther notes that politicians have done a lot of talking about the problem – in current and previous election campaigns. But often that's as far as any action goes.
"Lots of measures have been proposed by several governments, including the current one. But it seems that the will to do something that could make a difference is weak – that is, to do something about the municipalities' financial situation," she says.
Luther believes the explanation for the researchers' findings – that so few employees engaged in eldercare feel valued by society – lies precisely here.
She believes eldercare workers have lost faith that the politicians will find solutions to their problems.
"A lot of eldercare employees work themselves sick and are on long-term sick leave and disability benefits. If more of them had full-time positions, a greater number could wield more influence and would enjoy their jobs more," she says.
Translated by Ingrid Nuse.
Read the Norwegian version of this article on forskning.no.
Source:
Jon Ivar Elstad and Mia Vabø: Lack of recognition at the societal level heightens turnover considerations among Nordic eldercare workers: a quantitative analysis of survey data, BMC Health Services Research, July 2021.