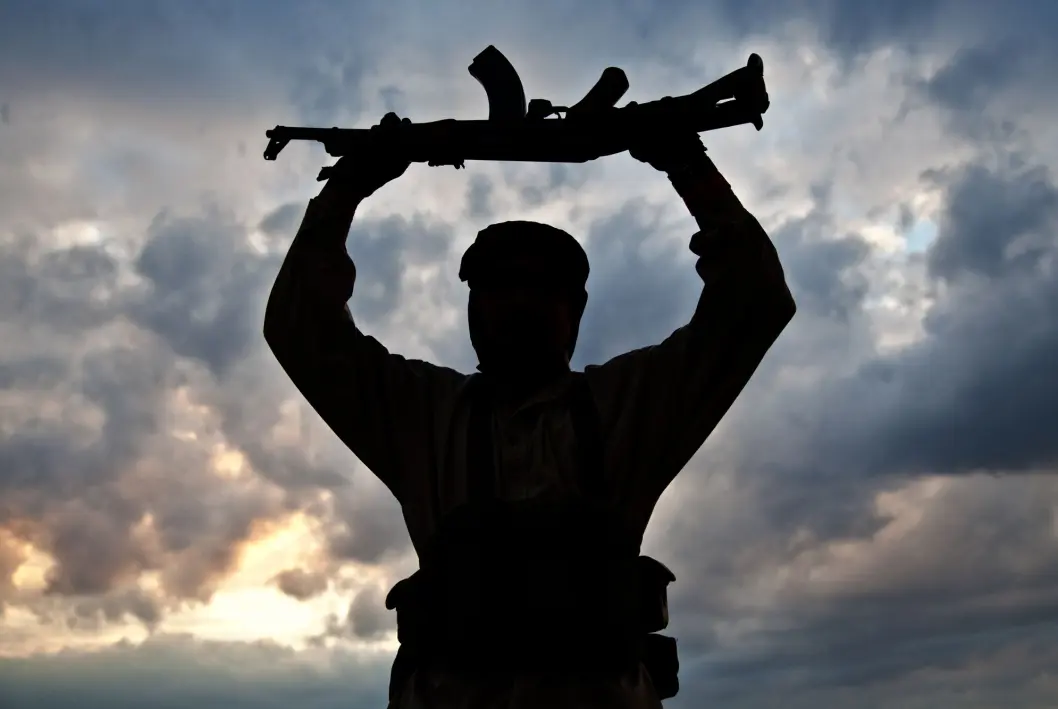 Why don't more people become angry and violent?
Many people in the world have a thousand reasons to be angry. Nevertheless, only a small minority actively embraces radical, violent ideas, says researcher Morten Bøås.
For several decades — and especially after 11 September 2001 — there has been a great focus on radical ideas. Especially Islamic extremism.
At the same time, this focus has created a blind spot, Morten Bøås, a researcher at the Norwegian Foreign Policy Institute (NUPI), believes.
"There is also considerable local resistance to radical ideas in many places around the world. The vast majority try to avoid and resist these ideas," he said.
But this resistance is often overlooked, the researcher believes.
Bøås is head of the Norwegian contribution to a large research project on violent extremism, called PREVEX. You can read more about the project on the NUPI website.
New findings from the PREVEX project were recently presented at an event.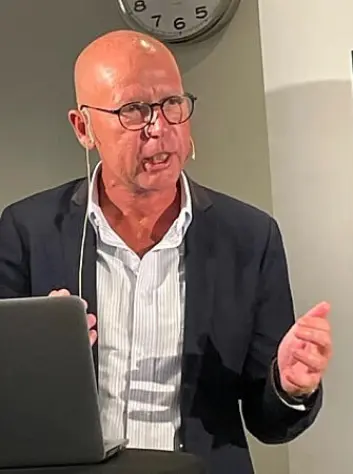 In Norway, too
The project, which has 13 international partners and is funded by the EU's major research programme Horizon 2020, is trying to answer this slightly unusual question:
Why aren't more people being radicalized?
The researchers are exploring a concept they call "radicalization-promoting" environments.
These are environments with a number of factors that can make people susceptible to violent radical ideas, such as poverty, marginalization, feeling like outsiders and a lack of jobs and opportunities.
These kinds of environments are found in many locations, including in European cities and to some extent in Norway.
Countries with fertile ground for radicalization
In the project researchers are studying the Balkans, the Middle East, North Africa and the Sahel.
These are all areas with fertile ground for radical ideas.
But even here, where radicalization is most widespread, most people are not radicalized.
What makes a society resilient against radicalization? The researchers want to determine if there are any common features.
What creates resilience?
And they have found some factors that play a big role.
"This is about how different types of moderate religious views still set the tone in society, or leaders who think traditionally," said Bøås. "But it's not enough."
"Leaders must also appear to be acceptable, trustworthy and relatively uncorrupted. They have to deliver something that matters to most people," he said.
If all these factors are present, it creates a glue in society, Bøås believes. This constitutes a significant defence against radical ideas, he said.
Bøås named the moderately religious kingdom of Morocco as an example of a country where several of these characteristics are found.
Help from outside can be counterproductive
Several countries have initiated measures to try to prevent radicalization, but these efforts are often unsuccessful, Bøås said.
"We have a number of examples of countries, including countries that receive support from Norway, initiating countermeasures that work against their ultimate goal," Bøås said.
Mali is an example, he says. Here, the authorities see all young men in the Fulani ethnic group as potential jihadists.
"The only thing you achieve with broad and ineffective measures is more anger," he said.
The international community has also developed a number of programmes to prevent radicalization.
But a good part of what the international community has done to prevent radicalism hasn't hit the mark either, Bøås said.
When the international community implements different programmes, these programmes often contain Western ideas that don't have relevance to the local resistance, he believes.
"Sometimes these just make things worse," he said.
Lots of fertile ground in the Balkans
Kari Osland, a senior researcher at NUPI, is also involved in the project, primarily studying the Balkans.
Here, researchers have found mechanisms that promote radicalism to the highest degree. The glue that Bøås described isn't found here.
In many of Balkan societies, and especially in Bosnia, there are coincident dividing lines between ethnicity and religion. If you are Bosnian, you are probably a secular or religious Muslim. If you are Bosnian Croat, you are most likely Catholic. If you are Bosnian Serb, you are most likely Orthodox.
There is a low degree of trust between these ethnic groups. Much of this lack of trust is because politicians largely promote a rhetoric of hate that is influenced by the wars of the 1990s. The different ethnic groups have negative narratives about each other, says Osland.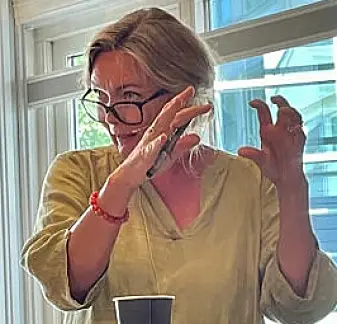 Not even in Bosnia
Despite all the conflicts in Bosnia, most people are not radicalized.
"Most people understand that rhetoric from the politicians is about shifting the focus away from their own inability to implement the policies they should," Osland said.
The resilience the researchers find in Bosnia is similar to what they find in the Sahel.
This is partly due to moderate, religious leaders who have a high degree of legitimacy and are not considered to be part of the corrupt system.
"We also see that the socio-economic situation in the villages matters a lot, such as in the degree of social cohesion, for example," she said.
Religion means little
David Hansen is deputy head of the Department of International Studies and Intepreting Development Studies at Oslo Metropolitan University (OsloMet) and a researcher at the Correctional Service of Norway Staff Academy (KRUS). He has studied radicalized young people, both in Pakistan and in Norwegian prisons.
Hansen has interviewed most of the Norwegians who went to Syria to join the terrorist group IS, who have since been convicted or are in custody.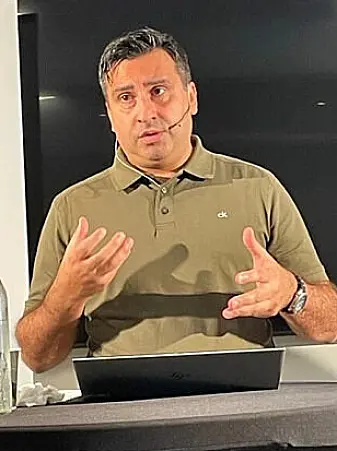 "It's easy to think that radicalization is about religion. But very few of these people know anything about theology. They only have tidbits of understanding. They connect what they know with their daily lives, which often involves smoking hash, taking cocaine and being with girls," he said.
The researcher recognizes much of this in what he has seen among right-wing extremists.
"The vast majority were extreme before they became extreme extremists. We are talking about minor offences, alienation, addiction and psychiatric issues," he said.
Family and network more important than action plans
Sveinung Sandberg is a sociologist and professor of criminology at the University of Oslo. He has studied radicalization among young Muslim street criminals in Norway.
Sandberg and his colleagues have identified factors that are important in promoting resistance to radicalization here as well. They interviewed young Muslims at a time when the Syrian war was raging and many people joined the terrorist group IS, also in Norway.
"We think that everyday resistance was perhaps the most effective against radicalization. It's more effective than religious authorities, the authorities' action plans against extremism or the municipalities' strategies," he said.
This resistance has a lot to do with friends, family and networks, he said.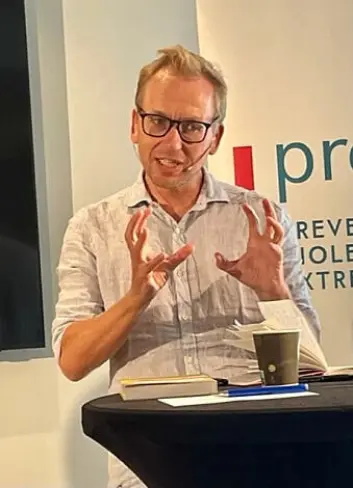 Must acknowledge, not criticize
Norwegian Prime Minister Jonas Gahr Støre's call this summer to moderate Muslims in Norway to distance themselves from extreme attitudes was unfortunate, Sandberg said.
Moderate Muslims in Norway are already taking responsibility, he said.
Ordinary Muslims do an important but hidden job every day against radicalization. They work in their immediate environment and among friends and family.
These efforts have already stopped many who wanted to travel to Syria to join war-efforts and radicalization processes, according to a five-year research project that Sandberg led, called "Radicalization and Resistance".
"If we want to do something about all forms of extremism, then we have to start by recognizing the efforts that are already being made," he said.
Family and friends important
Sandberg thinks greater attention should be paid to the resistance to radicalization, in Norway as well as abroad.
"We rarely talk about family and friends as resources, only as problems," he said.
The authorities should not tell people what to do to stop radicalization. Rather, they must support the processes that develop naturally, he said.
"If we talk about this, and study it with a different perspective, we can move forward towards building solid local communities. They are the ones who can do the most important work against radicalization," he said.
Translated by Nancy Bazilchuk
———
Read the Norwegian version of this article at forskning.no
------