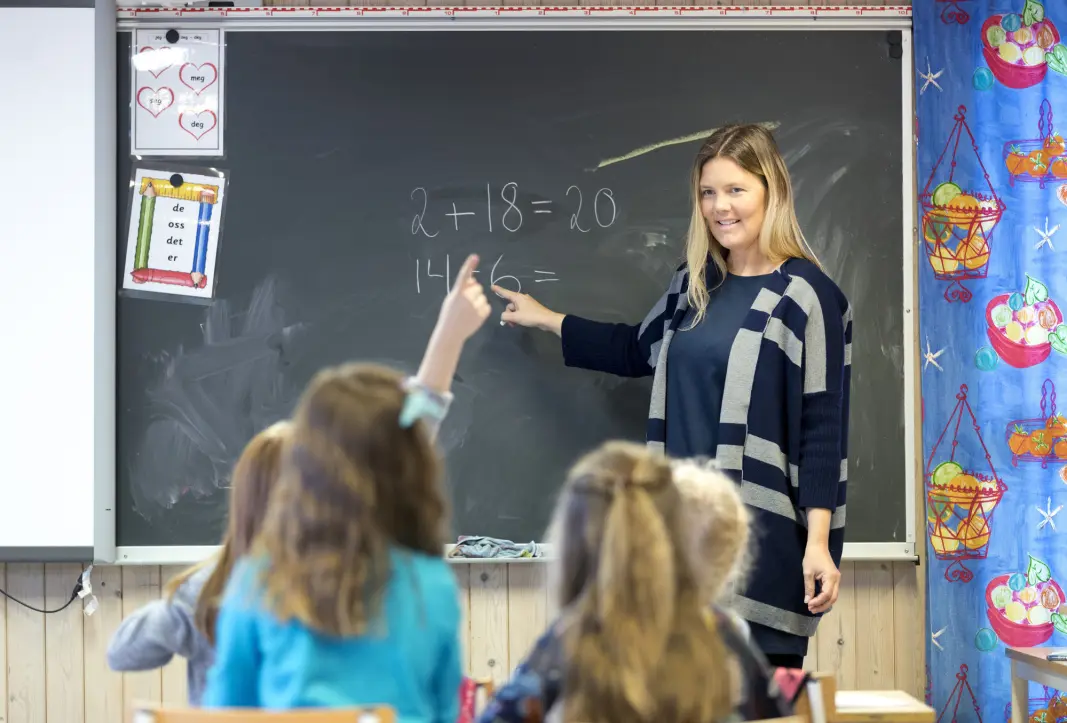 Fewer educators want to become school principals
Has the principal's job become so burdensome that no one wants it?
"Many principals find that their workload is so high that they don't have time to work on school development, which is what they enjoy most," says Marianne Takvam Kindt.
She is a researcher at the independent social science research foundation Fafo and recently published a report on the recruitment of school leaders in Norway. School leaders also include assistant principals, inspectors and department heads. Principals were the primary group that responded to the survey.
The survey shows that fewer people are applying for principal positions today. A municipality rarely receives more than five applications for an advertised position.
The problem doesn't lie with older principals, they usually want to stay in their jobs until they retire and can draw their pension. It's the young ones who don't want to.
With most principals being older and therefore due to retire before long, the recruitment challenges won't be diminishing anytime soon.
"The challenges of recruiting for the profession of principal will only increase in the coming years," Kindt warns.
"It's important that we help young, newly hired school leaders thrive in their jobs."
Bu why has it become less attractive to be a principal?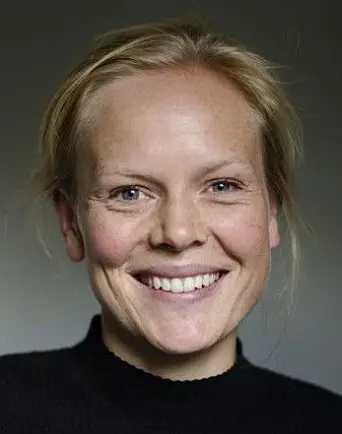 First among peers
To understand what has happened, we need to go back to the first decade of this century.
"Until 2000, the principal was a representative of the teachers as a 'primus inter pares' – the first among peers," says Professor Kim Gunnar Helsvig, an expert on school history at Oslo Metropolitan University.
Usually, the principal was a man who was educated and worked as a teacher for several years before he became the school principal.
He was also the school's spokesperson when dealing with school authorities and the general public. If the teachers had problems, the principal took up the issues.
"The principal was the person who fought the teachers' struggles with the system and represented the school publicly," says Helsvig.
The system was comprised of the municipality and the county authority, or a board of directors in the case of private schools.
Today, the principal role is different.
The decision makers are now called school owners, and the principal must report to them. School owners are governed by the Education Act passed in 1998.
What today's school leaders look like
More than half of all school leaders, including the principal, assistant principal, inspector and department head, are older than 50 years of age; 37 per cent are between 41 and 50 years old and the remaining 9 per cent are age 40 or younger.
Far more women than men are school leaders at 64 per cent, versus 36 per cent for men.
So a typical school principal tends to be older, often a woman, with a high level of education and usually also having a school leadership education.

Source: Mathilde Bjørnset and Marianne Takvam Kindt
The ensuing decade saw the creation of the Directorate for Education and Training, the Knowledge Promotion Reform, PISA education ranking, and also a national education programme for school principals.
More focus on management
In the book Nye lærer- og lederroller i skolen (New teacher and leader roles in schools), the researchers compare what has happened in schools with what has happened in the rest of the public sector in recent decades with the implementation of the New Public Management approach.
This approach to public service incorporates a greater focus on management, performance benchmarks, financial incentives and flexibility, where the idea is to renew the public sector and make it more efficient.
According to Helsvig, this model has had a negative impact on the role of school principals. He has previously been very critical of the PISA study, the OECDs worldwide study of how 15-year olds perform in maths, science and reading.
"In short, this approach means more performance management, results reporting and national tests in Norwegian schools," says Helsvig.
"And the principal is held accountable."
Squeezed between school and government
The principal has thus gone from being a representative of the teachers to becoming a manager responsible for results. The new principal is accountable to the municipalities and the Directorate for Education and has to show good pupil and teacher results.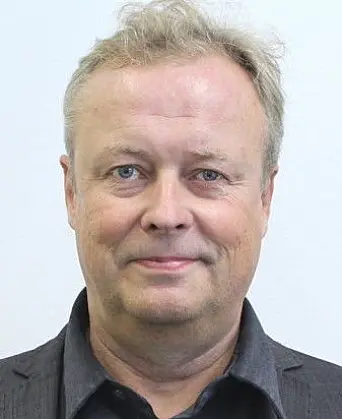 The principal's loyalty no longer lies only with the teachers and pupils, but also with the educational authorities, according to Helsvig.
"The principal no longer has a unique role as the teachers' main spokesperson, but has now become more of a representative of the school authorities to check that the school is performing well enough," says Helsvig.
"Now principals are squeezed between the teachers and the authorities," he says.
More responsibility and more tasks
"I also think principals have too many administrative tasks," says Helsvig.
His opinion is in line with the findings from the Fafo report, in which 1731 school principals responded to questions about the principal's position.
Eighty-nine per cent of the respondents reported that they totally or partially agree with the statement, "A school principal has too many tasks".
In addition, 75 per cent responded that they fully or partially agree with the statement, "I have too little time in my working day for professional development ".
"Several of the principals we interviewed said that they wanted to become school leaders because school development was one of their most enjoyable tasks. But many of them feel that there is little time for it in their everyday work," says Kindt Takvam.
Many also mentioned heavy work pressure as the most important reason for switching jobs.
Greater rights for students and parents
School researcher Jorunn Møller believes yet another reason has made the principal's position less attractive: an increased degree of juridification.
Students and parents have been given greater rights, especially following the last amendment of Section 9A of the Education Act, which passed in 2017.
The amendment delineates clearer requirements for what actions schools must take if someone experiences bullying, violence, discrimination or harassment at school.
In principle, this a good thing for schools, but it also makes it difficult to implement measures.
When parents file a complaint, the County Governor decides whether measures at the individual schools are good or bad.
"These decisions tend to happen without any dialogue with the school in question," says Møller, who is one of the authors of the book on new teacher and leader roles in schools.
Principals now also have to spend a lot of time meeting the documentation requirements that accompany a possible complaint.
This creates more uncertainty, says Møller.
"The documentation that is intended to ensure greater safety and certainty ends up creating more staff uncertainty," she says.
"Conflict management is becoming more extensive, and it takes time away from core activities and creates stress and frustration."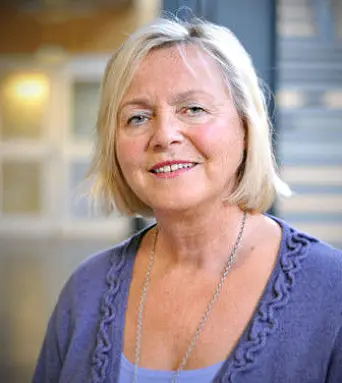 What is the solution?
Major changes in the schools over the past twenty years have made the principal's working life more difficult. At least, it may seem that way for potential principal candidates, who are becoming fewer and fewer in number.
What is needed to make the principal's position more attractive again?
Helsvig believes we shouldn't return to the way it was in the 1980s and 1990s. But he would like to see an adjustment towards the old principal role again, where the principal was more of a representative of the teachers.
"Adjusting the principal's role this way would enable more of the job to concentrate on the school's development work," he says.
He also believes that the national and international assessments have gone too far.
"The teachers and principals within individual schools should be accorded greater power and trust," he says.
"Local school development should receive more attention at each school, rather than the principal constantly having to meet the requirements of the Directorate for Education, municipalities and county authorities," says Helsvig.
More helpers
Møller, a former professor at the University of Oslo, believes various professionals need to be part of the school to ease the workload of the principal, such as school secretaries and health nurses.
"Competent office staff can greatly relieve school administrators when it comes to administration. The administrative tasks are often just as time consuming for a small school as for a large school, and they involve so much reporting up the chain of command," says Møller.
She also points out that the school owners, i.e. the municipalities and county authorities, are responsible for creating a professional community among the school leaders.
"But doing this assumes that we have competent people in the municipalities and county authorities who follow up with the schools and facilitate professional development," she says.
Møller believes that when school owners and the Norwegian Directorate for Education establish requirements and expectations of principals and school leaders, they also need to follow up with them.
The principals agree with Møller.
"Several of the school leaders believe that extra support for school leaders, leadership networks and sponsorship schemes could have a positive impact," says Kindt Takvam.
Translated by: Ingrid P. Nuse
Reference:
Mathilde Bjørnset and Marianne Takvam Kindt: Fra gallionsfigur til overarbeidet altmuligmann? Rekruttering av skoleledere i norsk skole (From figurehead to an overworked handyman? Recruitment of school principals in Norwegian schools). Fafo Report, 2020. English summary.
Kristin Helstad and Sølvi Mausethagen: Nye lærer- og lederroller i skolen (New teacher and leader roles in schools). University Press. 2019. Summary (in Norwegian).
———