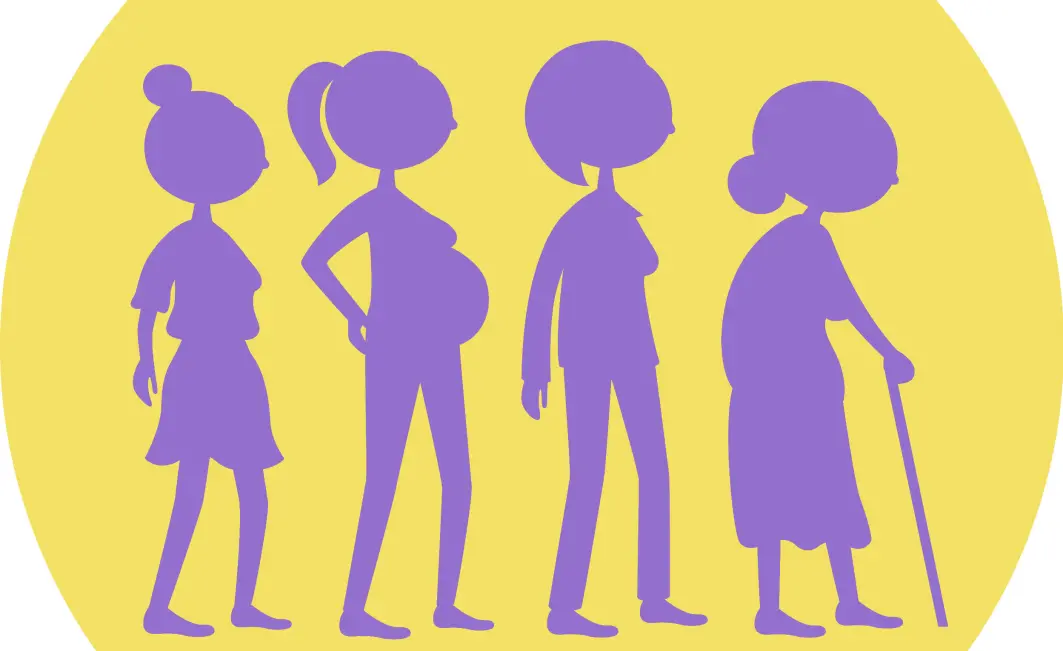 What is women's health and why is it important?
SHARE YOUR SCIENCE: How should we understand the concept of women's health, and what does it mean to me as an obstetrician and researcher on women's health issues?
At the Norwegian Research Centre for Women's Health, we appreciate the public attention on women's health over the past weeks here in Norway. I suspect that some of the reason for this debate is that we have different perceptions of what women's health really is.
Menstrual complaints or life-long health care?
On the labor ward as an obstetrician, I get to share incredible moments with a new family, but I also see women struggling with illness and concerns related to pregnancy, birth and maternity. This part of women's health, reproductive health, is obviously near to my heart.
For me, as a gynecologist and medical doctor, it is also natural to include menopausal complaints, cervical cancer and endometriosis as a part of women's health. The fact that women react differently to some medications than men, or that research on how women are treated by the healthcare system is a part of women's health, can be easier to forget.
I have a plea to politicians and the administration for more earmarked research funds for women's health (...)
Gender differences in health are also women's health. These are diseases and disorders that only affect women, affect more women than men, affect especially many women, or have different consequences for women than for men.
A few examples of these inequalities are that women have different signs of a heart attack than men and risk not getting the correct diagnosis, that rheumatic diseases affect more women than men and lack research-based knowledge, or that many older women have osteoporosis that is not optimally treated.
What about women's health outside of Norway?
Health is often understood in terms of a society's expectations and resources, and although it perhaps shouldn't be, I think women's health in Afghanistan has different issues than women's health in Norway.
Globally, it is a big problem that women die due to pregnancy and childbirth, or that they do not receive the health care they need because of inequality or lack of access to qualified health care.
In the research project I participate in, we investigate severe bleeding after childbirth. This is potentially life-threatening, but fortunately in Norway women rarely die due to bleeding. Nevertheless, it is important to find out more about such serious complications to childbirth in order to ensure safe births for Norwegian women, but also to contribute to increased knowledge of a complication that may affect all women giving birth all over the world.
Research into women's health in Norway can therefore also be useful to countries that for various reasons cannot conduct themselves. Research papers are mostly published in a way that makes it possible for everyone to read, and at congresses, we can meet doctors and researchers from all over the world to share the results.
What about women's health in Norway today, and what are the knowledge-gaps?
As a woman in Norway in 2022, I actually believe I am quite well off. I am lucky to live in a society with focus on equality between men and women, and with a public healthcare system available to all.
Nevertheless, I know that certain women's diseases have a lower priority by both health personnel and in research. The Norwegian Women's Public Health Association has demonstrated how endometriosis is a disease with a knowledge-gap, which is not prioritized enough by health care personnel. Another, and often shameful condition with lack of attention, is chronic genital pain, and these examples are far from alone.
Just before the turn of the millennium, a report on women's health in Norway came out (NOU 1999:13, regjeringen.no). The report concluded that there was a lack of knowledge, both about specific women's diseases and about connections between health and living conditions. It also demonstrated that there was already important knowledge about women's health and living conditions that was not taken into account in health care policy decisions or in the health care system.
Lack of research on girls and older women
In Norway, the time has now come for a new evaluation of women's health, and a new report will be drawn up by the Women's Health Committee, a public committee on women's health and health from a gender perspective.
I hope that the updated collection of knowledge will reach our decision makers, and that the content is taken into account in other ways, so that the committee's work contributes to change and improvement of women's health in Norway.
With regard to further research into women's health, a report was recently published by the Norwegian Institute of Public Health. The report shows that there is a lack of research on girls as children and adolescents, as well as older women.
It also revealed that there is a lack of systematic reviews on certain conditions, for example prolapse of the vaginal wall. We also need more knowledge on how traditional treatments affect women in diseases such as COPD, skin cancer and lipoedema.
What do we research at the Norwegian Research Centre for Women's Health?
I am so proud of all my colleagues that advocate women's health at the hospital, and in the field of research!
In our shared office is obstetrician and senior researcher Katariina Laine. Among other things, she has researched, and contributed to the reduction of perineal injuries after childbirth.
Also in the office is dermatologist Kristin Skullerud. Her research project is testing medications against the painful vulva disease genital erosive lichen planus. Her supervisor and dermatologist Anne Lise Helgesen has also created the website vulva.no, which contributes to increased knowledge about vulvar complaints, a part of women's health previously neglected.
I hope you have learned a little more about women's health, and understand my passion for women's health care and research.
I have a plea to politicians and the administration for more earmarked research funds for women's health. And to the same politicians and to the health care facilities, a demand for action to implement the treatment that the research demonstrates is missing.
Share your science or have an opinion in the Researchers' zone
The ScienceNorway Researchers' zone consists of opinions, blogs and popular science pieces written by researchers and scientists from or based in Norway.
Want to contribute? Send us an email!