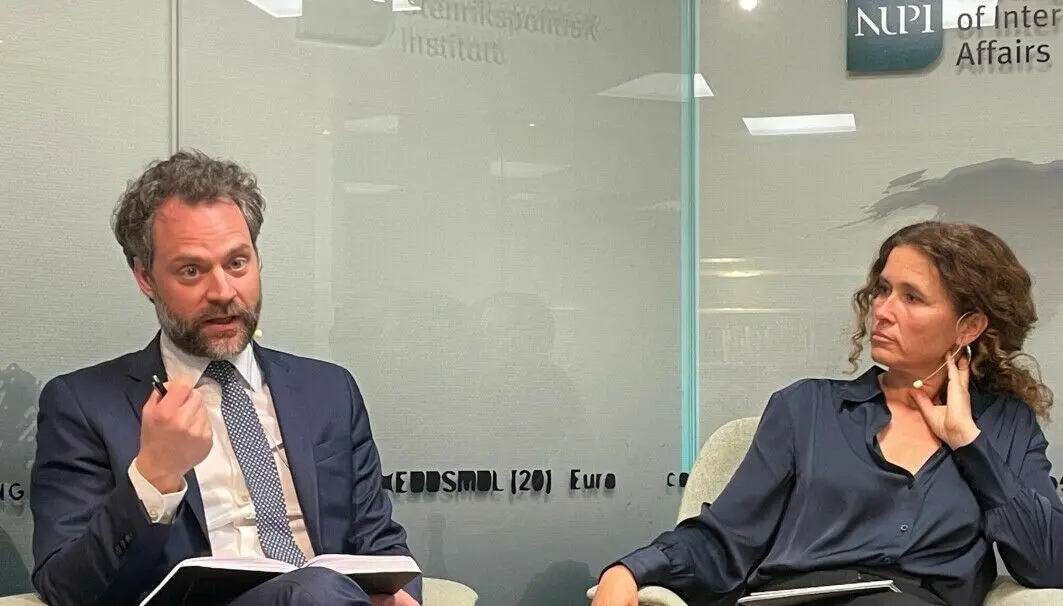 How will Russia respond to a NATO application from Sweden and Finland?
It looks like both Sweden and Finland will decide to apply for NATO membership. This may happen as early as May. How will Putin and his advisors react?
After two months of an intense, brutal war in Ukraine, a lot is happening in the Nordic countries.
"For the Nordic countries, there's before and after 24 February 2022. The Putin regime's war of aggression in Ukraine has become a crossroads for the Nordic countries' security policy," said Kristian Fischer, director of the Danish Institute for International Studies (DIIS), when he participated in a seminar at NUPI, the Norwegian Institute of International Affairs, after Easter.
"This is the Berlin Wall of our time," he said. "Only in the opposite way."
The NUPI event included key foreign policy researchers from Finland, Sweden, Denmark and Norway, who discussed how the war in Ukraine affects the Nordic lands.
The seminar was streamed and can be found here (link in Nordic languages).
Historical event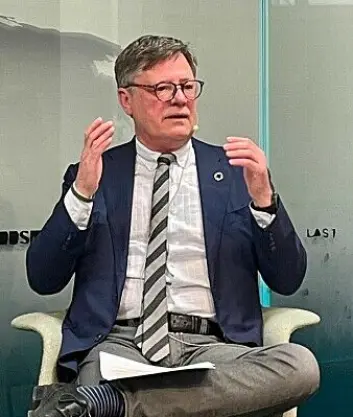 'If Finland decides to join NATO, it will be one of the largest and most dramatic geopolitical events in our region in recent times,' Ulf Sverdrup, NUPI director, wrote in an article in Dagens Næringsliv on 19 April. Dagens Næringsliv is a Norwegian national financial newspaper.
Mikael Wigell, research director at the Finnish Institute of International Affairs, was able to confirm during the seminar that this will most likely be the case.
And it could happen fast.
Already by May?
"There has been a radical change in the security policy discussion in Finland," he said. "Finland will most likely submit an application for membership in NATO. I think this will happen as early as May, or possibly in early June. This is slightly dependent on Sweden."
The otherwise measured Finland is now suddenly moving very fast. The population's support for NATO is rising week by week.
"Public opinion is strong for NATO membership today. There has been a very strong change in a short time. In the Swedish Riksdag, it looks as if there is broad support among all political parties," Wigell said. The Riksdag is the Swedish national legislature.
Biggest decision in 200 years
Björn Fägersten is the leader of the European programme at the Swedish Institute of International Affairs in Stockholm. He believes most indicators now suggest that Sweden will decide to apply for membership in NATO, either in May or June.
"There is a consensus in Swedish politics right now, that we are in a new 'situation'," he said.
Swedish public opinion has also changed rapidly in recent weeks.
"This is the biggest decision that will be made in Swedish security policy in 200 years," he said.
Sweden is speeding up the process
On Thursday after Easter, it became clear that a Swedish security policy analysis will also address questions surrounding NATO membership — and that the analysis will be accelerated by two weeks.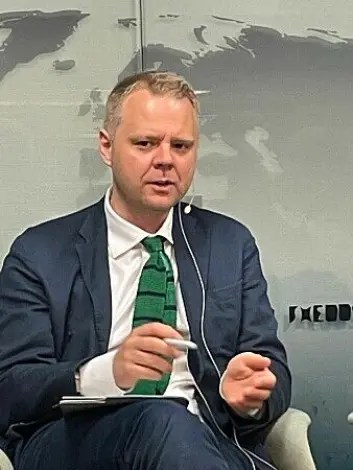 It will now be presented by the Swedish government on 13 May.
Finland presented a similar report last week. The report pointed out that Finnish and Swedish membership in NATO will lead to increased stability in the immediate area over the long run.
Fears of threatening reactions from Russia
Mikael Wigell says that even though the Finns now seem to have made up their minds, there is also some unease in the country about what an application for NATO membership will lead to.
The Finns are prepared for their NATO membership to lead to counter-reactions from Russia.
"We think it will lead to cyberattacks and other threats. At the same time, we see that the Russians are very busy in Ukraine and do not have the resources to threaten Finland militarily," Wigell said.
But the Finns are now very determined and will not let themselves be influenced by Russia in any way, he said.
"There is a strong feeling that we want to protect our own freedom to act. And now we see that this requires NATO membership," he said.
Is Russia able to influence other NATO countries?
The Finns also have some concern about the ratification of the NATO application, Wigell says.
Russia has a long tradition of trying to influence other countries' policies, he points out. Here they have an opportunity to derail the process and pressure some NATO members to veto the applications, he said.
"When 30 allies have to ratify the agreement, there is a certain possibility that Russia will be able to influence some of them," he said.
Worried about Sweden's response
Wigell says there's also some unease in Finland related to Sweden's final decision.
"From a strategic military point of view, it would be problematic if only one country joined NATO, while the other remained outside. It's very important that Finland and Sweden go hand in hand and make the same decision. I think we are doing this more now," he said.
This would result in a very strong Nordic bloc in NATO.
"It will also be good for Norway, Denmark and Iceland if Finland and Sweden join the union," he said.
No surprise for the Kremlin
Julie Wilhelmsen is a senior researcher at NUPI and has been studying Russia for many years. She is well acquainted with Russian politics and how the Kremlin politicians talk about countries in the West.
Wilhelmsen believes that it will not surprise Putin and his advisors if Sweden and Finland apply for NATO membership.
"The Kremlin has already talked about them as NATO members in a way for several years now," she said.
Following Russia's annexation of the Crimean Peninsula in 2014, small changes in security policy in the Nordic region have been interpreted by the Kremlin as major offensives against Russia.
NATO could be wiser
Wilhelmsen thinks this is perhaps a less dangerous moment for NATO to expand to Sweden and Finland.
She also believes that with Sweden and Finland as NATO members, Norway's security policy will be stronger in the alliance.
Norway's approach to Russia has been about trying to balance between deterrence and reassurance.
On the one hand, Norway has deterred Russia through its NATO membership. On the other hand, the country has self-imposed restrictions since the Cold War. The Russians should not have to fear that Norwegian territory could be used as a starting point for an attack on Russia.
NATO could get a centre of gravity in the north that may place increased emphasis on reassuring Russia, in addition to deterring it, Wilhelmsen believes.
"NATO could end up being wiser," she said.
The Russians need assurances
The NUPI researcher believes it will be a problem if deterrence is the only approach to Russia.
"Deterrence that is too one-sided is a visionless policy towards Russia, a country with 144 million people in a territory we border," she said.
Wilhelmsen believes that Norway must also reassure the Russian population.
"We must disprove the Kremlin's lie that NATO has offensive intentions against Russia and Russians," she said.
Translated by Nancy Bazilchuk
———
Read the Norwegian version of this article at forskning.no